Kyle J. Howard Makes His Most Racist and Demonic Statements Yet!
Our favorite race-baiter Kyle J. Howard, a man who currently has a $3500 *informational* bounty on his head on account of lying about being a gang-member for intersectional points and internet clout, and who finds himself traumatized and triggered so frequently by all things white that he likely had to buy stainless steel appliances in his house, lest he never step foot in his kitchen, has really devolved over these last few months. We've written about him at the following links, as well as others, which give a good sense of all the ways he's perverting scripture and molesting the text.

Kyle J. Howard Says 'White Supremacy' Grounds For Biblical Divorce, But Only for Black Folks
Kyle J. Howard Says Worship Music is Traumatizing, Especially 'White Evangelical Worship',
Kyle J. Howard Casts Shade at Black Folks Who Marry White Women
Kyle J. Howard Claims SBTS Full of Racists, Twauma
Kyle J. Howard Films Himself Crying and Then Shares it Because of Attention
Now, just in the last 4 days, we've accumulated a bunch of tweets where he reveals he won't step foot into churches with predominantly white people or take the Lord's supper there, that black people can't be racist if they repudiate the 'white gaze' (see more here. Basically, it means that white folk see all black men as 'pets' or 'threats' and black women as 'mammies or 'jezebels' and says there is scientific data showing that white people are more racist than not.

Enjoy!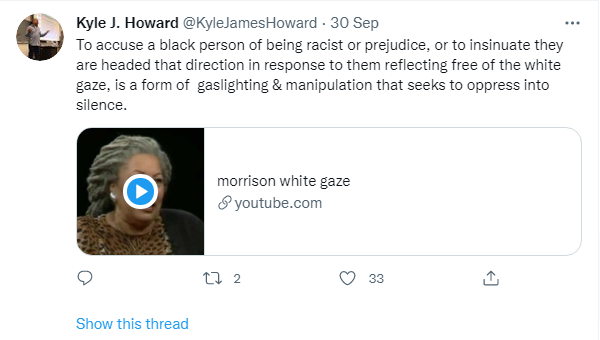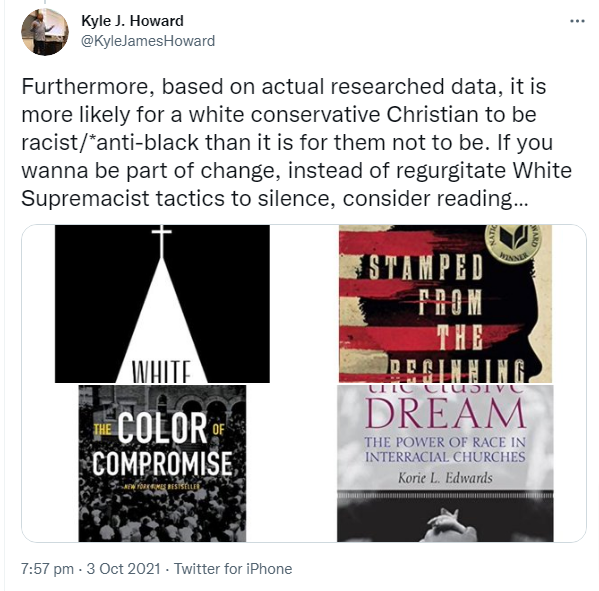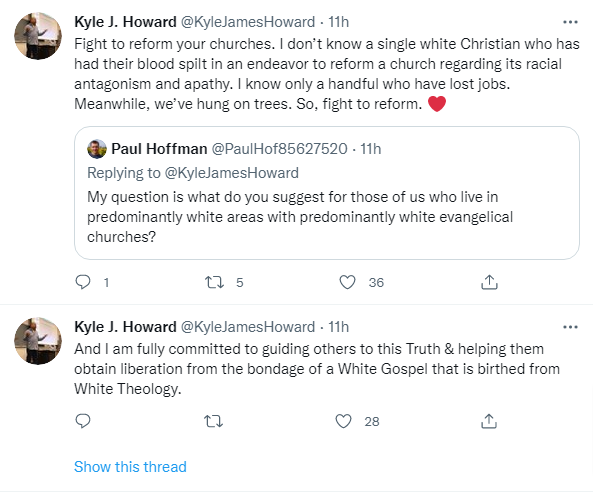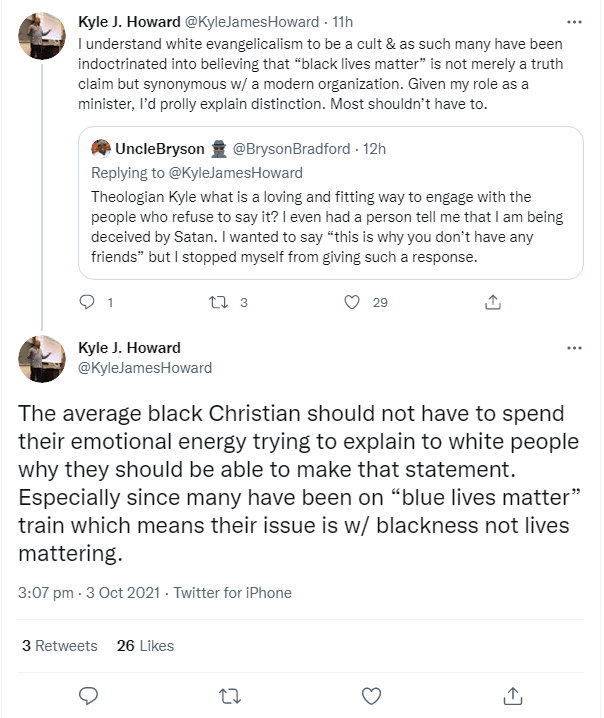 That's just a few highlights over a few days. You can imagine what the rest of his toxic feed is.