Rapper Lecrae Explains Why He's Stopped Going to Church- and It's Stupid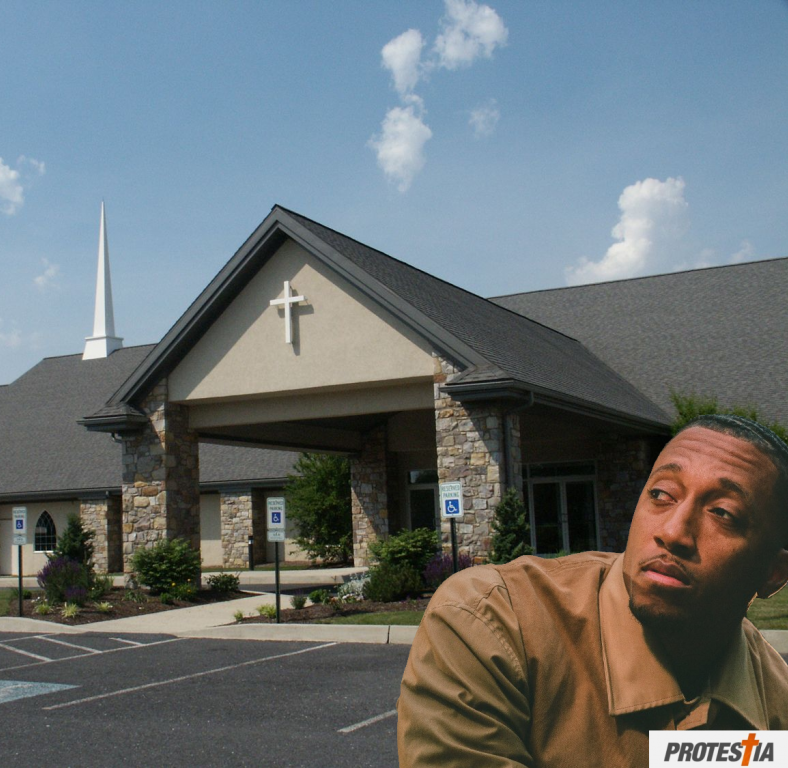 Rapper Lecrae continues to manifest the wicked fruit of his deconstruction, which is most evident in his view of what church is. He's previously said that the biblical, North American model of church is simply a "traditionalist" take that Christians can take or leave, at their personal discretion.
This is not surprising for the spiraling rapper, who months ago specifically and overtly claimed that hanging out on a bus 'chopping it up' is 'church' and that said his album release party where they hung out and got free tattoos was his 'church'. These are things he explicitly said, so you know his ecclesiology did not come out of his deconstruction unscathed.
In a new interview with Church Leaders, Lecrae shares further thoughts on his own reconstruction and deconstruction, and why church attendance must be deconstructed.
It's worth noting that it's been about two years since he's stopped attending church regularly. Prior to stopping, he attended Renovation Church, a woke black church in Atlanta whose pastor Léonce Crump called for "Redistribution Of Power And Resources" In The "Evangelical Church Sphere" and who preached that Genesis 33 is About Jacob Paying Reparations To Esau For 'Abuse' and 'Violations'. Lecrae explains:
….I would say is the goal of a healthy deconstruction is reconstruction. When you find out you have mold in your house, you've got to tear it out. We're not saying you break up the foundation. We're not saying you take away the foundation, which for us, as followers of Christ, is Jesus Himself. We're not saying we remove Him, but we're saying we've built a lot of things on the foundation of Jesus that should have never been. They're more cultural. They're more political. They're more economical than they are biblical or Christian. So now it's making people say, "I don't even want to call myself a Christian, because every time I think of Christian, I think of all these political things and all these other terms," which is making people say, "I'm done with it."
He clarifies that the reason he doesn't go to church is that he needs to deconstruct why he's going, so has stopped attending while he figures out if the church is just some manner of "mold."

So I'm okay with a healthy deconstruction, which is one where the goal is to build back up. I want to build. But I've got to tear down all these things, because I don't know where the mold is.

So I know you guys think I hate church because I'm not going for a season, but I don't know if that's where I'm being triggered. So, for a season, I'm not going to go there. I need to figure out what this means and process it. I think that if we're really serious about our faith, we are walking with people through that process. You gotta think: the disciples walked with Jesus for three years, and they didn't really get it until it was over…"
For more information: Lecrae's Answer on 'Whether or Not Christians Should Go to Church' Is Shockingly Bad
---
*Editor's Note. For Fallin'-Away Lecrae, he has been on a decades-long spiral into becoming a biblically unsound promoter of progressivism. He says he "doesn't endorse" abortion but HATES classism. A few months ago he put on a concert in order to Get Out The Early Vote on behalf of pro-choice Democratic Senate candidates Raphael Warnock and Jon Ossoff. He sputtered, "You know…well…um…er….ah….I don't know," when asked about the sin of homosexuality in an interview, and after Joe Biden won the election and was inaugurated that he said it "feels good to be on the right side of history" with the party that is "pro-life from womb to tomb. He also Wore a Shirt with Homage to Filthy, Filthy, FIIIIILTHY Song at Rap Concert and he recently Rebuked a Street Preacher for Preaching the Gospel at Rap Concert.