Charismatic Prophetess Reveals There are Car Shows in Heaven for Those who Love the '57 Chevy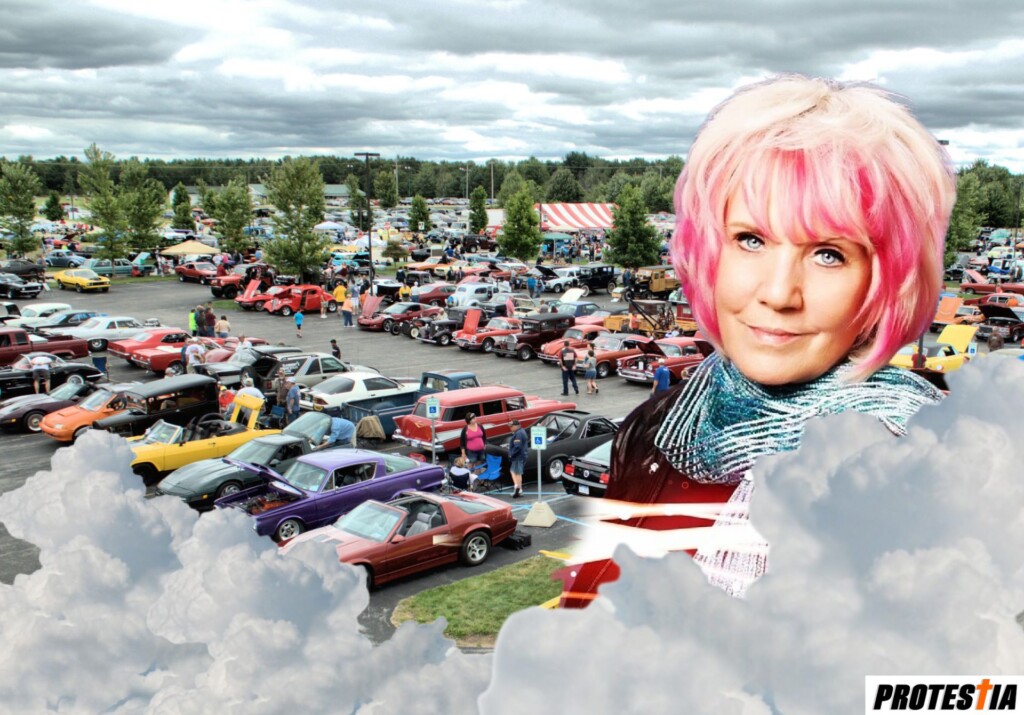 When Kat Kerr, our favorite pink-haired charismatic meme-bot prophetess isn't making a fool of herself when she tries to control the weather, or recounting how when she visits heaven (trips out on acid/ given visions by satan) that even God and the angels refer to Joe Biden as 'Sleepy Joe', or weaving an unbiblical tale of witchcraft and false theology by claiming that when babies die in miscarriage, sometimes God "puts them back" in the womb, she's giving good news to those who live to collect classic cars here on earth: There's going to be amazing car shows in heaven.

Speaking to chief-enabler Steve Shultz on Episode 76 of Wednesdays with Kat and Steve, Shultz asks if people who love collecting classic cars like 57′ Chevys will be able to continue to do so in heaven:
(They) Absolutely would… see this is the thing. I forgive anyone who speaks against me, I'm just gonna say it right now: You don't know what you're saying, because you do not know what is there.
Sure, Kat. She explains that since it's heaven, there won't be any rust, peeling paint, or leaking oil on these cars, but rather will be mint.

When you get there, you will see all these things that he's prepared. But if he put that in somebody, it's their passion. I've seen the cars shows where they remake all these old cars and they're beautiful and amazing. No, they're not rusty, so they're not going to paint them, but they're not going to fix anything broken parts on these '57 Chevys.

They can make design, they can have them painted certain ways. They have car shows people, because people love them. And people have gifts to do that. So yes, they're going to do that in heaven And I'm quite sure they're delighted to see when they get to their property, how many '57 Chevys are sitting there waiting for them to do design on them.

And then there's a place where you show them, people can come in and drive them, use them, bring them back to you.