Lecrae Describes Album Release Party w/ Free Tattoos as his 'Church'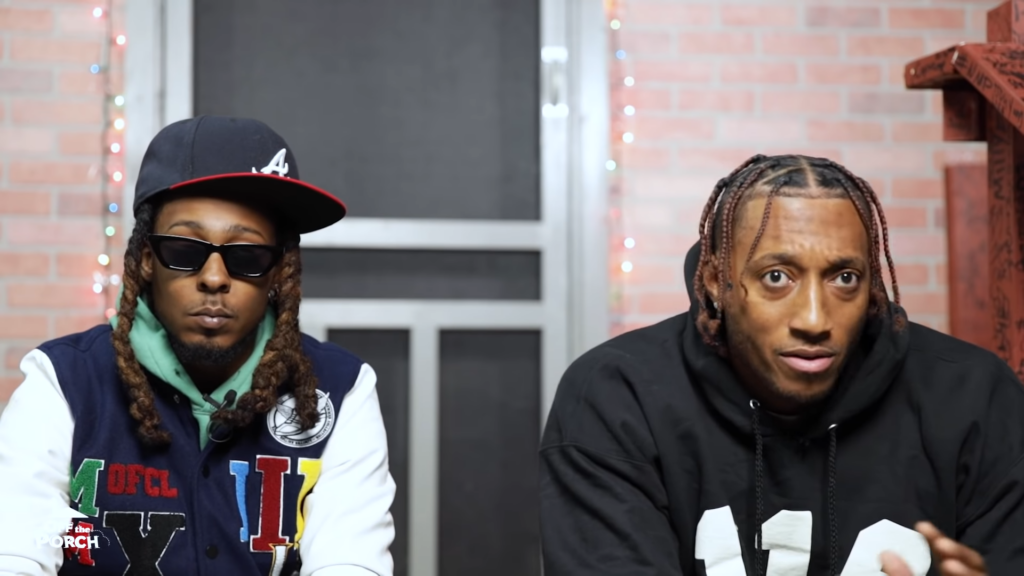 In a conversation with 1K Phew (real name Isaac Gordon,) an artist signed to his Reach Record label, Rapper Lecrae describes how their new collaborative album 'No Church In A While' came out of the fact that neither he nor 1K Phew had been to church during the pandemic, with Phew explaining:
"We just went through the pandemic and ain't nobody to church in a minute. This album is for everybody who ain't been to church or connected to God in a while who thinks they can't go back. It ain't really that deep. God is waiting for everybody to tap back in. No Church In A While is telling people there's still hope, you can still turn to God no matter how long you've been away."
During an interview on the Dirty Glove Bastard podcast, Lecrae explains how really, anything is 'church', including his album release party where people were eating food and getting tattoos, further demonstrating that his theology has been progressing in a downward spiral and he's come to a pretty terrible place.
1K Phew: Even coming from me personally like, that's when really I found God for real was when I didn't go to church for a minute, and really had to step out on my own. And not really having nobody to tell me or force me or serve religion down my throat. And I really had to find that relationship with God, you feel what I'm saying for myself? So yeah, that's how it related to me personally."

Lecrae: "Yeah, church ain't no building, man. It's not a building it's the people. We the church you know what I'm saying?"

1K Phew "We the Church right now."

Lecrae: "We just had our, we did a little release party, a little soul food Sundays. And it was like, go grills getting made, you know what I'm saying? Free tattoos. 116 tattoos. Fried chicken, you know, macaroni and cheese, us rapping, my homie Tadashi teaching, and that was like, that's church for folks, you know what I'm saying? Like it ain't about a building. It was like, it's about who's in the building. You know what I mean?"


---
Editor's Note. For Fallin'-Away Lecrae, he has been on a decades-long spiral into becoming a biblically unsound promoter of progressivism. He says he "doesn't endorse" abortion but HATES classism. A few months ago he put on a concert in order to Get Out The Early Vote on behalf of pro-choice Democratic Senate candidates Raphael Warnock and Jon Ossoff. He sputtered, "You know…well…um…er….ah….I don't know," when asked about the sin of homosexuality in an interview, and after Joe Biden won the election and was inaugurated that he said it "feels good to be on the right side of history" with the party that is "pro-life from womb to tomb."