More Bad Theology! Lecrae Claims Hanging out on a Bus 'Chopping it up' is 'Church'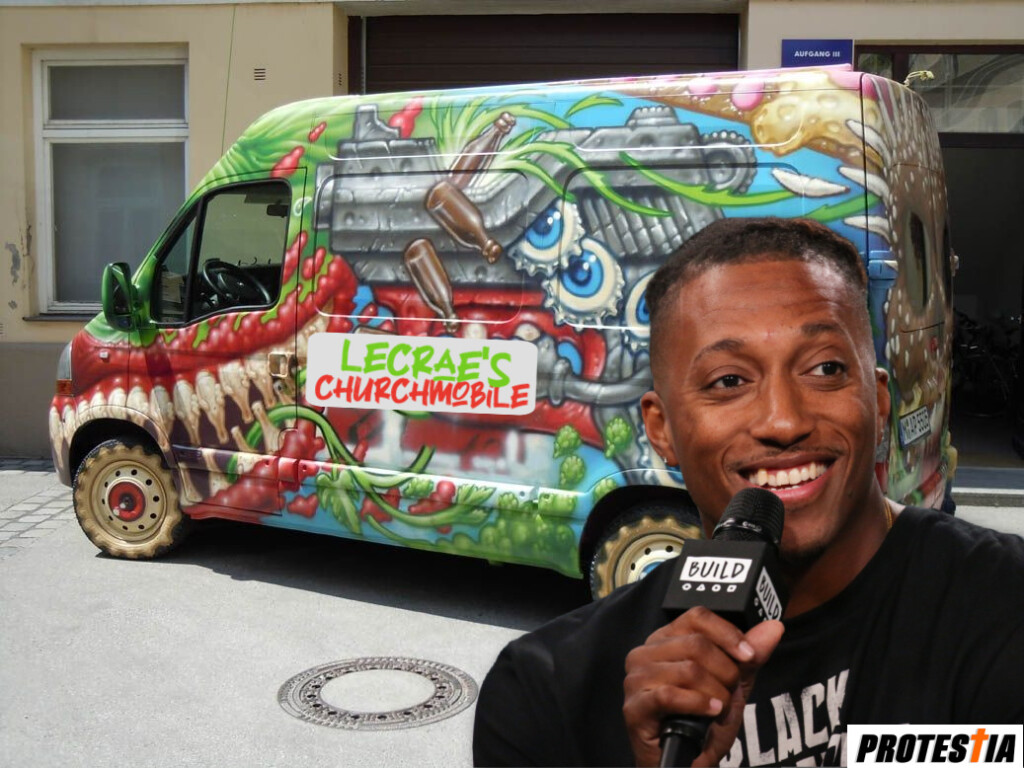 Yesterday, we brought you a story where, during an interview on the Dirty Glove Bastard podcast, Christian rapper Lecrae explained how really, anything is 'church', including his album release party where people were eating food and getting tattoos, further demonstrating that his theology has been progressing in a downward spiral and he's come to a pretty terrible place.
In this new clip, from their church culture panel discussing the album, Lecrae again declares that anything is considered church, whether that be going to a building on Sunday and sitting under a pastor, or just hanging out in a house with a bunch of people, or even just 'chopping it up' (ie, having a conversation) with people in the back of the van- that is church for the rapper, who used to know better.

It is wretchedly dangerous theology, but Lecrae says as long as someone is 'connected to God', it all counts.
A lot of people use the verse…in Hebrew 'do not forsake the fellowship', right? That verse is not about going to a building on Sunday, that verse, forsaken is connecting with the people who love God.

Now, in our culture, in a western world, we meet on Sundays, so that's an easy route to connect with folks. But it's not about that. What it's about is, is what is your relationship with God look like? What does that look like? And are you tuning that up?

Because I know a lot of people who don't go to church, but they also don't groan. You know what I'm saying? And so, I'm like, you ain't gonna find a better solution then Jesus out here. Aint gonna find nothing better. So stay connected, whatever that looks like for you.

And I'm just being honest, you know, if that's going to a building every Sunday to fellowship with other folks to sit under a pastor with leadership, then do that.

If that's meeting at a house with a group of people who care about you, and love you, then do that.

If that's, you know what I'm saying like, we on the road a lot. Sometimes we just be on a bus chopping it up. You know what I'm saying, but look, that's church for us, you know what I'm saying?

So I'm just saying, whatever it looks like, you need to be connected to the Lord. Like just make sure you connected to people and connect to the Lord. And we're gonna keep this thing going, man. This is what we are. I can't be nothing I'm not.
---
Editor's Note. For Fallin'-Away Lecrae, he has been on a decades-long spiral into becoming a biblically unsound promoter of progressivism. He says he "doesn't endorse" abortion but HATES classism. A few months ago he put on a concert in order to Get Out The Early Vote on behalf of pro-choice Democratic Senate candidates Raphael Warnock and Jon Ossoff. He sputtered, "You know…well…um…er….ah….I don't know," when asked about the sin of homosexuality in an interview, and after Joe Biden won the election and was inaugurated that he said it "feels good to be on the right side of history" with the party that is "pro-life from womb to tomb."