Bethel Church Offers 'Acting Classes' for Only $26,700 + Dance Certificate for $14,000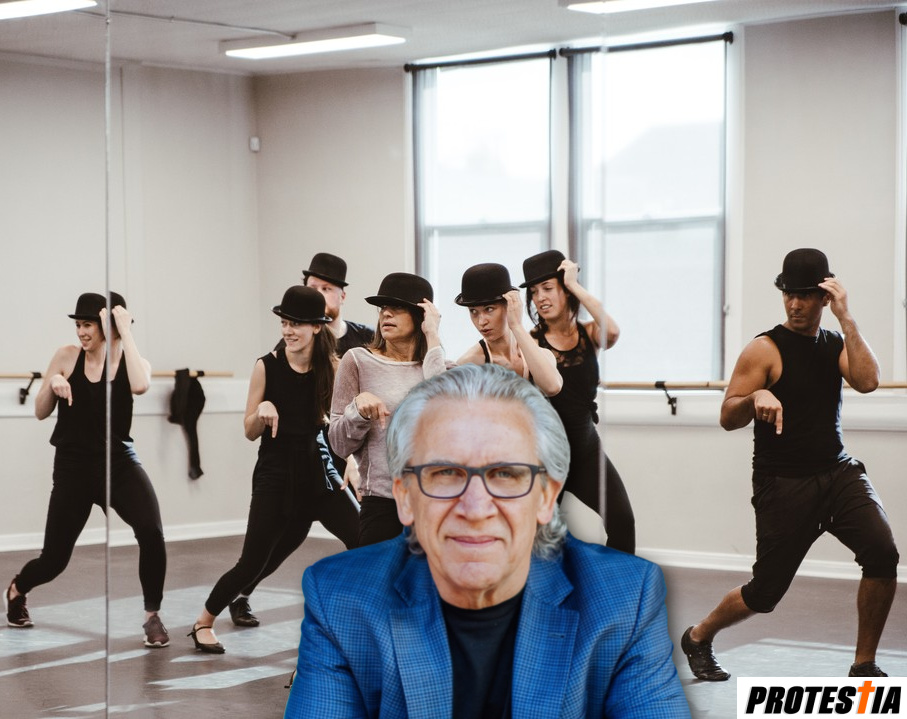 A few weeks ago we did a story on Bethel Church's finances, the result of our curiosity after learning the 12,000-member megachurch led by Bill Johnson had broken ground on a nearly $100 million dollar Apostolic Training Center, and we wanted to throw some numbers and statistics at our followers, to show just how big and expansive the organization really is. You can see that report here.

Among other things, it showed that Bethel's influence is on the rise. This juggernaut is only growing and expanding in influence, examples which can be seen at the end of this article.
Yet through the course of our investigation, we learned that the church made nearly $14 million dollars from the school tuition and fees for various endeavors ( Bethel School of Supernatural Ministry, WorshipU) but one institution caught our eye that we had never heard of before: the Bethel Conservatory of the Arts.
According to the website:
"Bethel Conservatory of the Arts exists to train and equip professional artists–creative revivalists who release God's Kingdom through story, movement, and emotion. Through our Spirit-filled teachers, curriculum, and environment, we will equip a generation of bold and strong storytellers who partner with the Presence as they train and perform."
All the faculty attends Bethel Church and the school offers a few programs, with the corresponding tuition: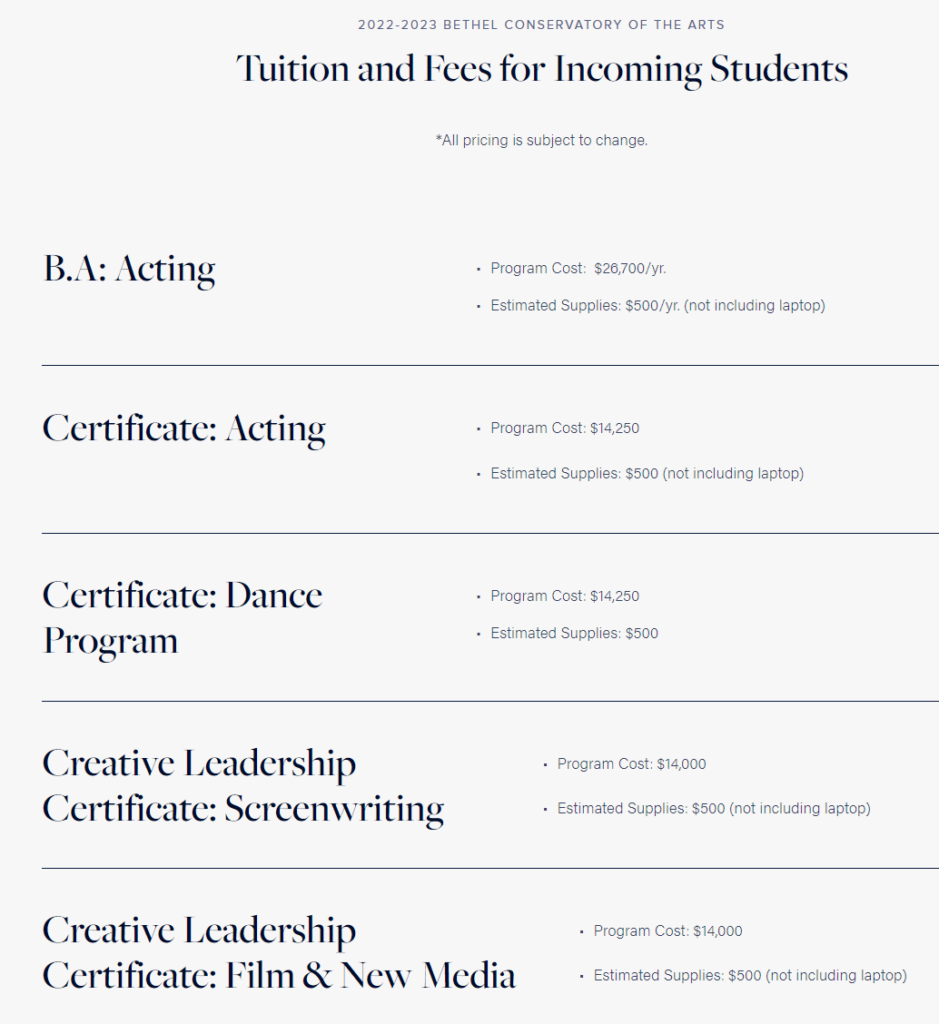 These prices DO NOT INCLUDE ROOM AND BOARD, but rather are simply the tuition costs.
The acting class is a three-year program that "focuses on establishing healthy mindsets and sustainable internal ecosystems to aid students in navigating the entertainment industry" and runs $80,000 for all three years. According to the program summary:
"At BCA, actors achieve excellence in their craft and technique as they partner with the Holy Spirit to perform confidently from identity. Our faculty provides space for students to partner with the Spirit through traditional and experimental acting techniques like the Dream Circle, a defined area to explore craft without fear of judgment or failure. As we train our students to perform in boldness and truth, God is raising up a generation of actors who will release His Kingdom to the world."
If that's not your style, you can take dance at Bethel Church, whereby:
"Our focus is to develop the true heart of an artist by giving space to explore, dream, and discover. BCA Dance is designed to fully immerse the student into a creative atmosphere that trains them physically, mentally, and spiritually through the artistic expression of dance."
The most disturbing thing about the whole affair is the theology they promote. These classes aren't merely technical endeavors to be mastered, but rather have huge portions that are theological in nature and that inculcate Bethel's wretched teaching and wonky beliefs, including:
Foundation in identity and biblical principles
Understanding Kingdom and revival culture
Performing in the Presence
Wholehearted Artist
Theology of acting and storytelling
Dream Circle Technique
Deeper relationship with Jesus and the Holy Spirit
Community with creatives
Pastoral oversight
Church
This is some bad kimchi, and no one should be attending this church
---
Editor's Note. The promised bad beliefs, in the last year alone.
Bethel Patrix Tells Congregants to just 'Make Up Prophecies' if they Don't Hear from God,
Bethel Church Claims Congregants Healed by Looking at Paintings,
Bethel 'Prophet' Who Falsely Prophesied Trump's Victory Headlines Prophetic Conference
Never Forget: Bethel's Chief Prophet Praises Pope 'You're My Hero'
Bethel Church Does Damage Control over 'Grave Sucking'- Fails Miserably
Bethel Leader Bill Johnson Denies Scripture – 'God Doesn't Control Everything'
Bethel Pastor Claims Christians Have Doppelganger 'Angel Twins' that Buy Strangers Pizza
Bethel Church Pastrix Promotes God Healing Through Holy Snoring