ALMOST ALL Speakers at Andy Stanley's Upcoming 'Christian' Conference are LGBTQ+ Affirming!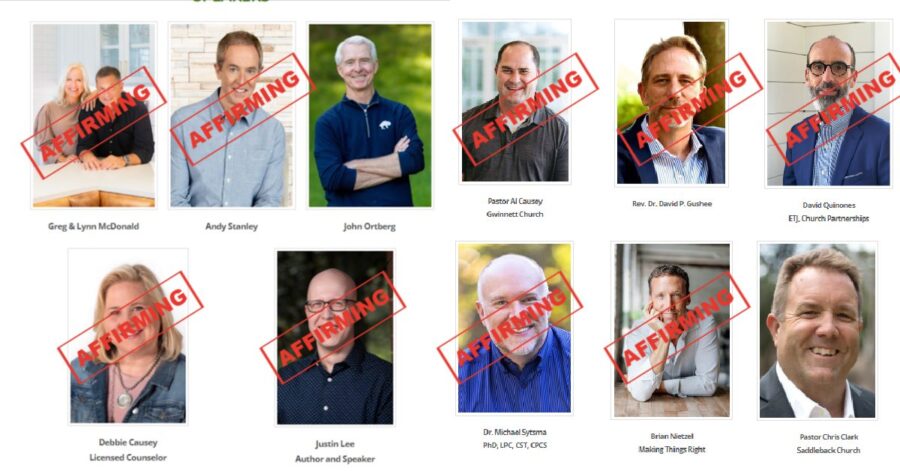 Next fall, North Point Community Church is hosting the Unconventional Conference, where Andy Stanley will be a keynote speaker. The conference is being put on by Embracing the Journey, a radical gay-affirming ministry that partners with North Point that offers counseling to parents of struggling LGBTQ+ children.
Because much of the leadership at North Point is Gay affirming, the speaker list refects this, with almost all of them being pro-homosexuality in one way or another.
There are also some speakers who are very suspect, and most are likely affirming, but we were unable to verify completely.
David Quinones – a parent of a gay son and a frequent speaker at Embracing the Journey, he builds bridges that foster healing and reconciliation between the church, lgbtq+ individuals, and their families. He recently created a Family Care Group for family members of gay kids.

Al Causey is Debbie's husband and the Adult Ministries & Ministry Services Director at Gwinnett Church, one of North Point's satellite churches. We don't have any record of him being personally affirming, but if not, he's a wolf and a coward for allowing his wife to have this ministry and not openly rebuking her.

John Ortberg: endorsed the book 'Embracing the Journey" and was recently let go from Menlo Church after it was revealed he knew his son was a pedophile, but still allowed him to volunteer with the children's ministry.

Pastor Chris Clark is a leader of a pro-LGBTQ+ Embracing the Journey support group at Saddleback Church, and has a daughter who he refers to as his trans "son"