Prosperity Preacher Steven Furtick Preaches in $1095 Boots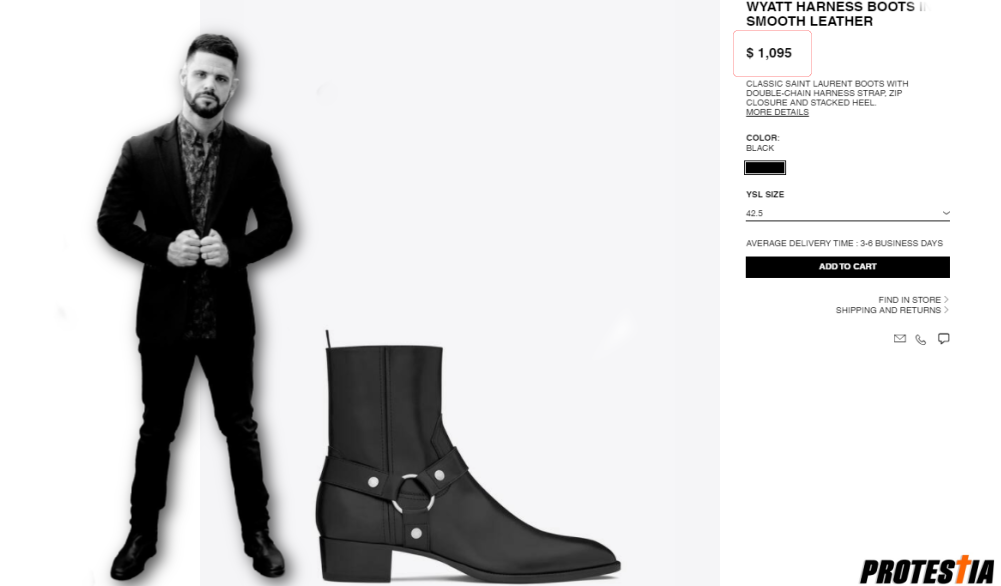 Pastor Steven Furtick of Elevation Church in Charlotte, North Carolina has once again taken to do some preaching crowd work in an outfit that costs more than most people's rent, this time wearing a pair of St. Laurent's Wyatt Harness Boots, which cost just shy of $1100. [Editor's note: By comparison, my mortgage is $1047/month PIT, so ouch.]
It's not the first time the fashionista Furtick has adorned himself in higher fashion. Preachersvssneakers– a shrine to the love of filthy lucre with such exhibits as Ed Young Jr. wearing a $955 Gucci belt, T.D. Jakes wearing $4,000 Nike shoes, and Judah Smith wearing a $3,600 jacket, has amassed a collection of other Steven sightings, including:
4-Bar Solid RWB Stripe Shirt $450
Farfetch Offwhite Diagonal Arrows Sweatshirt $500
Kingsnake Print GG Supreme Baseball hat $390
Offwhite distressed bleach denim Jacket $750
Jordan 1 Shattered Backboard Shoes $965$
Saint Laurent men's brown Boots $1,145
Jordan 6 Retro Shoes $300
Air Presto Off White White Shoes $637
Nike Air Fear of God 1 Triple Black Shoes $610
Nike Dunk Low Off-White Pine Green Shoes $510
Nike Air Fear Of God 1 Oatmeal Shoes $390$
Saint Laurent mens SL10H lace up leather high Top Sneakers $575
At least Furtick is consistent. He openly preaches a prosperity gospel, unashamed, and likes to show off the fruit of his labors.

That's got to count for something, right?