Never Forget: Bethel Church Promoted Prophetic Uno Cards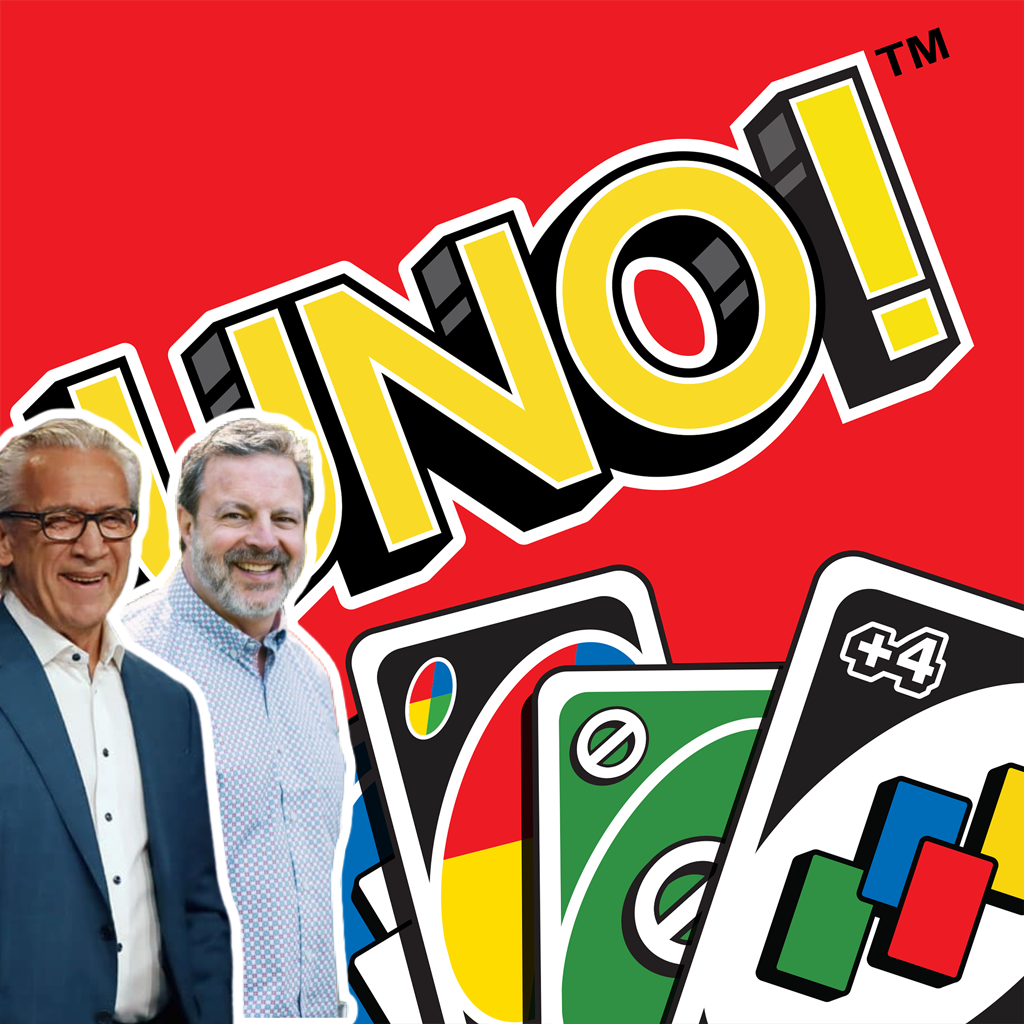 Bethel School of Supernatural Ministry, led by Chief Prophet Kris Valloton under the watchful eye of Bill Johnson, is a place where all things 'woo-woo' tends happens and where they experiment with all sort of spiritual novelties, such as that time Bethel church kids went on a Satanic Treasure Hunt.

We don't put much stock in the school as a whole, however, given that on multiple occasions Bethel Church Shuts Down their 'School of Supernatural Ministry' Due to COVID Fears, along with shutting down their 'healing rooms' but every now and then something surprises us.

In this case, as part of our 'Wayback Wednesdays' where we highlight sketchy spirituality of yesterday for our new readers, we wanted to call back to 2019, when Bethel jumped into the deep end of the divination card industry by peddling "Prophetic UNO cards."
No joke.
The Bethel School of Supernatural Ministry School Planting Facebook page included a description of "Prophetic UNO" which seems designed to teach the students there how to 'prophecy'.
"Grab some UNO cards (a few of each color) and place them in the middle of the group. Have your students take turns going around in the circle turning over the next card. Follow the instructions (below) as to what to do with that particular card. This exercise is best with groups of 6-8 students."

RED – you give a prophetic word to the person on your left about their financial situation.

GREEN – you give a prophetic word to the person on your right about their relationship with someone close to them

YELLOW – you choose who to give a prophetic word to in the group about their career/employment/job

DRAW 2 – give any 2 people in the group a prophetic word about their identity

WILD CARD – choose whether you give a prophetic word to someone about their destiny or choose someone to give you one about your destiny.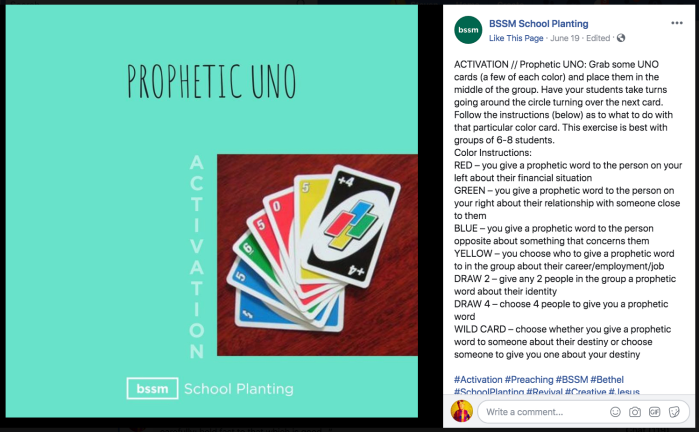 This is basically another form of Tarot, and it's this occultism that is being taught to students and sent out to churches across the world.