Bethel Church Shuts Down their 'School of Supernatural Ministry' Due to COVID Fears…Again…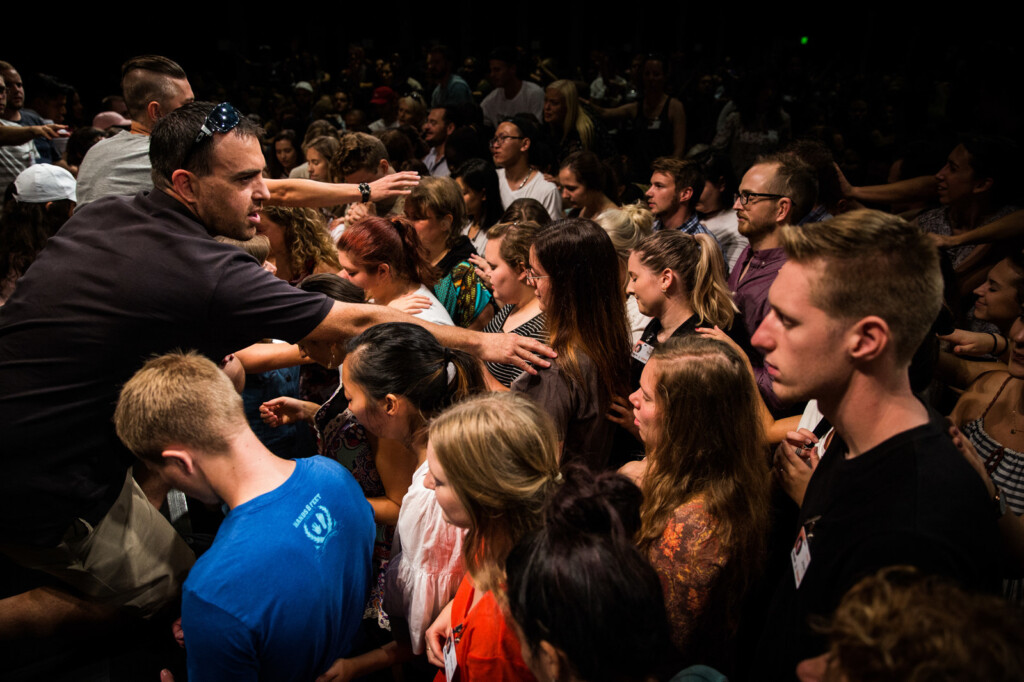 Does God cause Sickness? "I refuse to create a theology that allows for sickness… You can only give away what you have. Can God give away sickness? No: He's not sick. You can't give cancer if you don't have it….Does God ever choose not to heal? No. ~Bill Johnson.
.
In a deliciously ironic turn of events that will never be appreciated by head healer Bill Johnson and the charismaniacs at Bethel Church in Redding, California, the School of Supernatural Ministry (SSM) has announced that they are discontinuing in-person classes and transitioning to online-based zoom learning due to several students and teachers coming down sick with the coronavirus. The School of Supernatural Ministry is currently operating at 70% capacity, having close to 1600 students.

Amid criticism within the community that Bethel SSM students have been spreading COVID-19 from within the school and giving it to the outside community, senior associate leader Kris Vallaton said that the infections are coming from off-campus, with strict protocols in place for the school itself in terms of cleanliness, hygiene, and social distancing.

Bethel's School of Supernatural Ministry focuses much of its culture and experiences on the miraculous, and describes its mission in part:
"The school is designed to equip students not just to minister in the gifts of the Spirit but to live a supernatural lifestyle. You experience life-changing revelation about yourself and the world around you as you become aware of the Kingdom within you and are encouraged to be naturally supernatural by bringing heaven to earth wherever you go. We believe Jesus meant it when He taught us to pray "Your Kingdom come…on earth as it is in Heaven."
Rather than healing the students with the coronavirus, however, Bethel Church has demonstrated that they are unable to rise to the supernatural occasion, choosing instead to quarantine whole classes with nary a supernatural shake of the little finger to be seen.

In addition to classes moving to Zoom, Bethel has announced they will likewise cancel their next few in-person church services, which aren't even been held indoors, but rather outdoors at the old baseball diamond.

Lest one ask why Bethel doesn't send these poor sick souls to visit the "healing houses" and "healing rooms" that they've had set up across the city, where people can come and get supernaturally healed from cancer, short legs, back backs, deafness, leukemia, unspecified foot pain, and a host of other physical maladies, the healing rooms have been shut down for nearly 8 months due to fear of catching COVID-19.