Street Preacher Arrested at Gay Pride Parade For Preaching, Bible Ripped and Thrown in Porta-Potty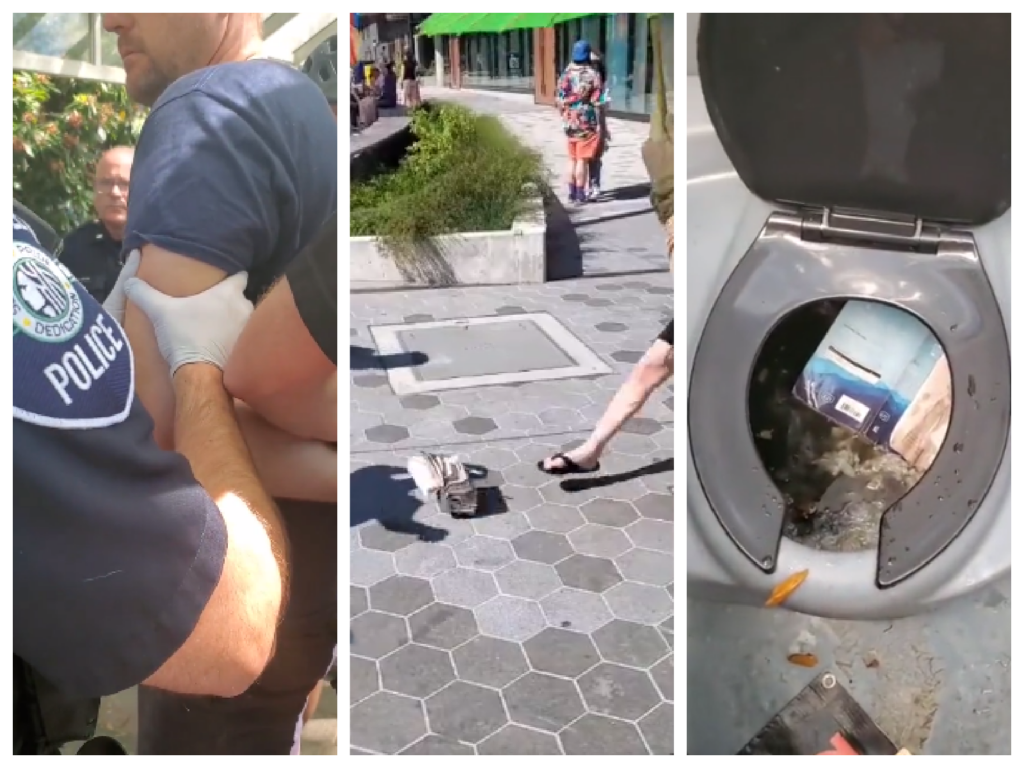 Street preacher Matthew Meinecke was arrested by Seattle police on Sunday and charged with obstruction because he failed to stop reading his Bible at a public park at the Seattle Gay Pride parade, causing multiple complaints and leading to his arrest.
Meinecke, who goes by 'The Seattle Preacher', said that he was peacefully reading from the book of Matthew, causing activist to harass him and scream and bark in his face. Eventually around ten police officers surrounded him and arrested him, with officers telling him:
Police: So at this point we can no longer stand by. The risk that you pose for public safety by remaining here can be mitigated if you leave, it's your last chance…alright let's (arrest him.)

Meinecke: I don't want to leave because I'm not in danger.
SPD has enough resources to send 10 police officers to arrest a preacher reading his Bible in a public park. Because it's such a horrible crime now! pic.twitter.com/pytbNDel9I

— The Seattle Preacher (@mattteamjesus) June 27, 2022

Meinecke was taken to the police station, where he was fingerprinted and eventually released after he was able to post bond. Yesterday at his hearing, the Seattle City Attorney declined to file obstruction charges against him. This is the Pride Parade where grown men danced around naked in front of children, with Meinecke commenting that nude men were walking around not 200 feet from him, but because no one was complaining, law enforcement did not bother them.

During the same weekend, he also had parade-goers take his Bible from him and rip out pages from it, kicking it around before one girl tossed it into a porta-potty. The preacher called it a hate crime and lamented that they would never have done it with a Quran.
Meineke says he may request body cam footage and file a complaint .