Podcast: JD Critiques Al Mohler's Wayward Professor, Jen Hatmaker, and Says Voddie Baucham is Wrong About Something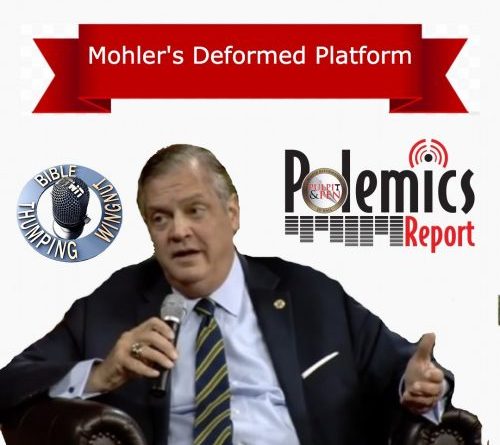 On this episode of Polemics Report for Jan 23, 2020, JD discusses Jen Hatmaker's compliment to Mrs. Biden's pants and her apology for reading a liturgical prayer that says God gave us America's land. JD points out parallel's to Israel's Manifest Destiny that God gave them of the Canaanite's property and draws parallels. Then, he discusses one of Albert Mohler's staff, Dr. Haykin, who praised Biden for reinstating the Paris Climate Accords (which promote abortion). Finally, JD points out the one and only time Voddie Baucham has been wrong. JD has to correct him on a point of the Bible.
You can watch the free version (below) or click here to subscribe for only $5.95 and get access to the entire episode.