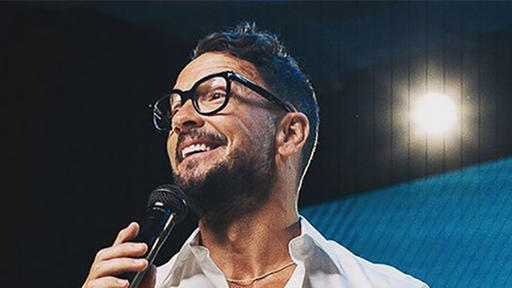 Predictably, the ex-pastor checked himself into rehab, which is fundamentally easier to do than just repent.
Checking yourself into rehab after a good public shaming is so common that it's become a punchline. It's the first step toward rebuilding one's reputation. The imaging is simple; blame mental illness or addiction for your scumbag behavior. Then claim recovery. People will subsequently applaud your bravery.
Bam. It's just that simple.
Claiming he was suffering from "pastoral burnout" (celebrity pastoring must be hard), Lentz is now at rebab.
Lentz's dalliance into celebrity-driven sin solutions has been reported by Newsbreak, My Christian Daily, and Jezebel. Good Morning America also reported the claim, along with People Magazine.
People writes…
It must be hard for Lentz, who has to leave his 16k-a-month rental home in Los Angeles.
If Lentz is legitmately burned out from pastoral ministry, and this is the cause of his behavior, it isn't new. Reports indicate that the Hillsong organization was aware of his extra-marital affairs (and possible sexual abuse) since at least 2017.
Ultimately, Lentz will land on his feet as a life coach for Hollywood Jesus-brats like Justin Beiber and Selena Gomez. But hopefully in the future he'll do so without pastoring a (supposed) church and dragging Jesus' name through the mud.