Prominent SBC Pastor Suggests 'Abortion is Not Murder' in Cases of Rape and Incest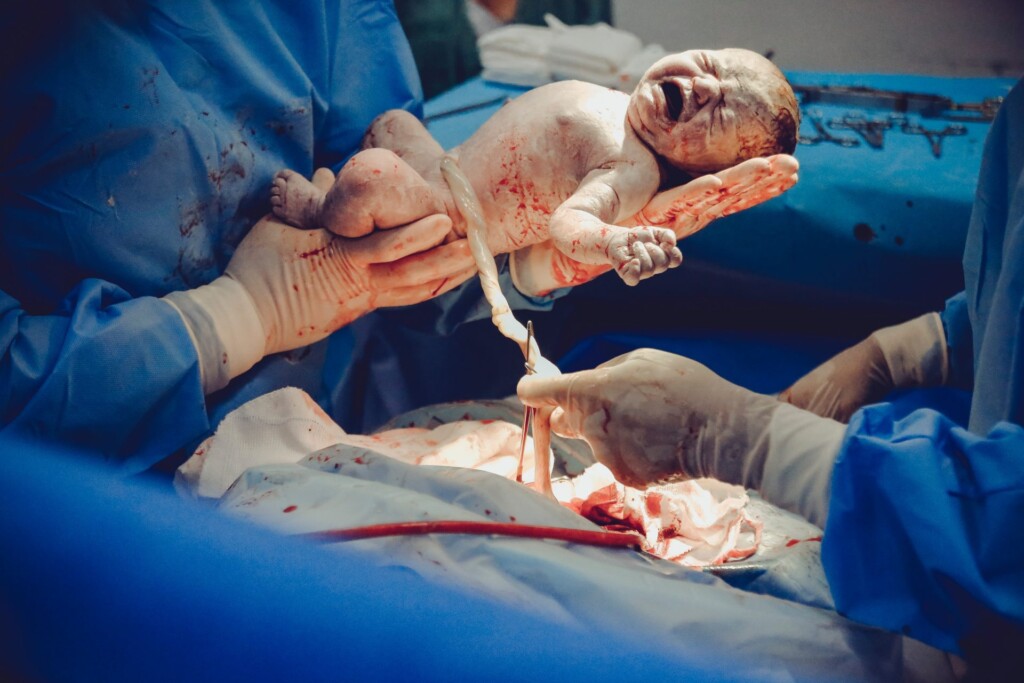 Warning, a graphic image ahead.
Yesterday we revealed that prominent SBC pastor Dwight McKissic, a progressive denominational gadfly, came out as functionally pro-choice by stating that legally speaking, women should be able to murder their babies in the womb in cases of rape or incest. Now, he is saying that he does not label abortion in cases of rape to be "murder" and says that it is "compassionate" to allow women to kill their children in-utero.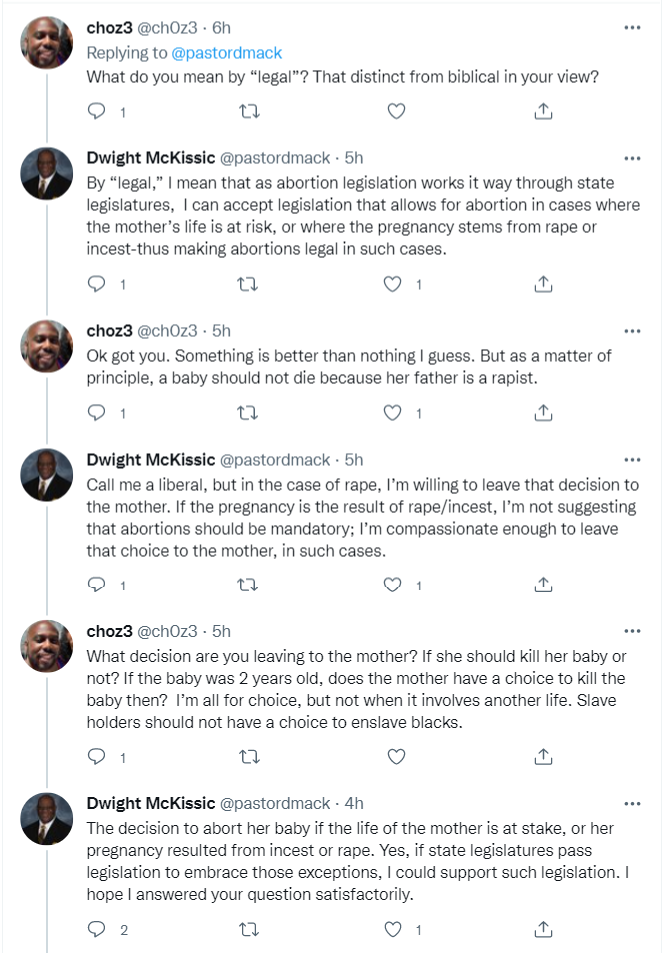 It seems like a compassionate and nuanced thing to say, until you realize that what he want to be legally allowed and legislatively protected is using chemicals and curettes to slice up babies and turn their bodies into little pink slurries of blood and bone, scraped into the trash or incinerator.
Naturally, one might ask how he can say this, given it involved killing an actual baby. McKissic has clarified that it should still be her choice if she wants to do it or not, but that he doesn't consider it "murder" and would not label it as such, because the compassionate thing is to let some abortionist rip of the babies legs and arms in the womb before crushing his or her skull and yanking it out.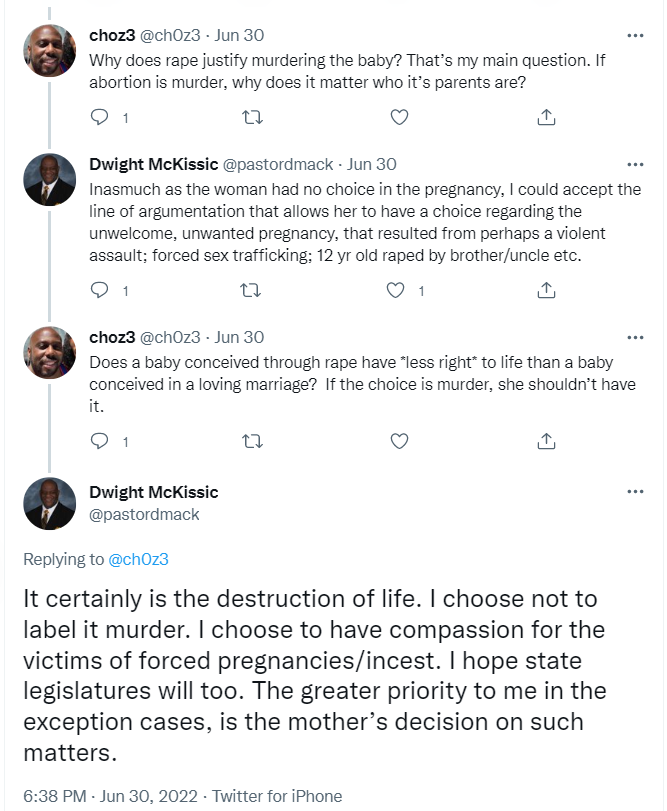 'This is not compassionate. This is murder, and McKissic is absolutely disqualified from the pastorate for being able to see it.