SBC Church Performs Dirty Rap Song During Worship Service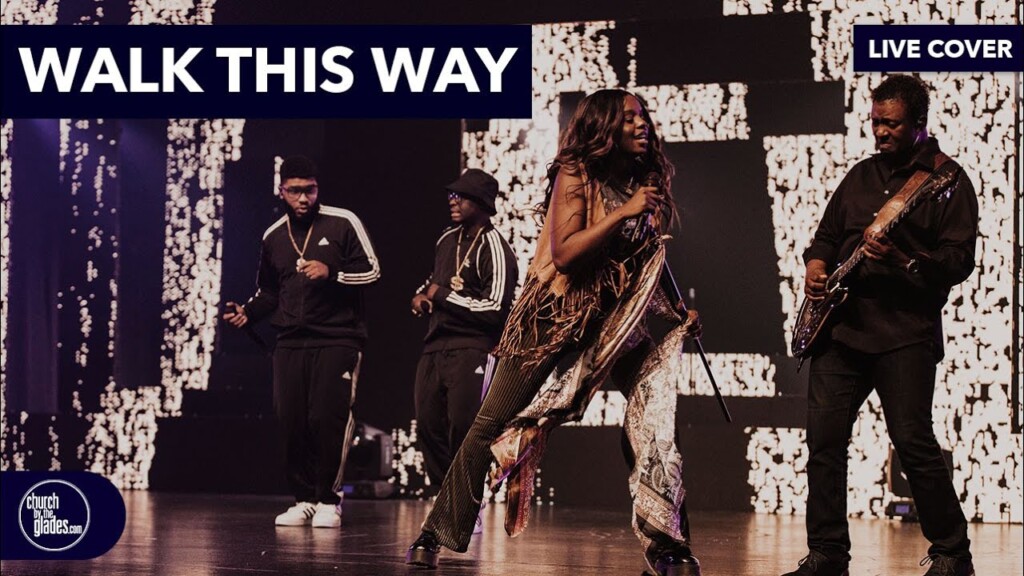 Church by the Glades in Coral Springs, FL, an 8000- member Southern Baptist megachurch continues its celebration of all things fleshly and sinful by singing a cover of Run D.M.C's Walk this Way.

It's not the first time the church has engaged in such shenanigans. According to the Dissenter:
(They) made headlines in early 2020 after its pastor, David Hughes, was selected by another Florida pastor, David Uth, to speak at the 2020 Southern Baptist Convention's annual meeting. Church by the Glades has been well known for its carnality, worldly appeal, and extravagant performances of secular dance and music including the Stormtrooper Dance, Disney Medleys, and covers of Beyonce's Freedom

Other world-worship songs selected by this church and its band include a cover of the pro-LGBTQ Mormon band, Imagine Dragon, and another of Shirley Manson's band, Garbage."
In this case, the song in question was performed as part of an ongoing sermon series they're doing titled "80s/90s When MTV Played Music" and the lyrics to the song are very sexual. The song is about a young man who is caught masturbating and his father tells him that as pleasurable as that is, having actual sex will be way better, with the rest of the song talking about his views and experiences with sex. Lots of euphemism and slang abound- down on a muffin, real big bleeder, being with multiple partners in the same family, diddling, kitty, etc.

---
-h/t to the Dissenter
-Because they know the song is dirty, however, they leave most of the references there, but change two lines from it. Instead of "down on a muffin" they say "get caught bluffing" and instead of "real big bleeder" they say "real big reader." If you have to change the lyrics of a song to make it PG-13 instead of R-rated, then you probably shouldn't be singing it in church.