Buckgate: SEBTS and Friends Keep Digging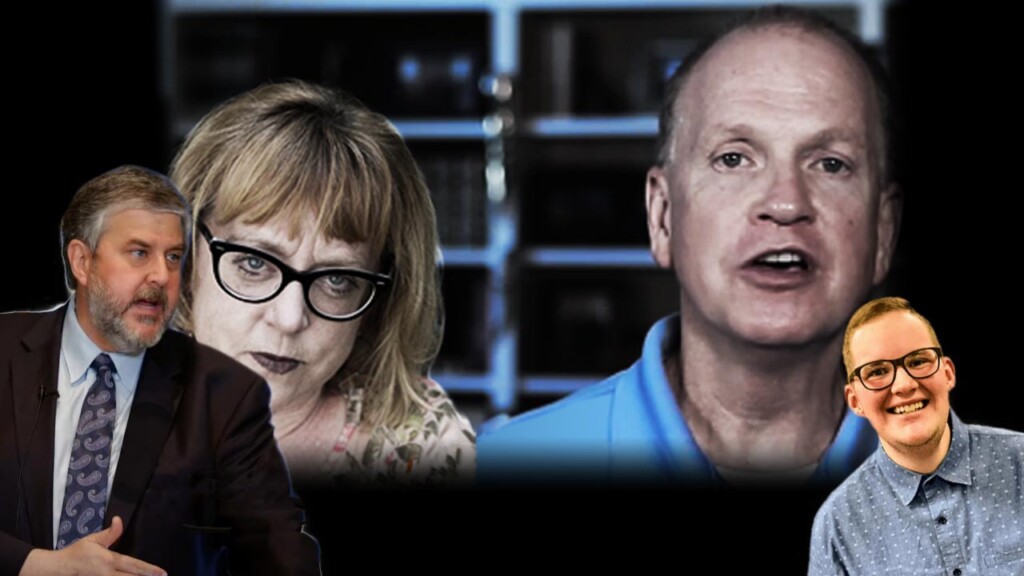 Pastor Tom Buck released a statement in response to Southeastern Baptist Theological Seminary exonerating themselves for the leak of Jennifer Buck's rough draft and subsequent attempt to blackmail Buck into silence. The statement was released on Buck's behalf by journalist Janet Mefferd, and offered corrections that included the following:
Contrary to SEBTS's claim, they did not conduct a "careful investigation," and SEBTS President Danny Akin told Tom Buck he was going back on his agreement to allow a third-party investigation.
SEBTS Provost Keith Whitfield held back from Akin the fact that he was the one who contacted Karen Swallow Prior to confirm the authenticity of Jennifer Buck's rough draft, only revealing the information when directly questioned by Buck.
Akin placed unreasonable demands on the third-party investigation, including the requirement that Rachael Denhollander sign off on the investigating firm.
Akin claimed that he knew what a third-party investigation would reveal, so he recommended to the SEBTS trustees that they cancel any plans to investigate.
The Bucks did not accuse anyone at SEBTS of the attempted blackmail – only with leaking the rough draft to whoever engaged in the blackmailing behavior. Yet those involved (Prior, Todd Benkert, etc.) continued to dodge responsibility by pointing to the strawman that SEBTS employees were being accused of blackmail.
The so-called "anonymous couple" sent their email to the contact form on Rachael Denhollander's website with no actual evidence of what they are supposedly admitting to, yet Akin finds this a satisfactory reason to cancel any further investigation.
Soon after, Tom Buck released videos of a Zoom call featuring Karen Swallow Prior pulling a Clintonesque "not that I recall" when asked if she had given Jennifer Buck's rough draft to anyone in the last year:
The Buck response contained the fact that David Bumgardner (now on "sabbatical" from writing at fake Baptist news site Baptist News Global) has revealed that newly-graduated, foul-mouthed pastrix Erin Harding was also in possession of the draft and had served as a primary source for Bumgardner's clownish article on the Buck's situation:
In addition, Baptist News Global writer David Bumgardner — who wrote a much-maligned April 11 article about the Bucks, in which he alluded to the rough draft — recently revealed to Tom the name of an SEBTS graduate whom he claims not only has a copy of the rough draft, but also served as one of his major sources on the controversial story.
True to form, Erin Harding (who has attacked Tom Buck on social media for months) frantically and aggressively denied possession of the rough draft. Buck responded by releasing phone call audio where Bumgardner admits that Harding indeed did have it, which forced Bumgardner to release a statement claiming he was "confused" when asked directly about Erin Harding, and claiming that his phone conversation with Tom Buck was "confidential":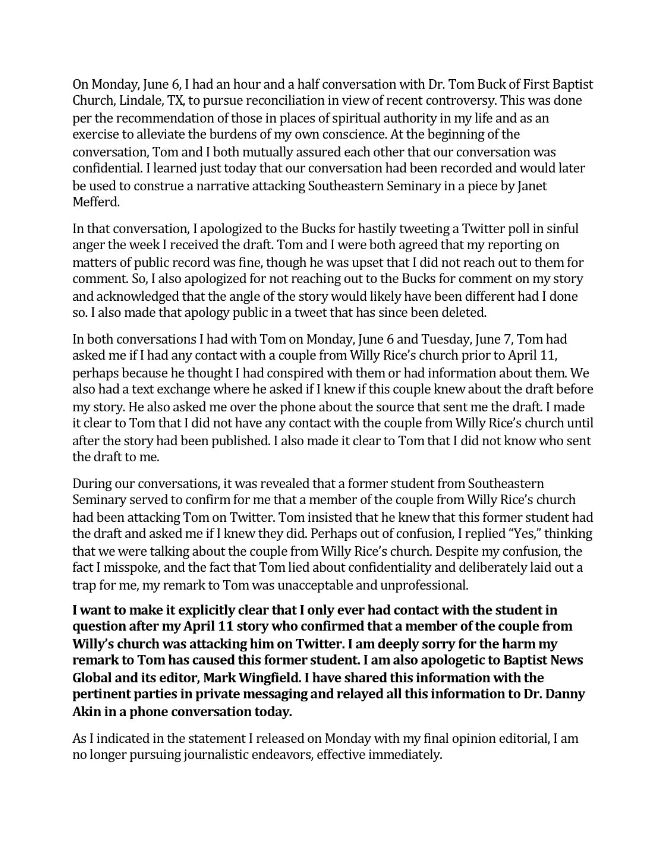 Buck responded to the (now unpublished) Bumgardner statement:
We warned (along with several others) back in April that David Bumgardner (in a similar fashion to Hannah-Kate Williams) was being used by SBC elites to do their dirty work before being unceremoniously cast aside:
Now the ridiculous "anonymous couple" explanation by Akin and the SBC institutional class is falling apart quicker than the Willy Rice presidential campaign.