Dozens of Stories of Sexual Abuse Emerge at Bruxy Cavey's Megachurch, Multiple Pastors Accused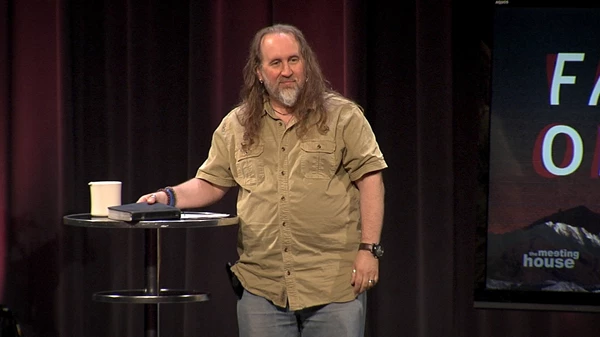 Cornerstone Church, a 5000-member multi-campus megachurch in Oakville, ON that serves as one of Canada's largest had a meeting on Tuesday to update the congregation on where they were with the investigation of sexual abuse by Bruxy Cavey, one of the country's most recognizable religious leaders who was recently arrested and charged with sexual assault, as well as give an update on the state of the church and where they were with the investigations at large. They only reserved 10 minutes for the Q&A and did not answer many specifics, suggesting that it would come after they've had a chance to listen to everyone first.
Describing this as a "kind of like an excavation season" church leadership told the gathering that "this sounds crass, but it's like we need to dig up the bones in order for us to plant a garden with beauty in life." They recount that at this point there have been nearly 40 different reports of sexual abuse against multiple pastors within the church, explaining:
"To date, our victim advocate Melodie has received 38 inquiries. She's documenting each story and is committed to advocating on their behalf. The inquiries are not all unique or separate, but they do represent allegations, disclosures and concerns relating primarily to clergy sexual misconduct, harassment and abuse by Kieran Naidoo (youth pastor charged with possessing child pornography in 2012, and later charged with sexual exploitation in 2021 as a result of an incident from 2002-2004) Dave Churchill ( a youth pastor church charged with sexual assault and sexual exploitation in 2014) Bruxy Cavey (multiple allegations of sexual abuse and relationships, some which he has admited) and Tim Day (served as senior pastor of the Meeting House for 14 years, unspecified allegations of sexual misconduct and abuse)

The cases of Naidoo and Dave Churchill have gone to court and convictions were laid. And as you're aware, we're currently underway with two investigations where Bruxy Cavey and Tim Day have been named.

Additional disclosures have been brought to Melodie where previous leaders and staff engaged in sexual misconduct, adultery, and troubling emotional abuse. In almost all of the responses, individuals have suffered spiritual harm."
They continue that one trend they've seen over and over is dismissing the victim of abuse and siding with the offender through 'restoration; which they suggest has been incomplete and wrong-headed.
We've also heard stories of brave individuals who have tried to address the culture of immorality in the past and they felt shut down and alienated by the church…these aren't new or recent incidences of harm and they do come as a surprise to the overseers

"One trend we've identified is askew is prioritizing the care and well being of offenders over victims…there are multiple stories of victims who felt shamed and rejected by the Church, while the offender was supported through so-called 'restoration.'
And finally:
The most treasonous of all treasons was committed against an innocent and unsuspecting child of God. What once was a place of respite became a place of hyper-vigilance, and safety became the gauntlet of danger. What once held hope, now held sickness and disease. What once made sense became an unsolvable puzzle. What once held innocence, now accused of guilt and shame. This is not a fluke, a fall or a human mistake. This was an act of aggression perpetrated person after person after person.

To those who are still in the fog of trauma caused by confusing and disorienting acts, and by the church, you are not alone. We are deeply sorry for the abuse and harm that has occurred, be it sexual, emotional, or spiritual, in our church family. We are deeply sorry for how many of these stories have been handled in the past. We continue to be humbled to now be the stewards of those stories.
The church closed out by announcing that given all that has happened, both with the abuse allegations and with the pandemic, they are only at between 60-70% of their financial intake compared to last year. Given that they have 20 campuses, some very close to each other, they have drawn up plans to restructure and consolidate some of their locations.