Pastor John Gray of Relentless Church Caught Cheating On His Wife… Again?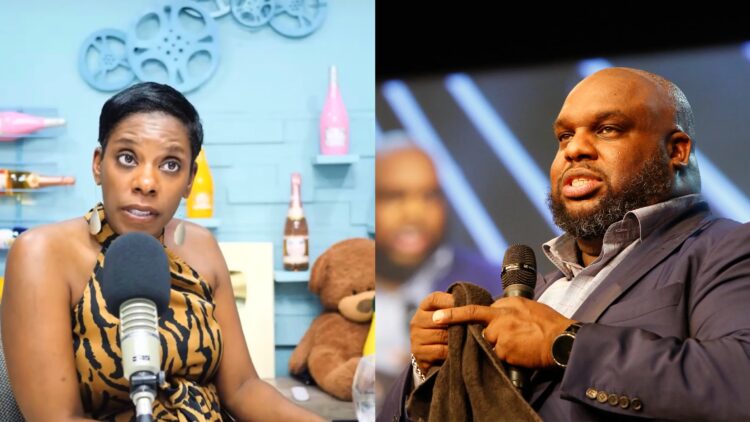 (NewSonyX) YouTuber Tasha K claimed that Pastor John Gray allegedly cheated on his wife again. She spilled the tea on her podcast last week. 
In the latest episode of Unwine with Tasha K, the blogger discussed cheating allegations regarding Gray, who is a pastor at Relentless Church in South Carolina. Tasha, born Latasha Kebe, called out Gray for engaging in a virtual relationship with a woman who claims to be his mistress. (And claims she has video of Gray naked, masturbing that he sent the mistres)
"'He's sending me cash apps, he said he's going to move me to Atlanta. He's gonna buy me a house. He's gonna buy me a car,'" Tasha claimed the alleged mistress told her.
The 40-year-old revealed that the alleged mistress, a masseuse, had several virtual sessions with Gray before realizing he was a well-known pastor. Tasha also said the woman had phone sex with the religious leader, saying he promised to buy her material items while engaging in the act. However, the woman said he would forget everything he told her after relieving himself. 
Tasha told the woman she should have asked for the material items before the pastor reached his sexual peak.
"That's why you have to stop before he c*ms and say, 'go buy the car,'" the blogger said, adding, "the next time you want to c*m, go buy the car."
 YouTube personality Larry Reid provided a…
To continue reaidng, click here
---
This story was written by Jahaura Michelle an dposted at NewSonyX