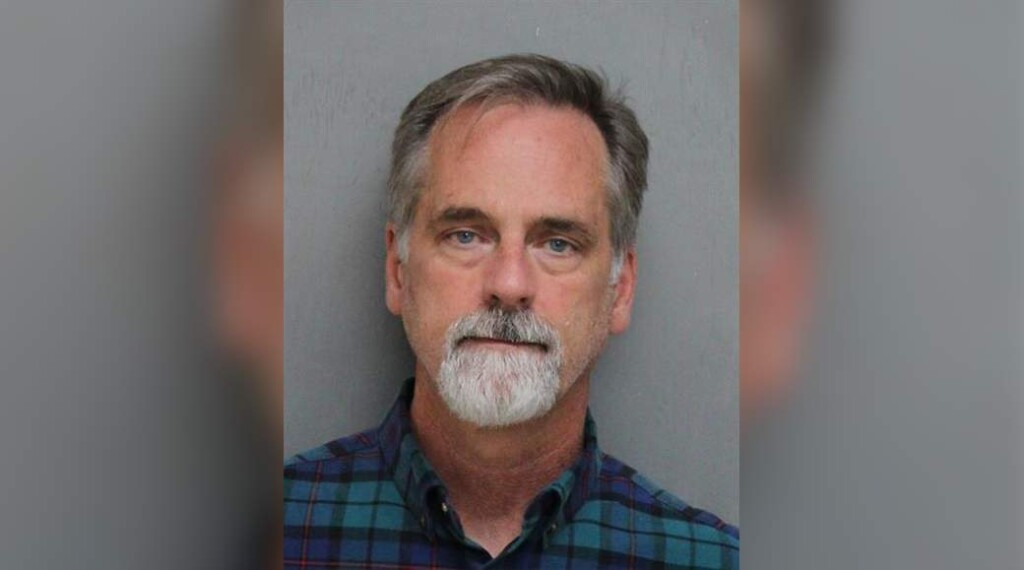 Many associated with Paul Washer's HeartCry Misssionary Society and Christ Church in Radford, Virginia, are reeling from shock and lament after a leading administrator for HeartCry and church deacon was arrested for crimes against a minor.
HERE ARE THE FACTS AS THEY ARE ALLEGED
HeartCry Administrator, Kevin Hite, was arrested earlier this week on multiple accounts of 'carnal knowledge of a child.' Allegedly, Hite had committed molestation upon a 13-year-old girl over an extended period of time. Christianburg and Radford police (Virginia) coordinated in their efforts to investigate and arrest Hite. He is currently being held at the River Valley Regional Jail without bail.
Protestia spoke to those associated with Hite and we were able to put together an FAQ for those who – understandably – have questions.
FAQS ABOUT THE ORDEAL
How was this discovered? According to a statement released by HeartCry, the victim – now a young adult – told an elder about the account in counseling.
How quickly did the church respond? The elder immediately accompanied the young person to local law enforcement, without hesitation, where a complaint was filed.

What has been done for the alleged victim? The elder immediately assured the victim that the elders, the church, and the entire staff at HeartCry would support, protect, and defend the victim. The church and missionary organization are committed to helping them in any way possible.
What else is HeartCry and Christ Church doing? They are assuring any who may have been affected by this tragedy, directly or indirectly, their ongoing support and assistance, however it may be offered.
Has the church further cooperated with the investigation? Yes, the church has handed over any documentation pertinent to the investigation, including files relating to Hite's employment. They have spent hours upon hours with investigators answering whatever questions they could.
All said, it appears the church and HeartCry leadership acted quickly, prudently, and responsibly in the care of this victim.
COMMENTARY
I love Kevin Hite like a brother. He called me earlier this week to ask my counsel about a matter and then – as always – I have enjoyed his company. I have found him affable, kind, loving, supportive, and committed to spreading the gospel among the nations. Kevin Hite has been – hands down – one of my favorite humans.

I suppose that changes now.
I want to vomit. My stomach hurts as though someone has died or like the feeling you get when a child goes missing. It is, as best as I can describe it, a mixture of despair and lament with perhaps a topping of nauseausness.
I sent this update to a mutual pastor friend with whom I've spent time along with Hite. His response was simple; "I hate this world."
I hate this world.
My response was, "I want off this ride altogether."
I had to go tell my 17-year-old daughter who loves Kevin Hite what was going on before she read about it in the news. She mumbled something about depravity amidst her shock. I can only imagine all of the young people whose lives have been touched positively by Kevin Hite when they hear of the allegations that some young people have been touched inappropriately by him.
If this can rock to our core those who are committed and seasoned Christians who are well aware of the dark impulses of the soul and sin in hidden places from years of counseling wretched sinners, then weaker sisters or brethren will be in for an even ruder awakening.
What must we do at a time like this?

First, we must be reminded that "lust when it has conceived gives birth to sin, and sin when it is fully grown brings forth death" (James 1:15). We cannot – even for a moment – harbor an ounce of sinful desire in our heart. Sin will never be satisfied until it destroys us completely.
John Owen writes in Mortification of Sin…
Sin aims always at the utmost; every time it rises up to tempt or entice, if it has its own way it will go out to the utmost sin in that kind. Every unclean thought or glance would be adultery if it could, every thought of unbelief would be atheism if allowed to develop. Every rise of lust, if it has its way reaches the height of villainy; it is like the grave that is never satisfied. The deceitfulness of sin is seen in that it is modest in its first proposals but when it prevails it hardens mens' hearts, and brings them to ruin.
Dear God almighty, might we flee from sin like we would flee from the devil (there is little difference). Sin is never pacified until the entire soul, fortune, life, family, and relationships are destroyed. Sin will, if surrendered to, take you all the way to destruction.
Secondly, it should be no mark upon our dear Paul Washer that he tarried for a time with Hite. Sin is decietful. Hebrews 3:13 says that sin deceives the heart that is committing it. But sin also decieves the onlooker and catches people by surprise. Make no mistake about it; sin will find you out.
Luke 12:2 says, "But there is nothing covered up that will not be revealed, and hidden that will not be known."
And finally, we should use this moment to make us all terrified of our own fall. Those leaders who persist in sin should be rebuked publicly, so that all may learn to fear (1 Timothy 5:20). If any Christian can witness this terrible tragedy regarding Hite and not be afraid for their own soul, or whatever sin their heart may harbor, then their heart is too hard. We should all be stricken with momentary panic and have it lead us to watch our lives and doctrine closely (1 Timothy 4:16).
Everyone hurts over this, first and foremost the primary victim of Hite's alleged crime. We must pray for them earnestly. But there are lot of secondary victims who are hurt in very real ways, especially those associated most closely with HeartCry and Christ Church.
With an injury to the soul like this, we must ask, "Is there a Balm in Gilead?" What can heal this wound?
There is a balm in Gildead (Jeremiah 8:22). I pray the Lord applies that precious salve post-haste.
There is a balm in Gilead
to make the wounded whole,
there is a balm in Gilead
to heal the sin-sick soul.
[Publisher's Note: Contributed by JD Hall]