Blue's Clues Reboot Features Drag Queen Sing-Along+ Ft, 'Trans Beaver' with 'Top Scars'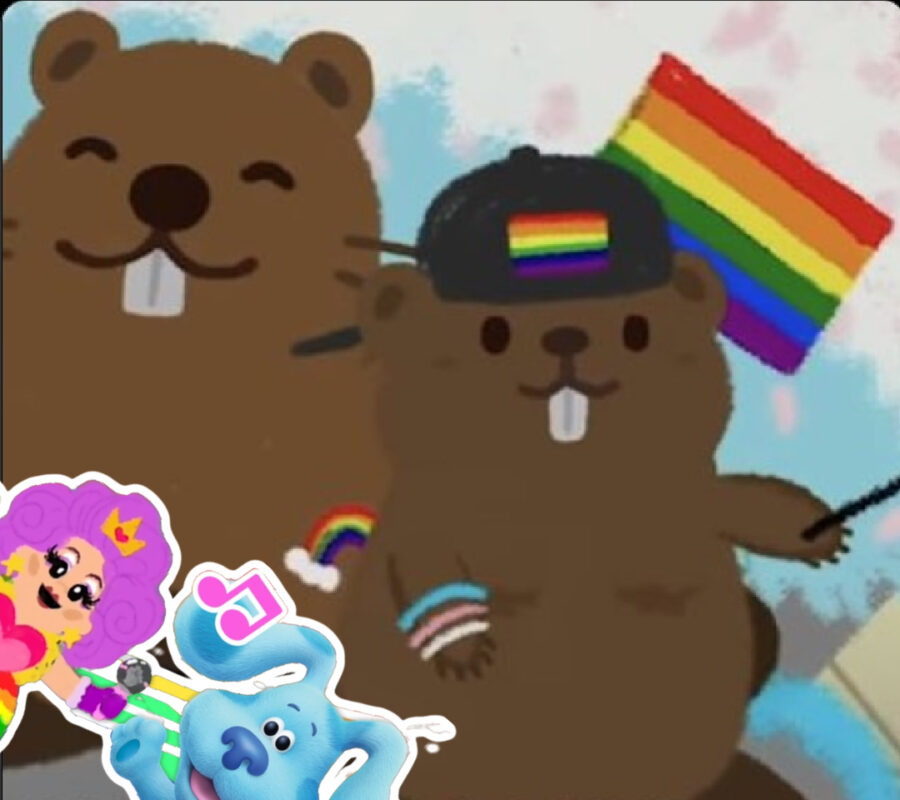 Everything is gay and getting gayer in the secular world, and kids shows continue to be no exception. Several recent offerings include when Blue's Clues Reboot Featured Drag Queen Sing-along at LGBTQ Parade, the time when the Cartoon Network Promoted Abortion and Ze/Zir Pronouns and when Disney Introduced 14-year-old as First Bisexual Lead Character in 'Owl House'. Also the cartoon Arthur had a Gay Wedding the most recent Rugrats reboot features a Lesbian Single Mom, the Scooby-Doo animated film Had 'Velma' Officially Coming Out as Lesbian, and the PBS Kid's Show 'Odd Squad' Featured a Same-Sex Wedding.
Perhaps the biggest piece of propaganda that is emblematic of this whole affair is when Disney Junior pushed trans ideology on two-year-old's using Muppet Babies.
Gonzo Goes Gay- 'Muppet Babies Pushes Trans Agenda to 2-Year-Olds
Hearkening back to two years ago, The Nickelodeon TV show Blue's Clues and You, whose demographic is aimed squarely at preschoolers and toddlers, featured an animated version of "RuPaul's Drag Race" Nina West leading a sing-along about transgender and non-binary mommies, in celebration of Pride month.
The song, which is about three and a half minutes long, features these lyrics:
Families marching one by one hurrah hurrah
Families marching one by one hurrah hurrah
This family has two mummies they love each other so proudly
And they all go marching in the big parade
Other people that go marching on are:
This family has two daddies they love each other so proudly
These babas are non-binary they love each other so proudly
Trans members of this family all love each other so proudly
Ace, Bi and Pan grown-ups you see, can love each other so proudly
This house is a family of kings and queens they love each other so proudly
Allies to the queer community can love their queer friends so proudly
Love is love is love you see and everyone should love proudly
Notably in the song is the attention to detail, with one critter receiving Masculinizing Chest Reconstruction or 'top surgery' – a detail that a Nickelodeon rep confirmed was intentional.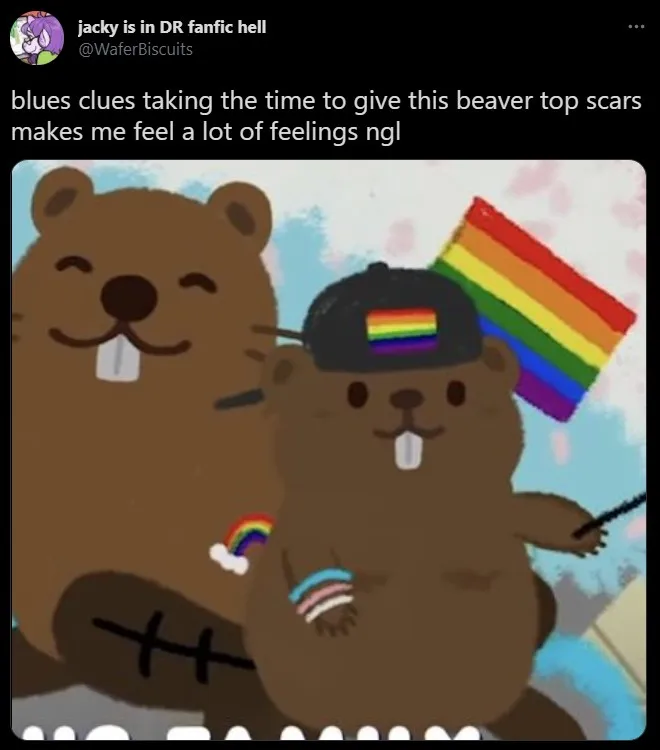 It's a mad, mad word.
---
It's not just animated TV shows, but comic books too. In 2015 Batman's on/off-again love interest Catwoman was written into being bisexual. Batwoman was shown to be a lesbian in 2006. Characters like Bluebird, Barbara Kean, and Tabitha Galavan have been written as bisexual, and several Batman villains like the Riddler, The Penguin, Poison Ivy, Joker, and Harley Quinn have also been in LGBTQ story lines and depicted as bisexual.
Two years ago, in 2021, the new Superman, Jon Kent, came out as gay in Son of Kal-El #4. Batman's sidekick Robin came out as bisexual and went on a date with another boy in Batman: Urban Legends" Number 5. In Future State: Justice League" writers introduced a non-binary Flash. We also saw The Green Lantern comes out as gay in Infinite Frontier" #0. Captain America has a gay variant in "The United States of Captain America" miniseries, Disney+ confirmed Loki was bisexual in the TV series Loki, and Marvel introduced a queer Spiderman.