PBS Kid's Show 'Odd Squad' Features Same-Sex Wedding, Much Indoctrination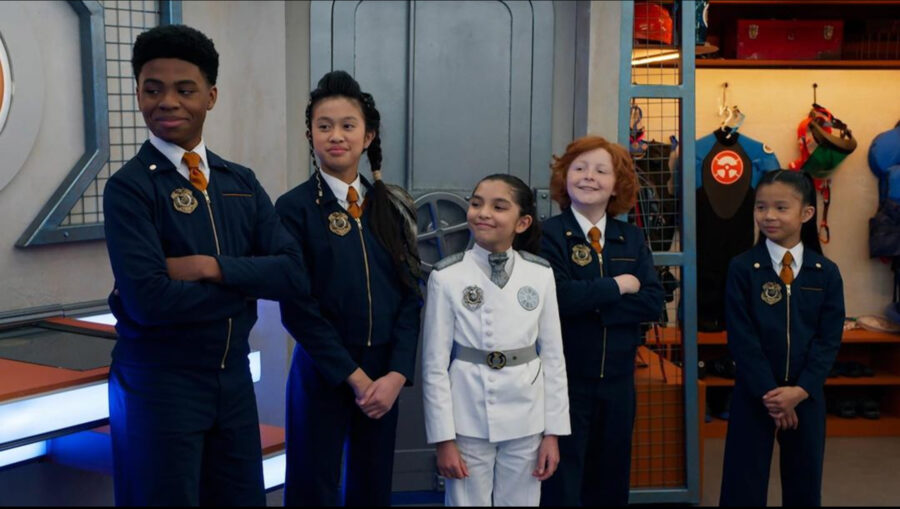 Everything is gay and getting gayer in the secular world, and kids shows continue to be no exception. Several recent offerings include when Blue's Clues Reboot Featured Drag Queen Sing-along at LGBTQ Parade, the time when the Cartoon Network Promoted Abortion and Ze/Zir Pronouns and when Disney Introduced 14-year-old as First Bisexual Lead Character in 'Owl House'. Also the cartoon Arthur had a gay wedding and the most recent Rugrats reboot features a lesbian single mom.

Perhaps the biggest piece of propaganda that is emblematic of this whole affair is when Disney Junior pushed trans ideology on two-year-old's using Muppet Babies.
PBS Kids has gotten into the action, with a recent episode of Odd Squad (Season 3, Episode 30) featuring a same-sex marriage officiated by one the main characters in an LGBQT storyline. This is puzzling plot, given then show is designed to teach 5-8 year children mathematics.

They've managed to do it however, when the main characters- superhero children- help put on a wedding between lesbians and then later on attend the wedding reception. According to Mombian:
The child agents of the Odd Squad, who use math to solve problems and save people, are hot on his trail. While in Paris to rescue the Eiffel Tower, the agents encounter two women in white wedding dresses, preparing for their ceremony. One agent tells everyone to clear the area because of the villain.

"But we've been waiting for this day for years," one of the women responds. The other adds, "There's no villain stronger than our love for each other."

Another agent tries to problem solve, asking, "Could you get married fast?"

They could—except that their officiant, flower girl, and musicians aren't there yet. The agents then swing into action, helping the brides with their outfits, tossing flower petals as they walk down the aisle, playing the harp, and even officiating.

An emergency phone call during the ceremony brings the news that the villain has struck again, but the brides ask the agent officiating to finish marrying them first. "I now declare you married. Have a wonderful life! Goodbye!" he says, before rushing off.
---
h/t Christian Post