$95,000 Watch? $4850 Jacket? $1576 Shoes? Roundup of Swagged Out Pastors Wearing the Wealth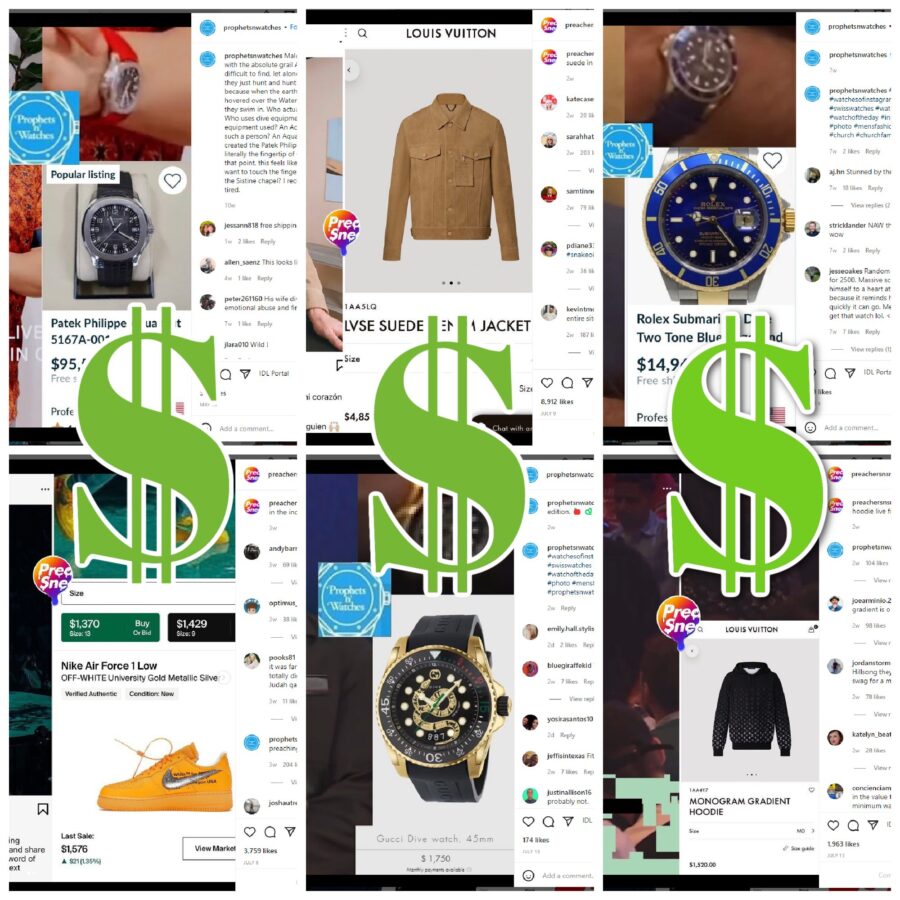 It's been a while since we did a round of the inimitable Instagram pages Preachers N Sneakers and Prophets N Watches, showing the world how celebrity pastors tend to enjoy the finer things in life. One thing that should be obvious to anyone following this series is that the same people show up over and over, as can be seen in our achieves here:
$1,000 Shorts, $4,300 Nike's. Round-Up of Preachers N Sneakers
$162,995 Watch? $195 Socks? $690 Sandals? Round-Up of Preachers N Sneakers, Prophets N Watches
$1090 Sweater? $1990 Handbag? $2720 Coat? Round-Up of Preachers N Sneakers
$284,500 Watch? $2,900 Jacket? $2,500 Shoes? Round-Up of Celebrity Pastors Pricey Fashion
Pastor with a $329,000 Watch? $12,100 Jacket? $700 Pen? Round up of Prophets N Watches
The newest round include:
Robert Madu is the lead pastor of Social Dallas and the founder of Robert Madu Ministries wearing a pair of $1420 sneakers. He is the only first-timer on this list.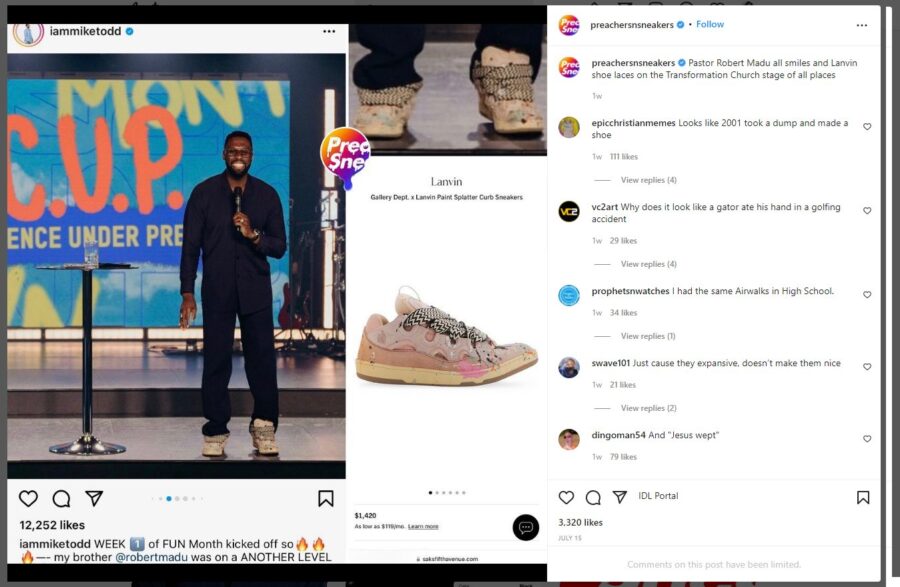 Long-time returnee TD Jakes, the Modalist rapscallion of the Potters House, wearing a $1750 Gucci watch, which is mid-range for him. He's worn some in the $350-600 range, as well as one for $13,000 and another for $39,000, so this is on the lower side.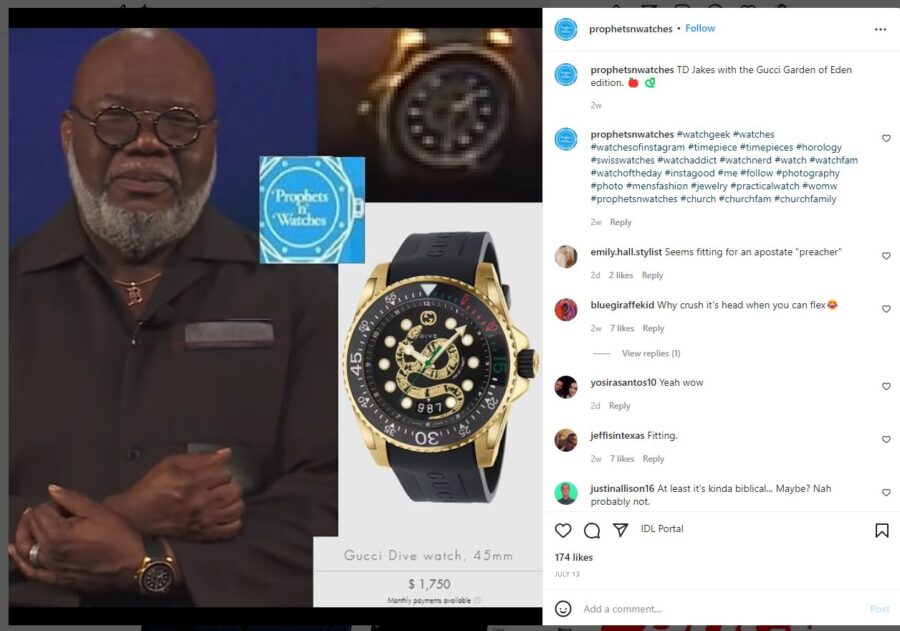 Mike Todd never fails to disappoint, being perhaps the most frequently showcased. Wearing a pair of $1576 Nike shoes.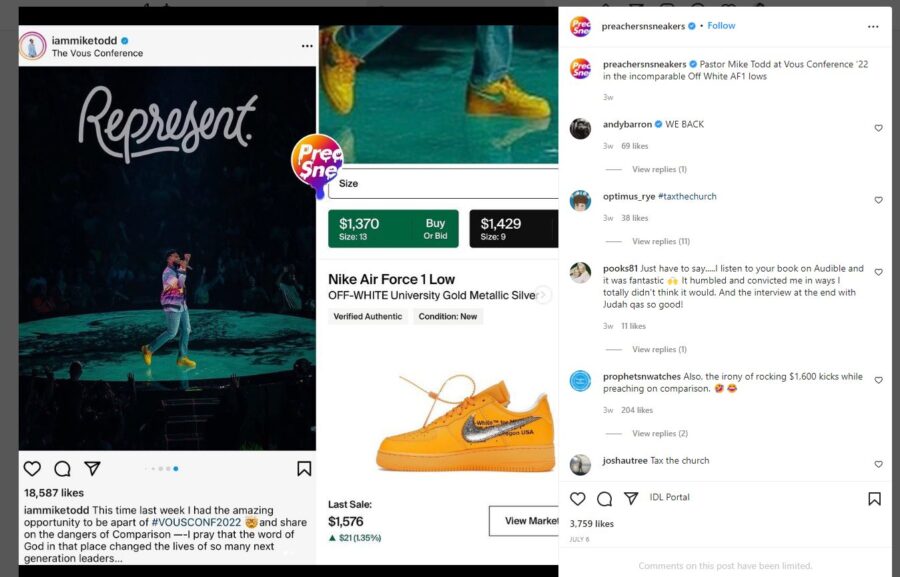 Former Hillsong Global pastor Brian Houston rocking that $14,960 Rolex.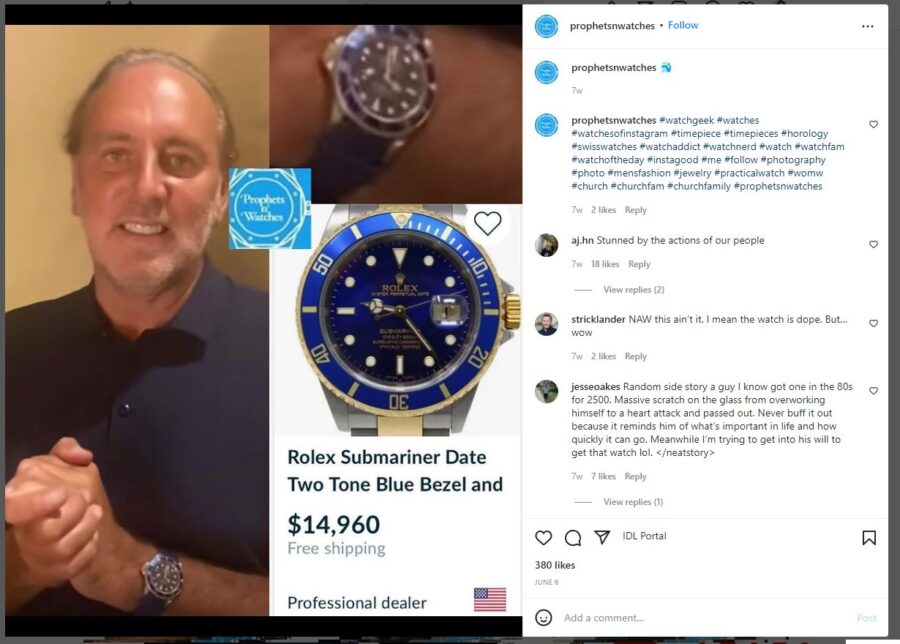 Mr. Maldonado is known for wearing the most expensive clothes by far. Usually the watches he wears cost north of $300,000 or $400,000, so to see him slumming it with a mere $95,000 one is quite frankly, beneath him. Throw on another $4850 jacket to really 'Suede in the Spirit', to quote one commenter.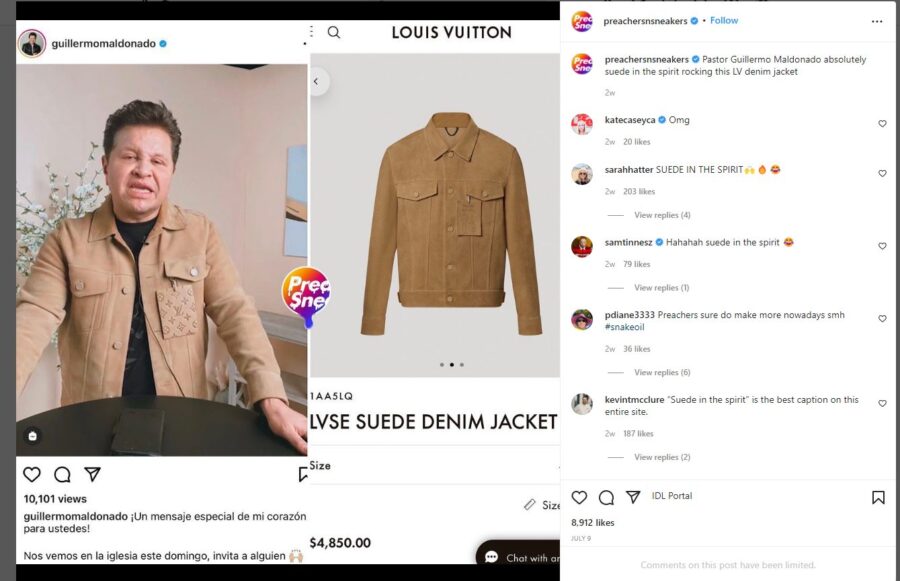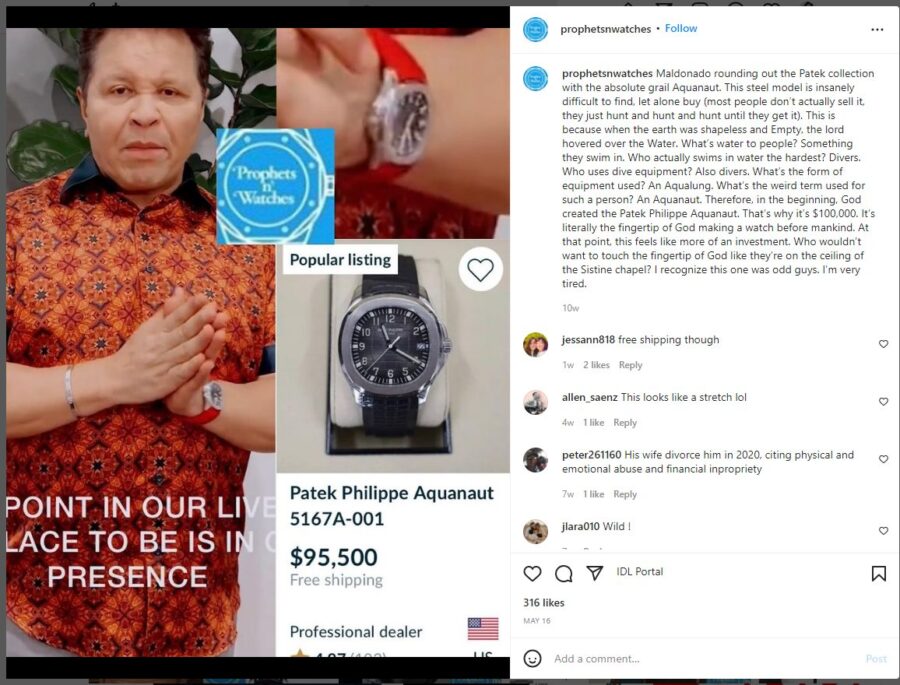 Lasty, is Cash Luna. He's a Guatemalan televangelist and faith healer with perhaps the biggest church in Latin America. Seen here wearing a $1529 Luis Vutton Hoodie.