Pope Francis Explains Why He Gave Communion to Pro-Abortion Nancy Pelosi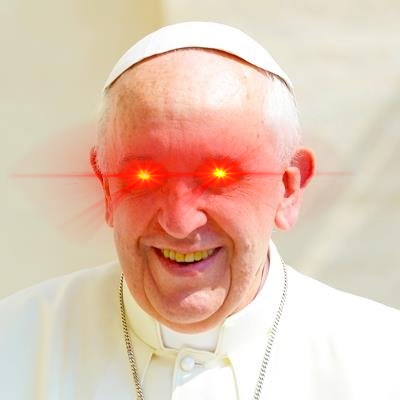 Last month, in a rare showing that the Roman Catholic Church, led by the insufferably heretical Pope Francis, is not just a bloated corpse of Mariology and malaise, American Archbishop Salvatore Cordileone, who leads the archdiocese of San Francisco where Pelosi attends mass, announced that she would be subsequently barred from taking the eucharist on account of her rabidly pro-abortion ways, which are considered known mortal sins within the Roman Catholic faith.
At the time, he explained that a "Catholic legislator who supports procured abortion, after knowing the teaching of the Church, commits a manifestly grave sin which is a cause of most serious scandal to others" and told her:
"You are not to present yourself for Holy Communion and, should you do so, you are not to be admitted to Holy Communion until such time as you publicly repudiate your advocacy for the legitimacy of abortion and confess and receive absolution of this grave sin in the sacrament of Penance."
But Francis doesn't care. He's on record saying, "I Have Never Refused the Eucharist to Anyone," and has expressly thwarted the instruction of Cordileone who is acting according to the Catholic Catechism, ultimately sending a message to Pelosi not to listen to her archbishop and to keep on her crooked path.

Last week while visiting the Vatican, Nancy Pelosi met with the Pope briefly and then soon after was given communion, despite her lamentable wickedness and openly repudiating Roman Catholic teachings for years, functioning as a living emblem of what openly defying ones church looks like. She's not Roman Catholic by their standards and should have been excommunicated decades ago, but Francis doesn't care.

In an hour and a half interview with Reuters, where he also denied plans to retire soon and where he was asked why he gave her communion, Francis condemned the actions of her archbishop, saying:
"When the Church loses its pastoral nature, when a bishop loses his pastoral nature, it causes a political problem. That's all I can say."
---
This is stuff for the aging commie, who has been busy affirming the faith of Joe Biden and saying he would never refuse him communion, instituting 'vaccine 'passports' at Vatican City, endorsing civil unions for gay couples, hating on anti-maskers and those urging caution at taking the COVID vaccine and releasing his most outrageously blasphemous statement.