Wild Bible Twist as Pastor Says God is Pro-Choice: 'Choose Ye This Day Whom You Will Serve'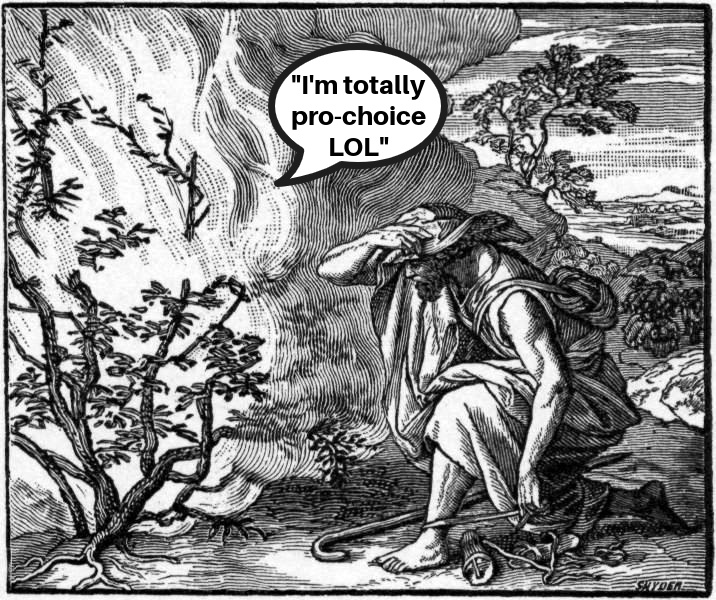 Pastor Mike Thomas of Radiant Covenant Church in Renton, Washington, is a woke pastor overseeing a woke church. We say this because we featured him before after he issued an imprecatory prayer over Trump supporters who attended the rally at Capitol Hill, publicly praying for their death and that God justly smites them off the face of the earth. He did this with a BLM fist sign featured prominently and garishly behind the pulpit, and the church's recommended reading list includes James Cone, Ibram X. Kendi, Jemar Tisby, and Willie James Jennings.
In a new video, he offers perhaps the worst bible reading uttered out loud, calling God 'pro-choice because He told the Israelites: "Choose ye this day whom you will serve". Furthermore, Thomas claims in the same way that God did not legislate morality to the Israelites in the Old Testament (Ed. Note. Even though the whole book of Leviticus is about that), so too should the government should not legislate morality to us.
My heart is praying for all the women of America today. Unless you're under a rock, you are fully aware of the overturning by the Supreme Court of Roe versus Wade. Again, I say my prayers are for the women of America today.

I'm grateful to know that the god we serve is not a single-issue savior. Amen. The god we serve is not a single-issue savior. God is not a donkey, he's not an elephant. How many of y'all know he is the lamb that was slain? Amen.

And you all, it's a perplex [sic] issue. The reality is we cannot only be concerned about the unborn and then not be concerned about their life after birth. Can I talk to some real people?

I submit to you that my Bible teaches me, Isaiah, that God is pro-life. He says I've come that you may have life and have it more abundantly.

But if I could rock your theological noodle, I submit to you that my Bible teaches me that God is pro-choice, also. How can you say that? He said, "Choose ye this day whom you will serve." The Old Testament says, "I have set before you life and death. Therefore," I'm not gonna legislate the answer for you. "Therefore, choose life, that both you," oh, I wish I had some Bible readers in the building, "you and your descendants may live."

And so you all, as we pray as we process so much going on in our world, I just want to encourage us to just stop and think. There are a lot of gatherings happening today. It's a shame, Chris, you can't even just assume. You've got to compartmentalize your church from somebody else's. You can't even assume that we all on the same page. Can I talk to some real people?

And there are some churches today that's celebrating this. There are churches that are lamenting this. And I would just want to say, I think before the church does any kind of victory lap, I want to encourage us as the body of Christ to walk in humility, to be teachable, to be patient, to double-check what are we really celebrating today, and how is it impacting others.
---
h/t to WokePreacherTV for the clip and transcript.