Phil Vischer and Francis Collins Team Up For Cringey BioLogos Acoustic Duet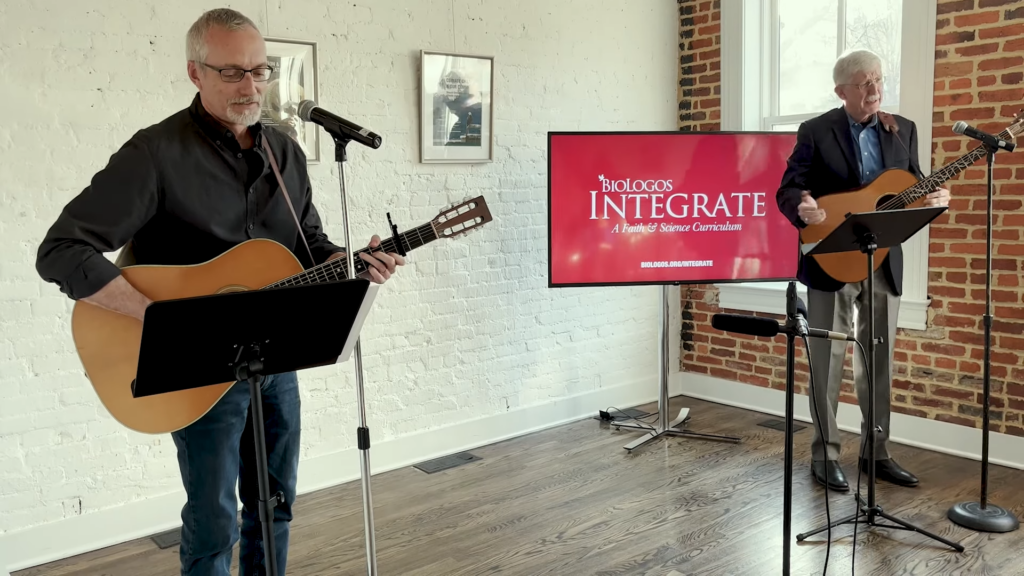 In an effort to promote BioLogos' new Integrate Evolutionary science curriculum, woke Veggie-tales creator Phil Vischer, and former NIH director and BioLogos founder Francis Collins, recently teamed up to record the cringeworthy acoustic duet, You Say Tomato, I Say Genome.
Vischer, the woke Holy Post podcaster, found out that Big Idea, the company that he founded no longer required his services, as the company found replacement voice actors. Now he has plenty of time on his hands to promote leftist causes on his podcast and hobnob with the likes of Francis Collins.

Collins was praised by many leftist Christian commentators as an example of how to be a Christian in a secular environment for his work as director of the NIH. However, Scrutiny of his tenure revealed that Francis was anything but faithful, as he promoted LGBTQ causes and PRIDE week, defended the trafficking of aborted baby parts, defended experimentation of fetal tissue, made the case that in-person public schooling is a higher priority than in-person church, and covered up evidence of harm caused by Wu-Flu vaccines. To quote Ray Rava of the EDW:
Collins previously teamed up with N.T. Wright to produce the equally cringeworthy song "Genesis" for BioLogos.
BioLogos, an organization that syncretizes evolutionary teachings with Christianity, claims that their teaching is faithful to science, while also being faithful to the scriptures. Biblical inerrancy and sufficiency have been thrown out the window by the organization. While they claim to believe in the miracles of the Bible, BioLogos completely discounts one of the greatest miracles of all-time, the seven-day creation. Further examination of the BioLogos website reveals that while they claim to believe that Genesis is literal history, the accounts of the fall of man, the flood, and many of the other miracles of God have been gutted and reinterpreted to accommodate evolutionary theory.
The latest BioLogos Integrate Curriculum includes a unit entitled "Climate Change & Our Commission: Should Christians Care About Climate Change?" The unit encourages students to develop a presentation on climate change to present to their church.

---
h/t to WokePreacherTV