Hillsong Atlanta Pastor Resigns After Brian Houston Scandal, To Start Own Church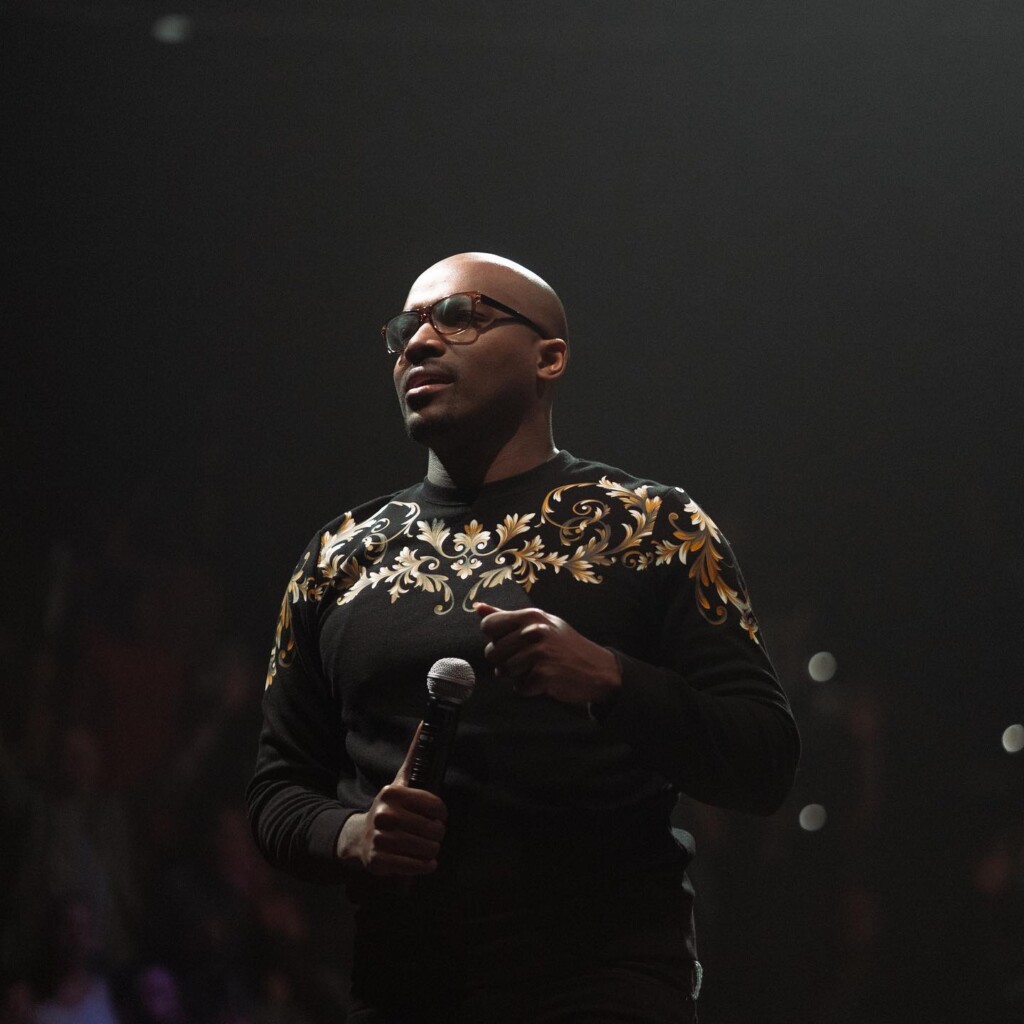 Nine months ago Hillsong Atlanta officially launched its first service. Joined by rapper Da' T.R.U.T.H. performing a hip-hop and rap worship set while flanked by Hillsong head honchos Brian and Bobbie Houston who made the trip from Australia for the grand opening, the congregants cheered for their new pastor, Sam Collier, who was being lauded for being the first African- American man to serve as lead pastor of a Hillsong church.
Yesterday, Collier announced that he was resigning from the pastorate in light of the slew of scandals, including the sex scandals that saw Hillsong head honcho Brian Houston likewise resign, explaining:
"My greatest reason for stepping down as Pastor of Hillsong Atlanta is probably not a secret to any of you. With all of the documentaries, scandals, articles, accusations and the church's subsequent management of these attacks it's become too difficult to lead and grow a young Church in this environment.

I have no shame in admitting I cried like a baby moments after I informed the Hillsong global pastor of my departure. I truly love the Hillsong family and believe they will get through this storm and come out better than they were before.
In what will sure to be a catastrophic loss for the budding church, Collier said that this week's coming service will be his last, and then he is launching his own church in three weeks for Easter Sunday, He will likely take almost the entire church with him, all but guaranteeing the shuttering of Hillsong Atlanta.
Hillsong has had a tough go at it these last two years, from the resignation of Carl Lentz of Hillsong NYC to the unreported news that Reed Bogard of Hillsong Dallas was promoted despite having an adulterous affair and then later being accused of rape.
Collier said he will reveal the details of the new church on Sunday.
Collier has a wild theologcial past, including spending years as Youth Choir Director in a church where the Senior Pastor was the openly pro-choice, openly pro-LGBT, heresy-spewing, Planned-Parenthood-endorsed Democrat Senator, Dr. Raphael Warnock, and then several years at Bishop Eddie Long's megachurch – a prosperity gospel heretic who preaches wretched blasphemies about name-it-and-claim-it, speaking realities into existence, little god theology, and multiple sex scandals. Later he joined up with Andy Stanley for several years until he was tapped by Hillsong head honcho Brian Houston to lead the new plant, even though Collier has no seminary training and a horrific Christian pedigree.

In light of the announcement, interim Global Senor Pastor Phil Dooley told Collier in a video message: 'We just want to give you guys our absolute blessing for the next season that you feel to step into…I just want to say from us to you- God bless you."