Another Major Sex Scandal at Hillsong! Pastor Gets Promoted After Confessing Affair!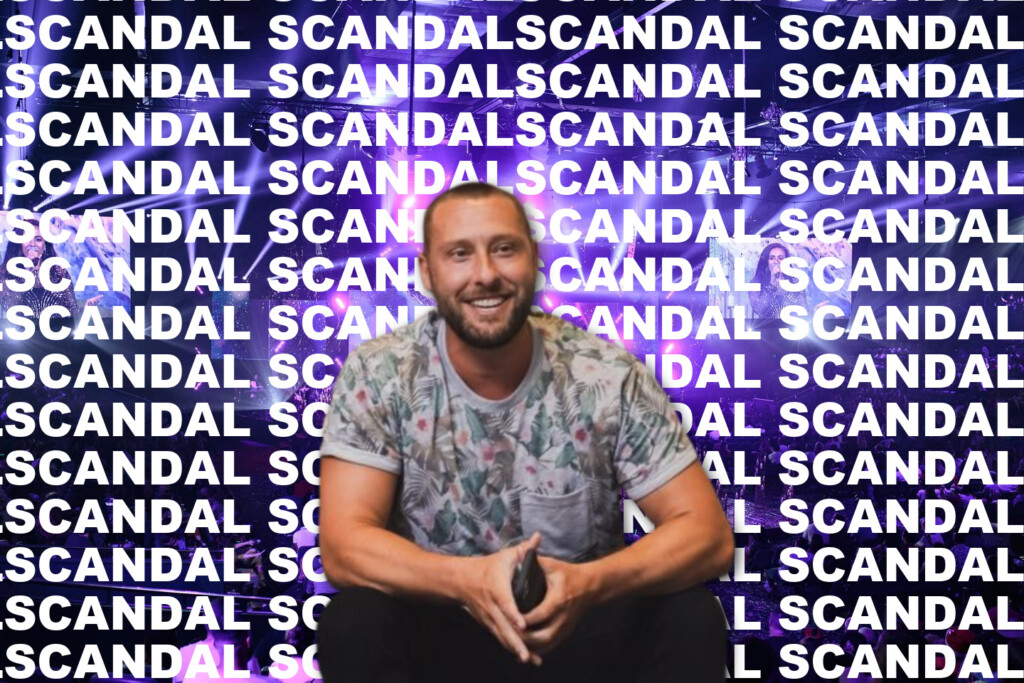 Last year, before Global Senior Pastor Brian Houston resigned from Hillsong he pulled the trigger and shut down Hillsong Dallas, scattering the congregants into the wind in the wake of a series of scandals that plagued the church.

In early January of 2021, Pastor Reed Bogard, who helped found Hillsong NYC and Hillsong LA and was up until this point the senior pastor at Hillsong Dallas, released a short, curt, prerecorded message during the January 3 service announcing that he and his "pastrix" wife Jess were resigning.
|
It was later revealed that like Hillsong NY, they were using the church to fund their lavish lifestyles, including $1100 a night Air B&B's and $800 meals. Houston closed the church two months later, telling the congregants in light of these allegations: "while some of you experienced the Bogard's as dedicated pastors, many others have experienced leadership that failed to meet the commitments and standards of Hillsong Church."

It wasn't just all money and financials, apparently. According to David Hardaker of Crikey, who obtained 30-pages of internal Hillsong investigation documents by law firm Zukerman Gore Brandeis and Crossman, who were tasked with investigating this incident last year, Bogard engaged in an extra-marital affair (ie, clergy sexual abuse) back in 2013 when he was a pastor at Hillsong NYC.

A year later, the woman in question, who was a staffer at the church, confessed to a board member that she'd engaged in an affair with Bogard. Hillsong higher-ups investigated the claims, with the report noting that church leadership failed to conduct "any meaningful inquiry" at the time of the incident, with everyone assuming it must have been consensual, despite "a powerful church leader and a young, low-level staff person".

Despite the sexual encounter being established and known, it was never made public or told to the congregation. It was not disqualifying. Instead, Bogard was promoted from church-planting pastor at Hillsong NYC to Senior Pastor at Hillsong Dallas.

In 2020, the woman came forward with new allegations that their first sexual encounter wasn't consensual at all, but that Bogard raped her and that she told him "no". This prompted Hillsong to hire the firm to investigate, who in turn divulge:
"No one at any time ever probed for more information, to try to discern how one of the most powerful men in the New York church could have found himself in a sexual relationship with a young, vulnerable junior staff member. And no one appears to have questioned whether meaningful consent was possible let alone present, given the obvious power dynamic."
The investigators further mention that the relationship seemed devoid of intimacy and instead was about reinforcing the power imbalance he had over her. Bogard also used his power and position as pastor to force her to sign a confidentiality agreement and non-disparagement clause to ensure she would not reveal their relationship to anyone.

The firm concluded that ultimately it's impossible to say whether or not that initial sexual encounter was rape, but that there was such a heightened sense of power dynamics that Bogard clearly took advantage of, and that Hillsong investigators failed to account for this, noting "The fact that no church leader appears to have even considered this issue is a cause for concern."

Bogard says that while he has no memory of her saying "no" to him during that first sexual encounter, he claims he was very drunk and had lost some of his memory from that night. The attorney investigating Bogard concluded that he seemed "less than entirely reliable and forthcoming" during his interview.