Hillsong Updates on Brian Houston. Is He Getting Fired over the 'Indiscretions'…..?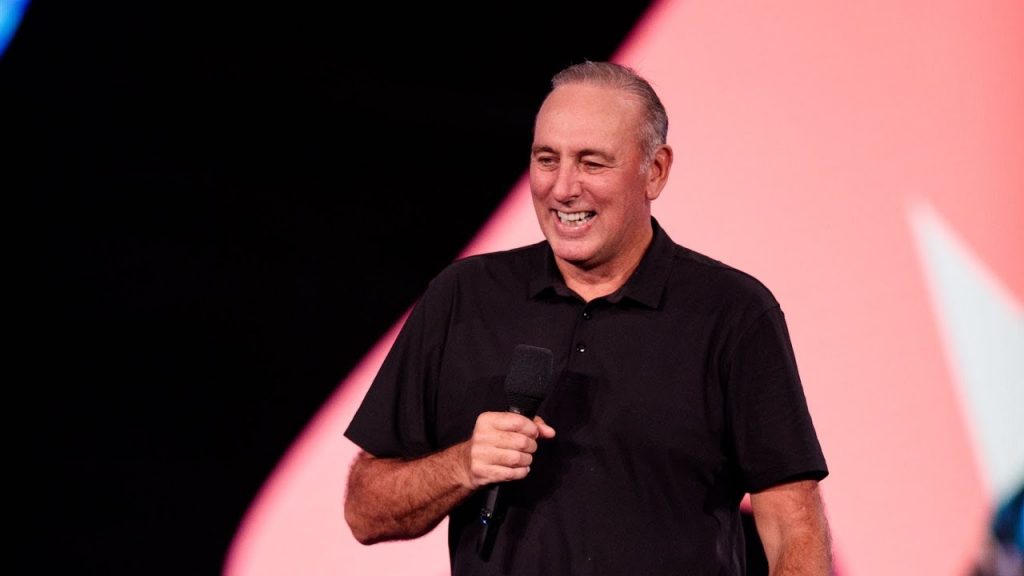 The Hillsong leadership board has released a more in-depth statement to the public on former Global Senior Pastor Brian Houston, after they shared with over 800 leaders on a private zoom call that he was accused of two breaches of code of conduct involving two women, one a decade ago, one in 2019.

They explain:
As you are aware, Pastor Brian recently stepped aside from his ministry duties. When he stepped down in January this year, the reasons he gave were genuine. The situation with his father over many years had taken a personal toll that was greater than he had realized, and he needed to focus on his upcoming legal issues.

At the time of his announcement, the Hillsong Church board did not make a public statement because we were still working through a number of issues privately with Pastor Brian.
These private issues come in the form of some bad behavior towards two women:
The first issue was approximately a decade ago and involved inappropriate text messages from Pastor Brian to a member of staff, which subsequently resulted in the staff member resigning. At the time, Pastor Brian was under the influence of sleeping tablets, upon which he had developed a dependence. He immediately apologized to the person. We also worked closely with Pastor Brian to ensure he received professional help to eliminate his dependency on this medication, and this was achieved successfully.
and the main one:
The second issue involved a complaint received in 2019. Following an in-depth investigation, it was found that Pastor Brian became disoriented after a session at the Hillsong Conference, following the consumption of anti-anxiety medication beyond the prescribed dose, mixed with alcohol. This resulted in him knocking on the door of a hotel room that was not his, entering this room and spending time with the female occupant.

The investigation by the integrity unit appointed by the global board found that although all parts of the complaint were unable to be sustained, important elements of the complaint were sustained and the conduct was of serious concern. Ultimately, the board found that Brian had breached the Hillsong Pastor's Code of Conduct.
Both Houston and the woman in question denied that sexual activity took placed. At this point, Hillsong saying what it is. However, even if the whole thing with his father wasn't going down, what he did in
Following that investigation, Pastor Brian agreed to take specific action including stepping down from leadership for a period. However unfortunately he failed to take all of the agreed steps which resulted in further action being taken by the board in late 2021. Pastor Brian remains on a period of leave.
Here is where the timeline gets fuzzy for us.
He took a bunch of pills and booze and went into the hotel room in 2019. An investigation of indeterminable length occurred, and then Houston said he would step down from leadership, which never happened. He also did not take other steps. And so the rest of 2019 passed, then all of 2020, and then all of 2021, and then only stepped down a month ago. They do not say what further actions were taken by the board in 2021, with our guess would be forcing Brian Houston to steps down from 18 of 19 Hillsong Entities he oversaw. At the time this was framed as his decision, in order to concentrate on his court case, but perhaps this was instigated by the board, who has done a wretched job of holding him accountable for the actions of 2019, if it's taken then years to actually do something about it.

For Houston, so far he has not been terminated, but will likely will remain on a leave of absence to deal with his court case, where it is all but certain, supposing he is not imprisoned for concealing his father's sexual abuse of a minor, that he will retake the helm once more.