Russell Moore Begins New Podcast Series Where he Lets his Critics Confront Him, But Only Not Really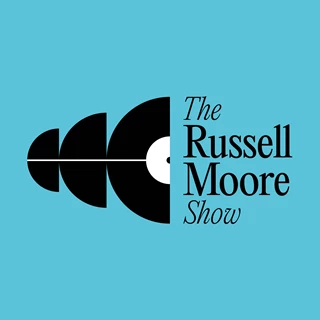 Russell Moore, the Southern Baptist Conventions' most famous tick that attached itself vigorously to its underbelly, sucked out its blood and then gave it a nasty case of Theological Lyme Disease for their trouble, has announced that he's starting a new podcast series as part of his Russell Moore Show.

Moore reveals that he's inviting guests that disagree with him on issues big or small, so that he may learn from them, restricting his ability to argue or debate, but only asks questions.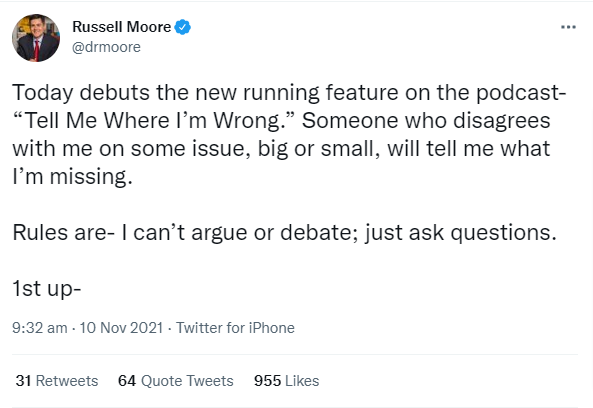 First up is Shane Clairborne, the progressive pacifist to talk about war and capital punishment, with others to follow. His friend Tish Harrison Warren is apparently next up on the list.

While this is certainly an interesting concept, don't for a second think that Moore will have on anyone that will genuinely challenge him on half the garbage he's pulled over the years, or some of his baser perspectives and actions. The beauty of this is that he doesn't even have to defend his view, but can simply let others share theirs.

For this reason, this will be a long line of friendlies that he exchanges pleasantries within a safe environment, and not the brave venture into the lion's den this is being heralded as.