'Christian' Hip Hop Artist Hopes Derek Chauvin gets Raped in Prison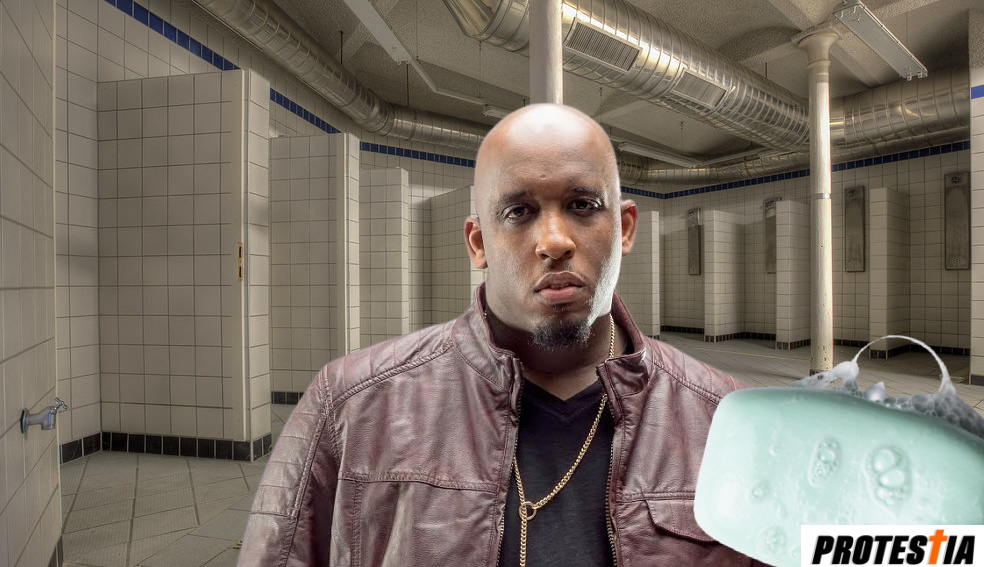 A 'Christian' Hip Hop artist (CHH) has shared with the world how he hopes that convicted killer Derek Chauvin gets raped in prison – a take he then tried to distance himself from after receiving blowback from his fans.

Derek Minor, an artist and producer who has been a mainstay of the Christian Hip-Hop scene for a decade, was previously signed to Lecrae's Reach Records. While no longer there as an independent artist, he still collaborates with members of Reach Records on a regular basis.

In fact. Minor was featured on a recent Reach Records 116 Clique release just a few months ago, joining Lecrae on the album Sin Vergüenza. This makes sense, as they share similar levels of wokeness and abandonment of biblical fidelity.

Of course, "don't drop the soap" is a clear and incontrovertible reference to the notion that if someone in prison drops their bar of soap while they take a shower, when they go to pick it up it will expose them to be anally raped, with the perpetrator having convenient access to their orifices.

When pressed by his fans on why he would advocate for this – with sexual assault in prison being a very real, very terrifying prospect for anyone unfortunate enough to go – he backtracked, claiming to be meaning just the opposite.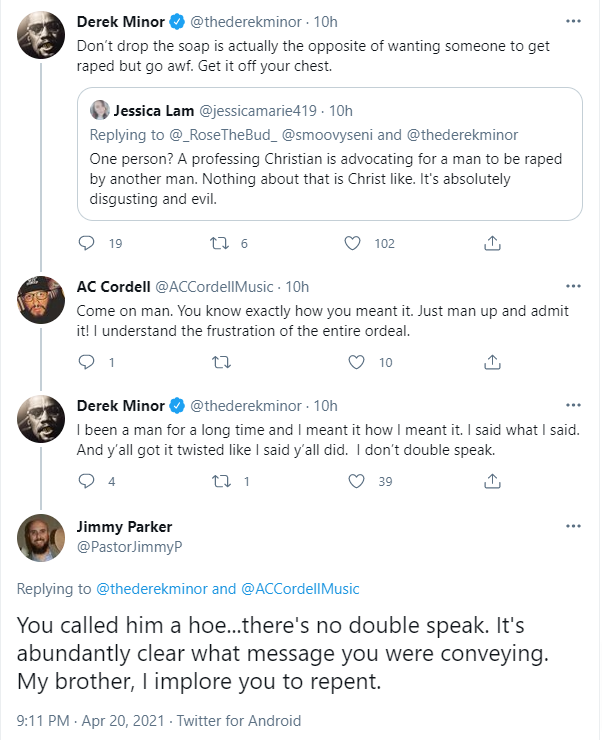 He did doublespeak.

In response to calling Chauvin a "hoe," Minor was likewise unrepentant.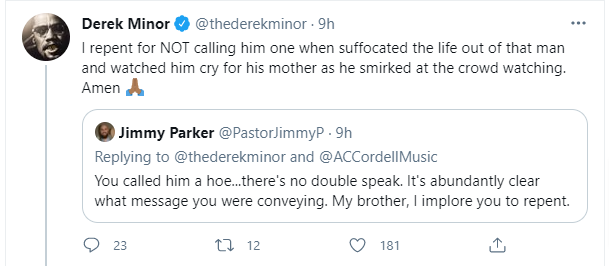 In a post hours later, Minor lamented the death of Makiyah Bryant, saying, "Black people don't even get an hour to mourn. She was 15."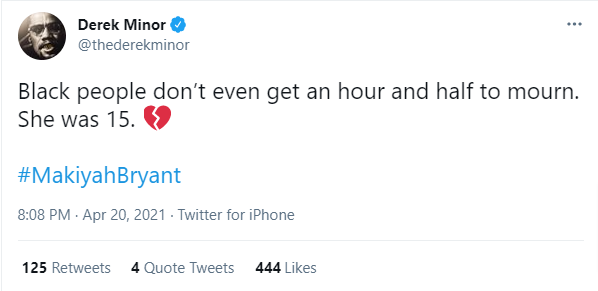 He likens her situation to the death of George Floyd, leading us to wonder whether he likewise "doesn't want" the officer involved to be imprisoned where he might "drop the soap." Thankfully there is clear body camera footage showing Mikiyah with a knife in her hand about to stab another teenager, getting shot because of it. That likely will not matter to Minor and other activists, who see everything through the prism of racism to the point of making evidence and logic irrelevant.
Sadly, these kinds of attitudes are nothing new within the Christian Hip-Hop community, who have by and charge succumbed to the rhetoric of Black Lives Matter and where the winds of strange doctrine and progressive ideologies are running unchecked, burning through artist after artist with no respite in sight.

Minor is just further proof of that.