Churches Revolt as UK Mulls Requiring 'Vaccine Passports' In Order to Attend Church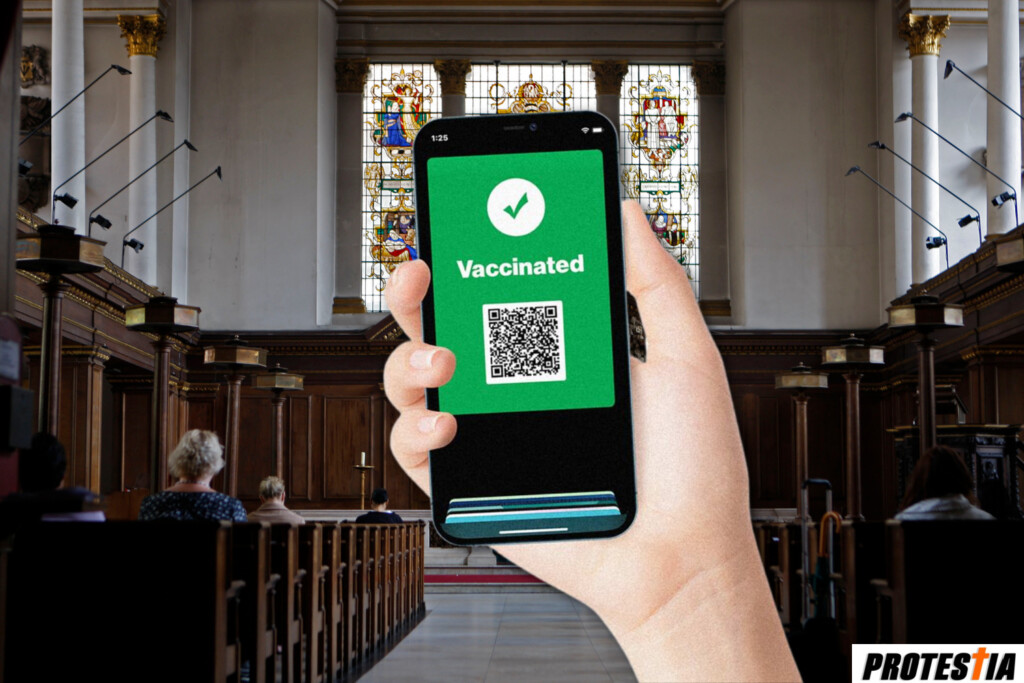 Church leaders are in revolt across the United Kingdom, with several petitions and "open letters" being sent to Prime Minister Boris Johnson in light of the news that his government is considering a proposal that would institute "vaccine passports" and "COVID-status certificates" across the country and make it mandatory to attend certain events and venues, including church services.

CARE UK (Christian Action Research & Education) has been very vocal throughout the whole affair, having written to the Prime Minister and explaining that:
The imposition of vaccine certificates on churches would be most unwelcome and would represent a fundamental undermining of basic freedoms. The idea that access to a church should require some special certification is antithetical to the very nature of the church as a place of refuge for the most vulnerable in our society.
Likewise, 1250 pastors signed on to this one, which bluntly reads:
As Christian leaders, we wish to state that we envisage no circumstances in which we could close our doors to those who do not have a vaccine passport, negative test certificate, or any other "proof of health".

For the Church of Jesus Christ to shut out those deemed by the state to be social undesirables would be anathema to us and a denial of the truth of the Gospel. The message we preach is given by God for all people and consists in nothing other than the free gift of grace offered in Christ Jesus, with the universal call to repentance and faith in him.

To deny people entry to hear this life-giving message and to receive this life-giving ministry would be a fundamental betrayal of Christ and the Gospel. Sincere Christian churches and organizations could not do this, and as Christian leaders, we would be compelled to resist any such Act of Parliament vigorously.
The letter, written by a collection of church leaders across multiple denominations, also calls it a "scheme" that:
"has the potential to bring about the end of liberal democracy as we know it and to create a surveillance state in which the government uses technology to control certain aspects of citizens' lives."