Biden Appoints Transgendered Man and LGBTQ Activist to High Office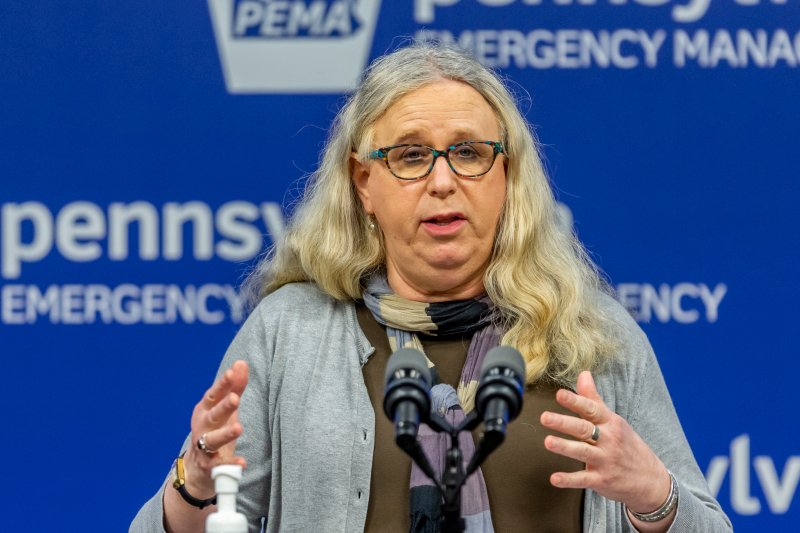 President Biden (shudder) has appointed Dr. "Rachel" Levine to the position of Assistant Secretary of Health, (ASH) leaving him set up to become the first openly transgender federal official to be confirmed by the U.S. Senate.

The ASH is the primary advisor for the United States Secretary of Health and Human Services and oversees anything to do with the nation's public health, and is expected to bring his advocacy of LGBTQ issues to the nation's forefront.

"Rachel," whose real name is Richard, was previously the Pennsylvania health secretary, where he was nominated by Democratic Governor Tom Wolf in 2017 and confirmed by the Republican-majority Pennsylvania Senate. In his current role, he has become the public face of the state for anything to do with coronavirus-related policies.

In a press release, Biden announced:
Dr. Rachel Levine will bring the steady leadership and essential expertise we need to get people through this pandemic — no matter their zip code, race, religion, sexual orientation, gender identity, or disability — and meet the public health needs of our country in this critical moment and beyond. She is a historic and deeply qualified choice to help lead our administration's health efforts.
Lavine transitioned in 2011 at the age of 53 and divorced his wife in 2013. He has two children.

According to QNotes,
She also uses her platform to address LGBT issues, including transgender care. She spearheaded an LGBT workgroup for the governor's office that creates programs to ensure fairness and inclusivity in health care, insurance, and other areas. She serves on the board of Equality Pennsylvania, an LGBT organization that lobbies for equal rights.
Lavine has earned the ire of many conservatives over his advocacy of harsh shutdown measures, particularly with overseeing the lengthy and extended crippling closing of "non-essential" businesses and suing businesses owners who refuse to close, resulting in mass defiance from small businesses.