J.D. Greear Statement Response Lauds Critical Race Theory, Affirmative Action in SBC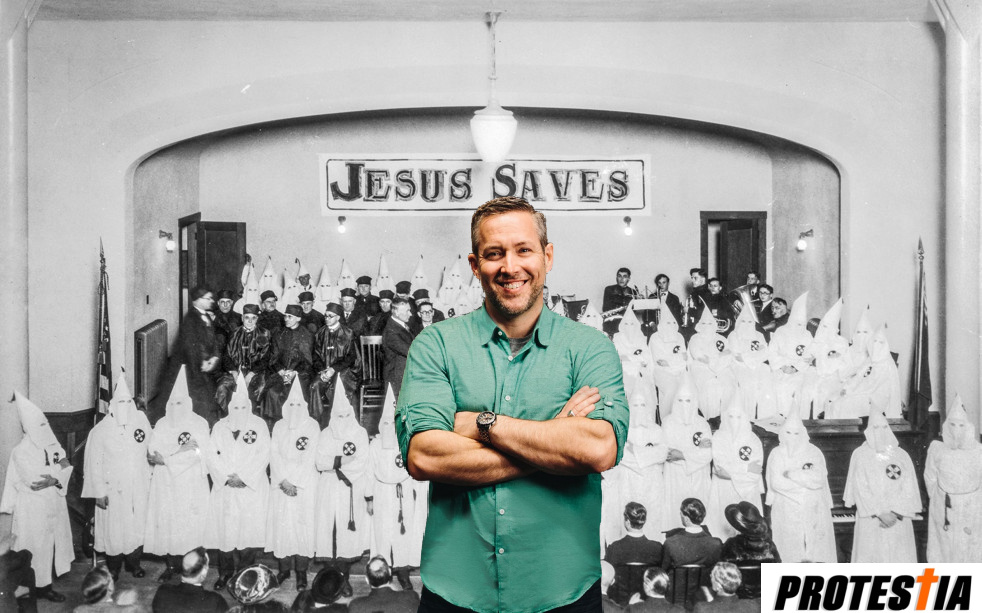 Southern Baptist president J.D Greear has offered up a response to the progressive resolution JUSTICE, REPENTANCE, AND THE SBC. The only thing you really need to know about it is that the original signatories were Rev. David Bumgardner- that young pastor-wannabe kid who voted for Biden, and Dwight McKissic, a notorious liberal who should have been kicked out of the SBC 20 year ago. The statement offers no resolutions, no arguments, no solutions, and no definition of terms. It is useless and vague, but that's probably the point.

The whole resolution can be boiled down to these two paragraphs:
Many people deny the existence of systemic injustice (and systemic racism) as a reality. Many who recognize systemic injustices are labeled as "Marxists," "Liberals," and "Critical Race Theorists," even though they are theologically orthodox and believe in the total sufficiency of Scripture…

Further, we stand firmly in opposition to any movement in the SBC that seeks to distract from racial reconciliation through the gospel and that denies the reality of systemic injustice. To deny systemic injustice would be to ignore the effects that sin has on both individuals, societies, and institutions.
Naturally, JD Greear, who might as well have been chugging thirty red bulls a day and dancing in the CRT Klubs all night for how woke he's become, has some thoughts on the matter. They're about what you'd expect from someone who never saw a police interaction between white police and a black person that he didn't pronounce to be racist, and who has essentially become the "Al Sharpton for Evangelicals."

Greear has three main takeaways:

1. Slavery of the 19th century has left a "long trail of destruction" that is "corrupting our institutions and subtly shaping our perspectives." He further writes "Wherever we find damage caused by the legacy of sin, we must be committed to pursuing healing and restoration."

This is to say, no matter how many times you repent of it, it won't go away. Racism and white supremacy is alive and well in the SBC and is pervasive. It's what prompted Beth Moore to say that "White Supremacy has held tight in much of the church for so long because the racists outlasted the anti-racists." Everything is stained by the legacy of sin, and that trail of destruction manifests right now. There is never any escaping it. Think of it as the SBC's shadow- it's always there casting shade over every interaction between the races.
2. Far from condemning Critical Race Theory, he suggests that it isn't that bad, and that "there are often things we can learn from questions raised and observations made." He says that we shouldn't resist those who are looking into the benefits of CRT or " default to labeling believers who parse certain questions differently as "Marxist" or "racist."

Ie. CRT is a useful tool, and you're being "uncharitable, sinful, and intellectually lazy" if you name names and label proponents of it to be theologically suspect and question why they are so bent on protecting the use of it.

3. Greear believes the SBC needs more "affirmative action" and has been personally accomplishing this by rounding up the black folk and promoting them based on the color of their skin. He says: "Our leadership should reflect the diversity of our communities and proclaim the diversity of Christ's coming kingdom (Acts 13:1–2; Revelation 7:9). To that end, I have aggressively sought to appoint people of color into trustee spots and other positions of influence."

If you're white and equally as qualified, tough luck. You're free to dolezol yourself up a little to get that edge for the next appointment, but so long as your melanin count is a little low, J.D Greear will be passing over you.

All in all, his statement is what you'd expect from a racist-baiting marxist. About as clear as mud and twice as convincing.