Joel Osteen Sends Out Shocking Tweet, Then Preaches Heretical 'Super Bloom' Sermon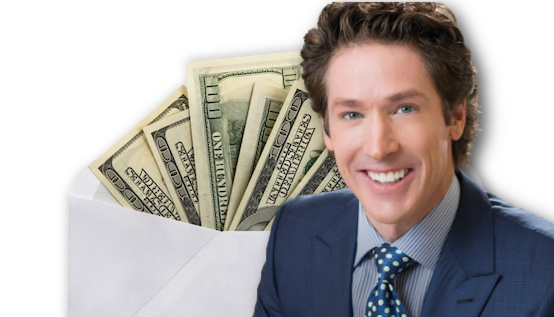 Days ago, Joel Osteen gave Twitter users the shock of their lives. Rather than an endless stream of mushy prosperity milk and demonic drivel emanating from Smiley One himself, a lone missive contained words that have rarely appeared over the last decade on Houston's timeline, including "Jesus," "sins," and "blood of the lamb."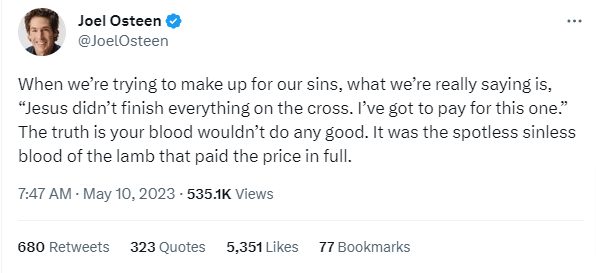 Clearly, some poor intern is getting fired over this.

Osteen getting even close to a good news gospel message stirred up confusion and consternation for anyone with even a passing knowledge of his exegetical crimes.

Thankfully, the fever dream quickly broke, and Osteen was up to his usual tricks, preaching a sermon titled "Your super bloom season" that hit all the high notes of the arch-heretic's high-treason theology, tweeting out snippets that were back on brand.

In his sermon, Osteen repeatedly asserts that God desires you to be healthy and wealthy and that all you have to endure is the 'excessive rains' of temporary hardships and disappointments. If you do and stay positive, God will give you that dream job, major promotion, new house, mysterious checks in the mail, cancer healing, and a sweet, sweet bump to your bank account. Have a listen.
---