Tim Ross Story of 'Corrupt Bishops Bribing Pastors with Sex' Shows Why He's Part of the Problem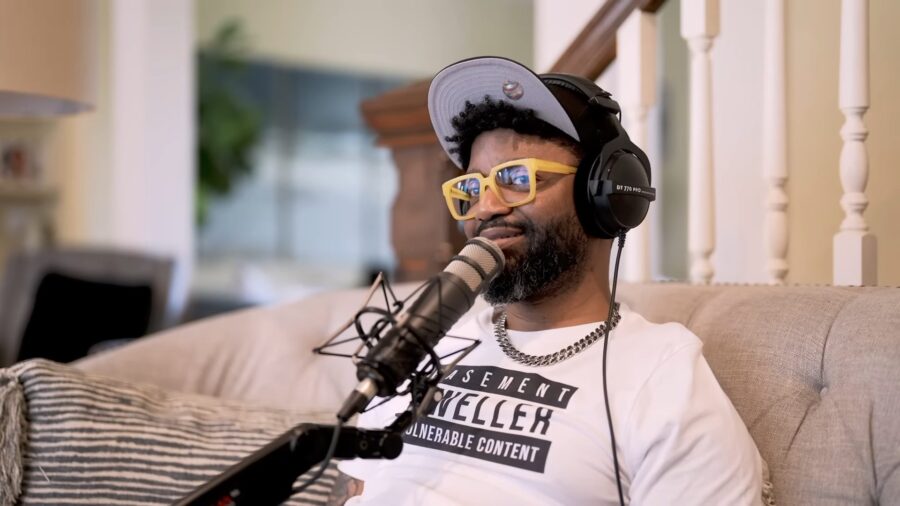 On a recent podcast, megachurch pastor and current church-growth guru Tim Ross regaled his guest with a story involving a Bishop of a denomination engaging in widespread corruption and sexual sin, trafficking it throughout the denomination for years. Shockingly, Ross points out that he's not naming names and won't even say which denomination it's in, even though "you can't go up in this denomination unless (the leaders) got something on you."
Speaking with Jackie Hill Perry, Ross tells a story of a rising star young preacher who goes to speak at a Christian conference. There, one of the women in the hospitality crew accompanies him to the hotel room where she flashes her breasts and offers to have sex with him. He declines and then informs the Bishop, who tells him: "It looks like you failed the test, son… do you honestly think that you're gonna go anywhere within this movement, and we don't have no dirt on you?"
Why not tell us the denomination? Why not expose the things of darkness? We ran a poll earlier in the month about this very situation and the numbers weren't even close. If the whole denomination is this corrupt, why not say who they are and prevent it from happening to other people?
Ross's story is reminiscent of when Karen Swallow Prior revealed that several sexual predators were kept employed at Liberty University, but she refused to name them- giving them cover and the freedom to continue their predations.

Make no mistake, this sort of silence and reticence is an act of hatred against his neighbors. How sad that we've come to expect it.
---
Background Information:
Despite Ross gaining fame as the pastor of Embassy City Church from 2015 to 2022 (and who we recently covered after he claimed it shouldn't be considered "cheating" on one's spouse to engage in sexual dancing and being twerked on by a stranger), he got his start at T.D. Jakes' The Potter's House, where he claims he was led to attend by the Holy Spirit many years ago.
Ross spent nearly 14 years alongside Jakes, first as a youth evangelist, then the last four years as the young adult pastor, before leaving in 2010.
Because he later went on to grow his church to megachurch status in just a few short years, Ross has been working on building his church consultant ministry. He now works full-time as a Global Christian Advisor, where he "partners with key influential ministries to help them through speaking, staff development, and direct pastoral consulting to create a safe haven and provide support for pastors and church leaders." Some of his clients include Embassy City Church; Transformation Church in Tulsa, Oklahoma; (Where he is the oversight pastor) Shoreline City Church in Dallas, Texas; Seeds of Greatness Church in Wilmington, Delaware, and Gateway Church in Southlake, Texas.