Hillsong Leader Expenses $40,086.05 in ONE MONTH (One Meal Was $6156.64)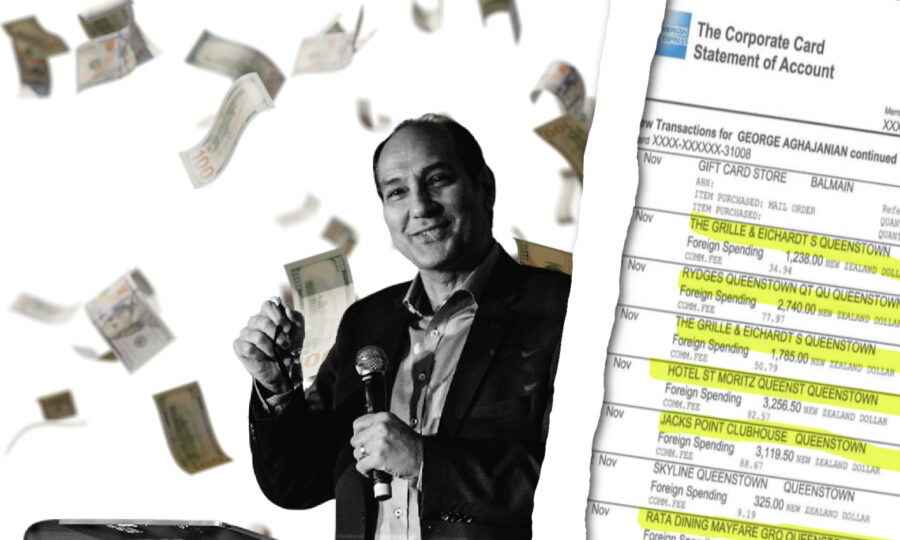 George Aghajanian is the General Manager and Director of Hillsong Church and was a board member from 2016-2021. As their General Manager, he's responsible for Hillsong's administrative, governance, and operations affairs.
He also expensed the church $40,086.05 in a single month, nearly all on hotels and food.
According to released documents from the Hillsong trove, senior leaders within Hillsong had personal, corporate church credit cards that they regularly used to buy luxury goods on the church's dime, which were paid by the congregant's tithes and offerings. These expenditures were separate from their salaries, where most senior leaders at Hillsong made well over six figures (some making nearly $2,000,000 a year.)
Per their internal policy, church corporate cards could "only be used for work/ ministry-related expenses properly incurred in the performance of your duties" and holders should ask themselves:
Am I spending this money with the same care that I would show if I was spending my own money? Am I being mindful to steward the church's money? Is the expense really needed?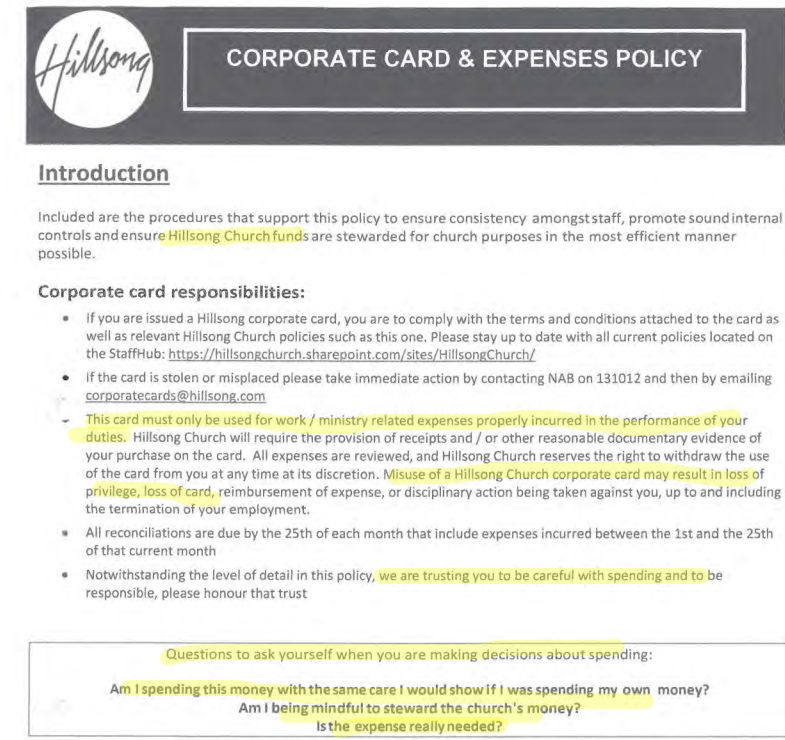 They never did.
May 2019 started out pretty quiet. Aghajanian spent a mere 300$ at Peterson House Hunter Valley Wineries, and then nothing for a while. At the end of the month, he spent $3,984.13 for one night at the Carneros resort and then an eye-watering $8,060.65 at La Toque restaurant. The next day, he dropped $492.67 at a steakhouse in New York City, expensing to Hillsong congregants $13,129.47 for the whole month.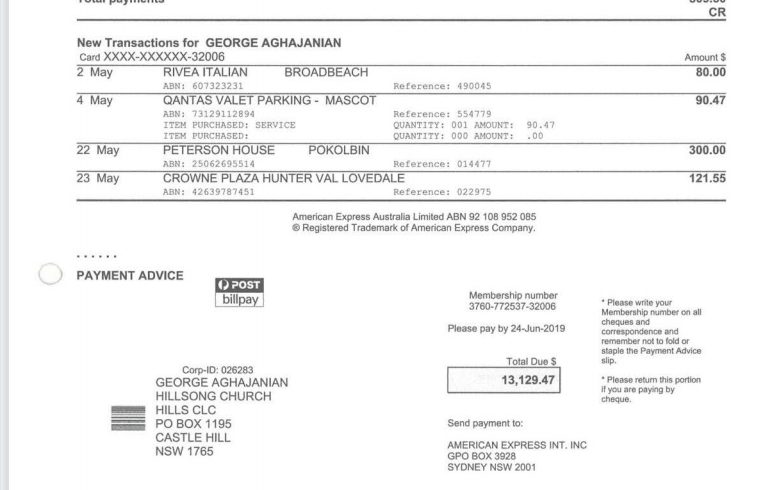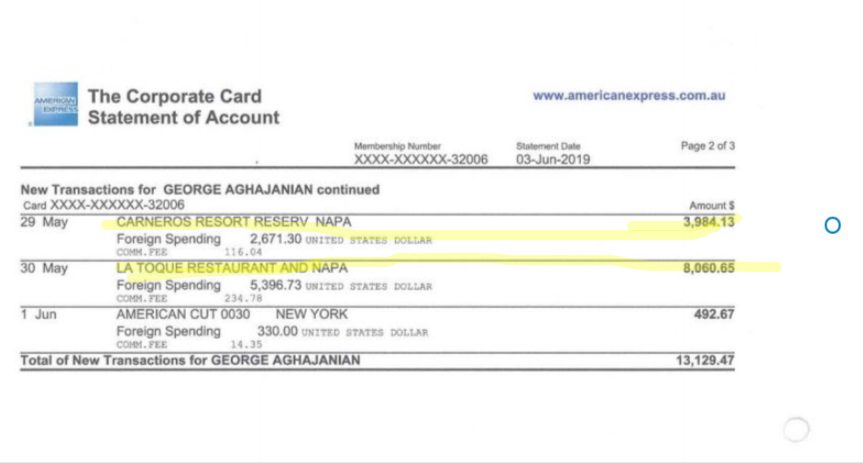 Unlike the previous month, June started with a bang. Aghajanian spent $6165.64 at the Bouchon Bistro in Yountville, which is known for its wine selection. He also spent the night at the Soho Grand Hotel, charging congregants $2079.97 for that good night's sleep.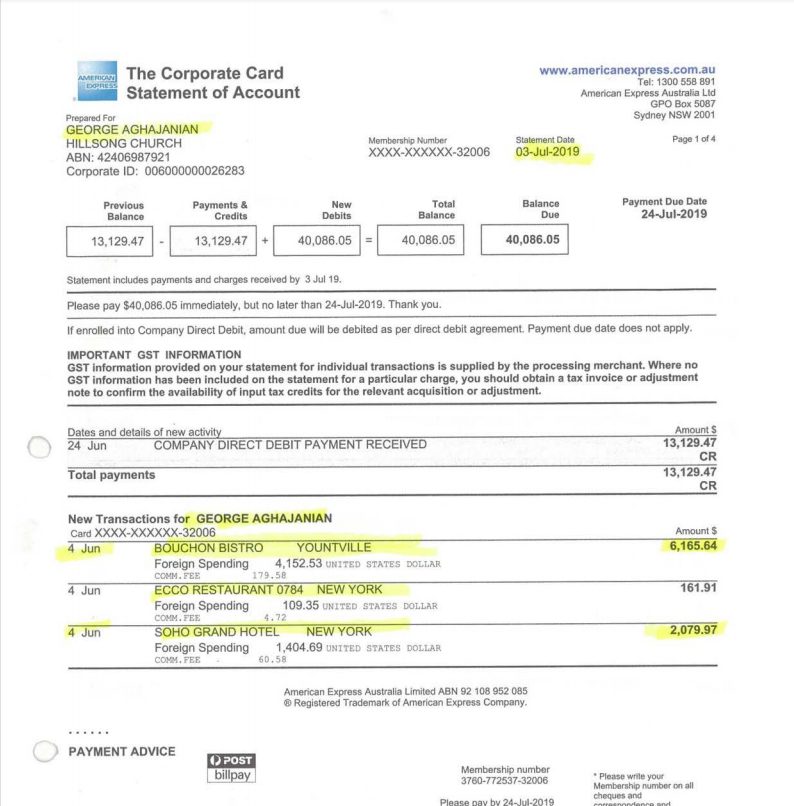 Add a couple more nights at the Soho Grand Hotel, $2,809.75 and $3066.04, respectively, a $277,52 meal at Two Hands restaurant, and another $1,225.08 to stay at the Ritz Carlton. Finally, he spent a blistering $22,662 at the Hotel Archur in Napa.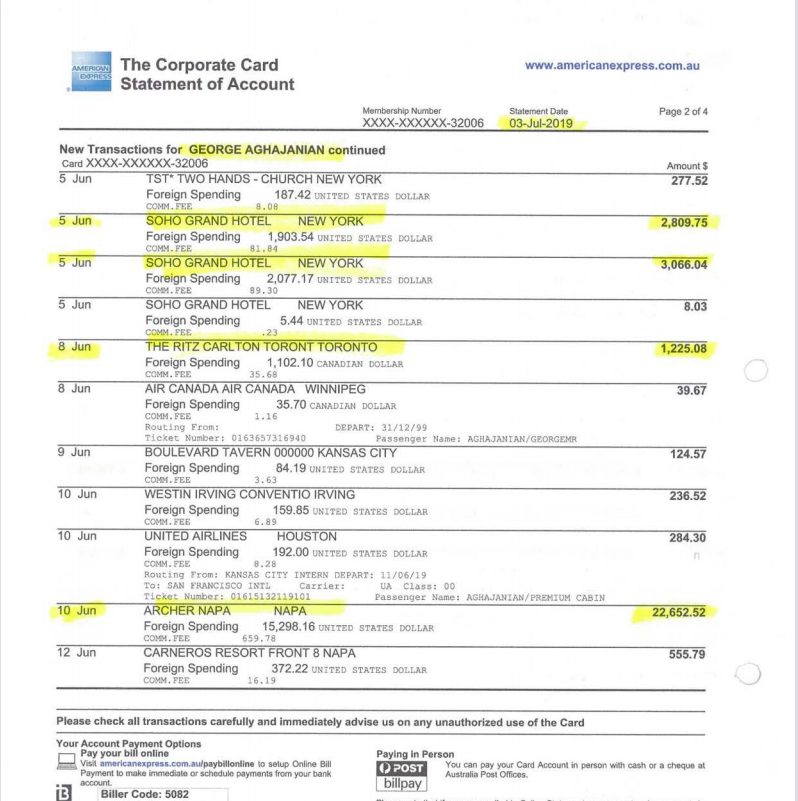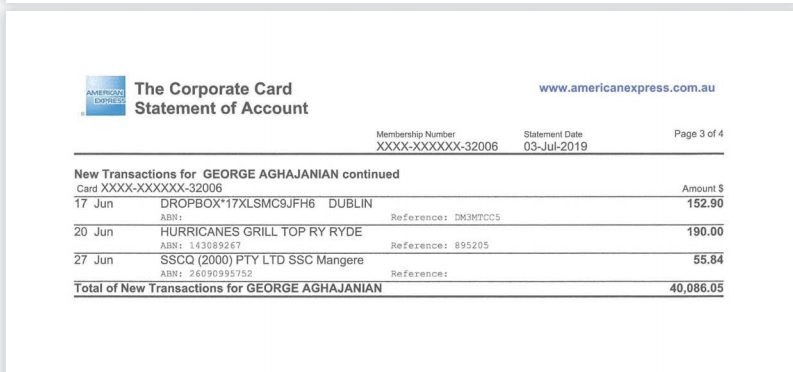 In total, he expensed $40,086.05$ for that single month in 2019
The last month to look at is November 2018. Aghajanian spent $883.53 for a night at Capri by Fraser Hotel in Berlin, and $443.73 for a meal at the Barceloneta.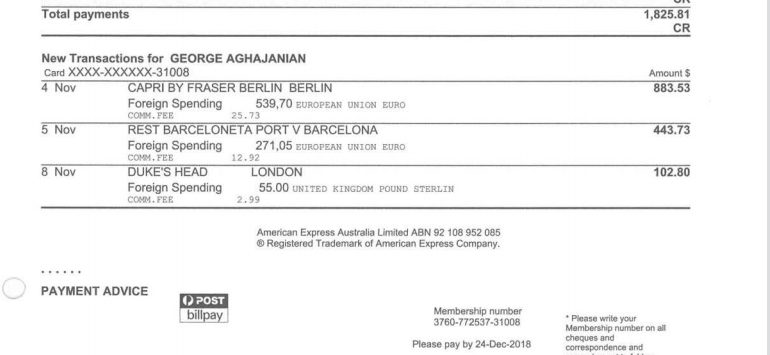 Then Aghajanian went wild. He spent $2,808.53 on gift cards and $1,199.74 on food at The Grille. The next day he paid $2,676.90 for a night at the luxurious Rydges Lakeland Resort in Queenstown and another $1743.89 at The Grille.
Leaving Rydes, Rydges Resort, Aghajanian tried out the Hotel St. Moritz in Queenstown, spending $3178.07, then had a meal at Jack Point Clubhouse for $3,044.37. Finally he expensed another $3679.08 at the Rata Restaurant and $1818.36 at the Sofitel Queenstown Hotel and Spa.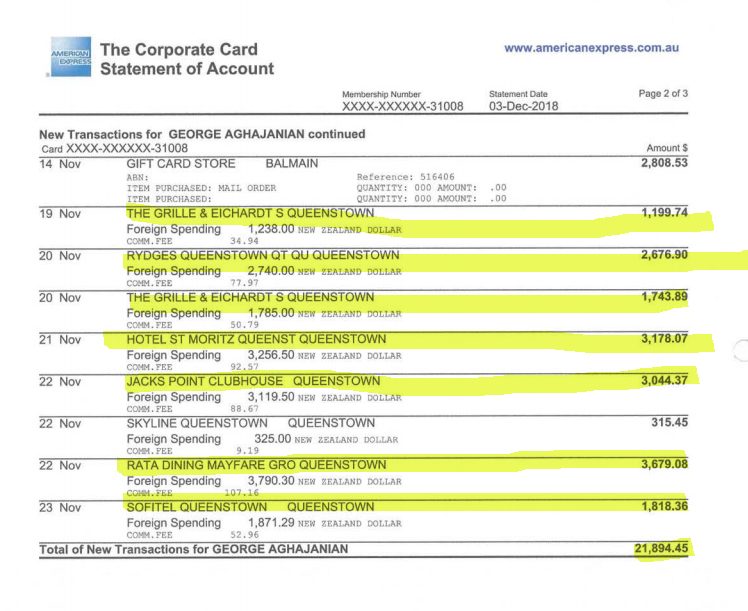 That's only three months. Extrapolate that to the decades Aghajanian was at Hillsong, then extrapolate that to the dozen other long-time leaders with personal charge cards.

For example, four years earlier, he spent $80,035.15 in September of 2015. Among his bigger ticket items, he spent $8,372.90 to stay at Trump Hotel in New York, and took a $13,674.38 flight to Paris .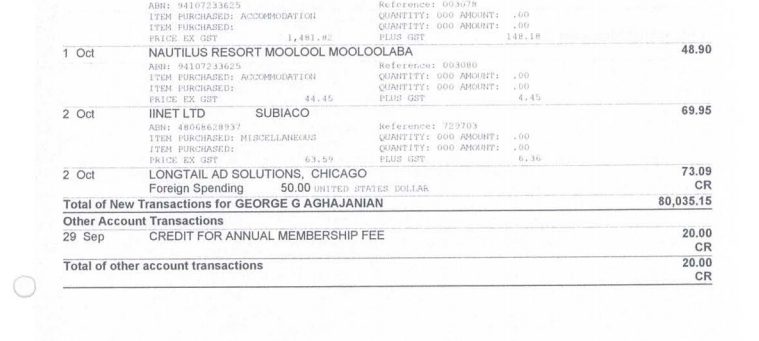 In early 2021, after Carl Lentz and the gang at Hillsong NY imploded, then Global Senior Pastor Brian Houston was indignant at the mere accusation that there was financial impropriety happening at the church, writing a letter to members to rebut these claims:
I am writing to you today because of several stories circulating online alleging a serious abuse of trust — the misuse of church funds by Hillsong Church employees…

We are particularly grieved that, in many cases, inaccurate accounts in these stories have been reported as if they are true. Hillsong Church strongly refutes that our culture casually allows for such gross misuse of church funds. In fact, these stories are especially troubling since Hillsong has a record of excellence in financial accountability globally and an unwavering commitment to financial integrity…
Hillsong has been lying for a long time, and they deserve nothing less than to be utterly and completely destroyed.