Revoice President says Being Pro-Life Means Being Pro-Trans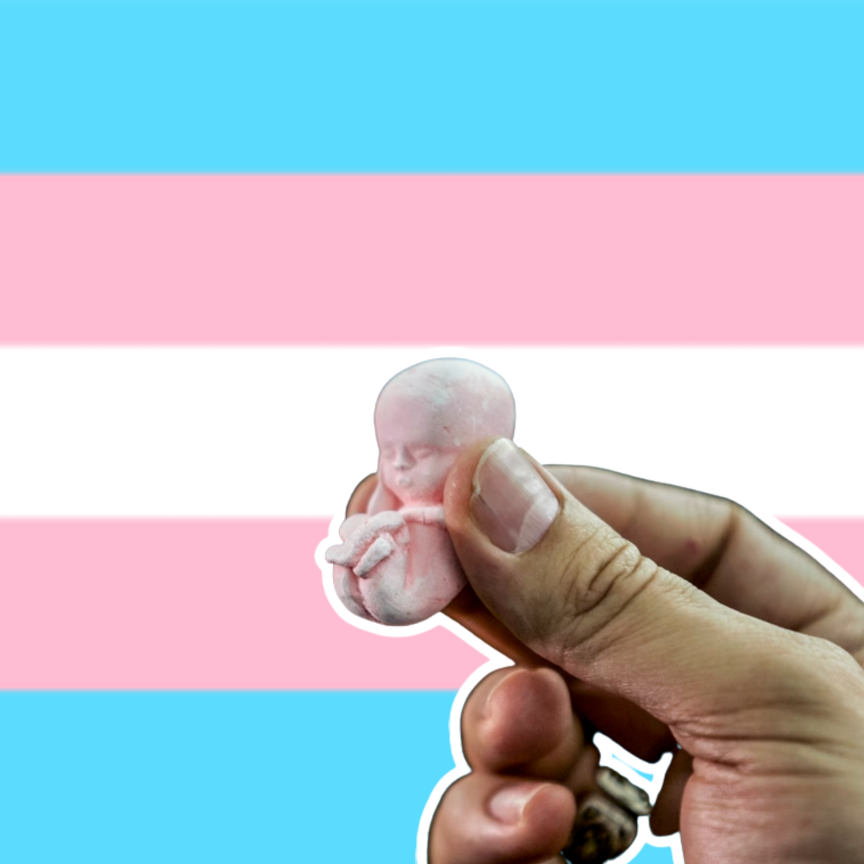 Nate Collins is the founder and president of the widely-condemned-by-conservatives Revoice Conference. Coming out of the PCA, these are the ones who had a talk called "Queer Theory and The Treasures of Queer Culture and Queer Literature" and "What queer treasure, honor, and glory will be brought into the New Jerusalem at the end of time?" For last year's conference, they had a Roman Catholic Lesbian who Praised an X-Rated Gay BDSM Film
Collins describes himself as a "gay man in a mixed-orientation marriage," did his dissertation at Al Mohler's SBTS, arguing that "virgin" is a third gender in the scriptures, has a knack for liking gay art, and made grotesquely unbiblical statements in Christianity Today.

In response to Michael Bird's equally comical and ludicrous claim that being "pro-life" means advocating for gun control and standing up to both Planned Parenthood AND the National Rifle Association (NRA), Collins chimes in that being pro-life also means "honoring the human dignity of trans lives."
These people.

That's not to say that we should not be kind, polite, and even pity these individuals, but that has nothing to do with being 'pro-life.' In 2020 we were told that being 'pro-life' meant shutting down all our churches and later only allowing congregants in who were vaccinated or who wore masks. Then last year we were told that being 'pro-life' meant allowing teachers to indoctrinate our kids with whatever wonky lesson plan they had- to trust them implicitly because being pro-life meant being pro-CRT.

Now in 2022, being 'pro-life' means giving up our 2nd amendment rights and honoring the acts of those who would chemically castrate themselves, cut off healthy breasts, crossdress, or use the miracle of science to create some creepy approximation of the opposite sex's sex organs and mount them onto and into themselves.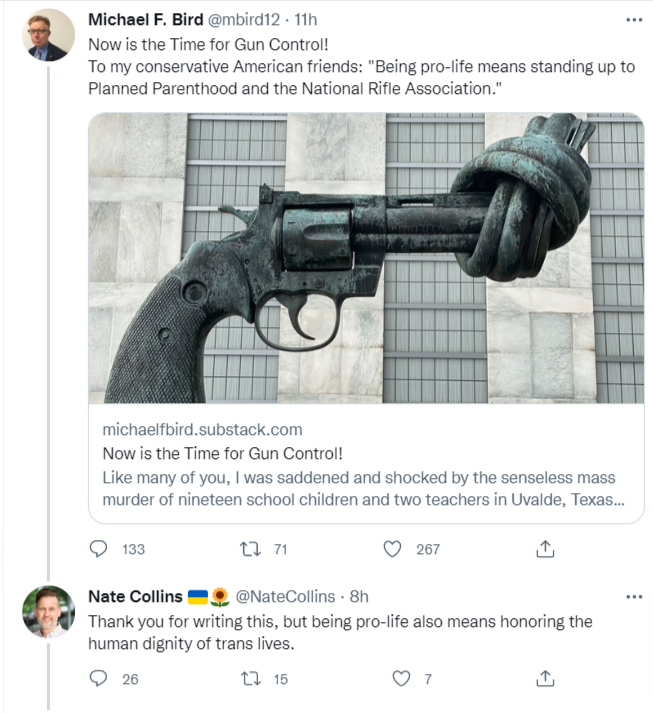 It's not the final step, however. That was captured by @wokepreachertv, who found this clip saying being truly pro-life means being pro-choice.
At the rate so many evangelical leaders and thinkers are downgrading, we won't be surprised if they're saving this for 2023.