A Brief Correction About Some Bad Information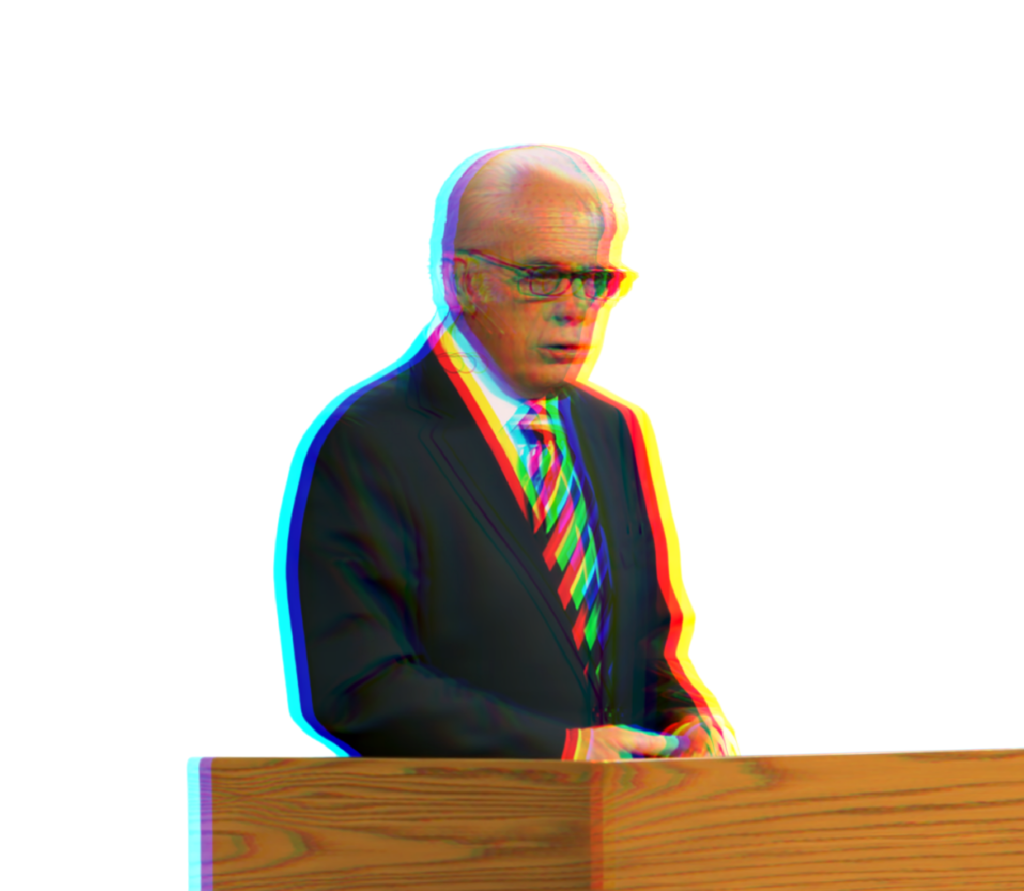 Yesterday we published an article titled 'Brace Yourselves. We're Taking a Shot at John MacArthur, where we said the following in full:
This fall, Grace Community Church will be hosting the Puritan Conference from October 5th-7th. According to the event's website, the purpose is to explore "the rich legacy of our Puritan heritage." That's all well and good. What's not is the fact that among the listed speakers, one name stands out above all others: Ligon Duncan.

Dr. J. Ligon Dunan III, is the Chancellor and CEO of Reformed Theological Seminary who has been drifting in a big way for years. He took a pot shot at John MacArthur for telling Beth Moore to 'go home' a few years ago, partnered with gay priests at conference events, had a CRT syllabus at his University, and famously lamented that his black friends have a really good reason not to trust him: because he was a white man, drinking the bitter lies of the burgeoning progressive movement. Ligon Duncan is not someone to be trusted. For crying out loud, Duncan even recommended gay Anglican priest Sam Alberry's book- a man who is a promoter of gay touching and cuddling as long as there's no sex involved.

Just a few days ago, Justin Peters, while speaking at the Truth Matters conference- another event held by and hosted by John MacArthur and GCC, gave us a flash of his spine of steel while discussing many of these problems with Duncan.
However, this is hardly new and the purpose of this article isn't necessarily to rehash what has been covered ad nauseam. Rather, it's about shining the spotlight on Pastor John MacArthur and the men at Grace Community Church who are hosting the conference

After signing and promoting the Dallas Statement, MacArthur turned around and not only invited the woke trio of Al Mohler, Mark Dever, and Ligon Duncan to speak, but platformed them on stage. The Q&A was an absolute debacle, although thanks to Phil Johnson those men were at least put on the spot to squirm and sweat.

The Dallas Statement was supposed to be a line in the sand, as important as The Chicago Statement on Biblical Inerrancy, or at least, that's what many believers concluded. However, it turned out to be an irrelevant blip in history, hardly worth noting. It's long dead. Not only is it dead, but in the words of JD Hall, "The Dallas Statement is dead and John MacArthur killed It."

The statement became meaningless when those that were involved in the signing continued to promote the very people it was designed to warn against. Without teeth, what protection from dangerous teachings did it have to offer the church? t

Pastor MacArthur has warned about the dangers of Social Justice for years. He's preached (rightly so) the importance of separation from the world and its cultural influences. He's as fine of a pastor as you can find; a true and faithful preacher of the Gospel. Take every accolade you find and wrap a gold collar around his neck: he deserves it all.

But why is history repeating itself? MacArthur once said in regards to Duncan, Mohler, and Dever, "I'll fight error, but I won't fight my friends." That's pretty difficult when his friends are the ones promoting error. It is difficult when Ligon Duncan is being given a platform of influence over anyone that participates in this conference- both in-person and online. It's difficult when it's at Grace Community Church, tacitly implying that MacArthur is giving his stamp of approval to this prominent figure as someone who must be solid because of how closely he and the elders guard the pulpit.

The church has been battered by progressivism and ravaged by Critical Race Theory, along with all the deviltry that comes with it. It is an ever-present threat, becoming more and more entrenched as it swallows congregations whole. Men like Duncan who were once esteemed as unbending giants are revealed to have saplings for spines and a previously unknown love for nuance and whimsy, intersectionality and standpoint theory, and a damned-if-I-do dive into pure and abject faithlessness.

We've only ever pushed back on MacArthur for two things; inviting the trio of Mohler, Duncan, and Dever to his church at the height of the social justice skirmish- thereby putting the lie to the Dallas Statement- and closing Grace Community Church for half the year during the pandemic.

We're sad to say we've added a third.
In our article, where the rebuke was pretty mild and the shot a middling jab, we saw that the conference was taking place at Grace Community Church, and heard Joel Beeke from Puritan Reformed Seminary saying in a promo video: "we at Puritan Reformed (Seminary) and Reformation Heritage Books are combining efforts with John MacArthur in Los Angeles to put on this wonderful puritan conference at the great facilities that MacArthur offers in his church."

We assumed that this conference was being put on by GCC in the same way that Shepherd's conference is, where they choose the conference theme and have full discretion to select the speakers, leading us to be vexed that Duncan was invited and seeing in the invite a repeat of 2019. Why invite this guy again?! We esteem MacArthur incredibly high, but even he is not perfect and this sort of error is not outside the realm of things we could see him doing- even if in his mind he may or may not have had altruistic reasons for doing so.

Erroneously surmising that these two conferences were both the brainchild of GCC, we implied that this is a case of John MacArthur again betraying the vision of the Dallas statement by knowingly inviting in a wolf.

This was wrong. Within hours of posting, we were contacted by an impeccable source with direct knowledge of the conference who informed us that this is not a repeat of the first time. They explained to us that this conference is being put on by Joel Beeke and his ministry, and GCC is simply the venue.

That this conference was being planned for years, as early as 2018 or 2019, but the pandemic forced them to postpone and now they are finally getting around to putting it on, with GCC having no input into the conference speakers and possibly no knowledge of who would be speaking when they said yes. In a sense: it's not their call to make. In this way, John MacArthur, who will be speaking, is just as much a guest speaker as fellow presenters Steve Lawson or Kevin DeYoung, rather than the one who chooses the guests.

We still don't love the fact GCC is allowing an event in their buildings that is including Duncan as a speaker, but there are a few complexities and factors in that decision, and that is a different topic for a different time, at least for these purposes.
This is a detail that makes a difference, and we own it. This is our mistake, and we sincerely apologize for passing on this bad information. We've made it available on our Correction/ Retractions page, where it will remain in perpetuity.