Alleged Abuse Victim Launches Another Lawsuit Against SBC, SBTS, Claiming They Covered it Up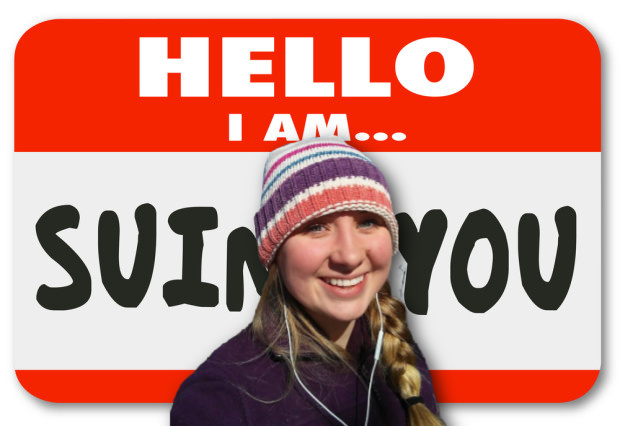 For the second time in the last year, an alleged sex abuse victim filed a lawsuit yesterday against several well-known SBC leaders and entities, claiming that they either helped cover up her abuse at the hands of her father or failed to do their due diligence as it pertained to their reporting.

Hannah-Kate Williams was the woman at the center of the Mike Stone SBC 2021 Convention controversy. She famously confronted the presidential nominee on the convention floor where they had a brief discussion that ended with Williams in tears, citing him as saying she was bad for the convention. This quickly made the rounds, Stone issued a statement of denial, but it's a reasonable bet that this had a very adverse effect on Stones' numbers and, causing him to lose against serial plagiarizer and sermon stealer Ed Litton.

Nine months ago she has filed suit against a plethora of entities and personalities, including Lifeway, the Southern Baptist Theological Seminary, Mike Stone, Rod Martin, the SBC Executive Committee, and others, alleging that they "conspired to protect the Baptist denomination from a problem of sexual abuse of minors or other vulnerable populations" by not investigating her reports, along with painting her as a liar who has no credibility.
Hannah contends that her father sexually, physically, and psychologically abused her from the ages of 5-16. She says she reported that abuse at the age of 8 to SBC church staff, but they did nothing other than telling her "I'm praying for you."

With a recent Kentucky law extending the statute of limitations for child abuse survivors to sue their abusers, as well as the SBC set to release a 300-page investigation into 20 years of sexual abuse that leaders committed or concealed, Williams is taking advantage.

This time she is suing the SBC Itself, along with a few familiar faces, including her father, Lifeway (his former employer) The SBC Executive Committee, and SEBTS, claiming that her father," a former seminary student of SBTS in Louisville, Kentucky and employee of LifeWay, engaged in unlawful, harmful, and offensive sexual conduct and physical abuse" towards her, while further alleging that "SBTS negligently failed to act to protect Ms. Williams or other children in Defendant's care after SBTS learned of the abuse from an employee."
She says that after her father starter abusing her (allegations that have not been proven in court) that the defendants collectively "engaged in a concerted effort to discredit, malign, and threaten" her as she attempted to "seek redress for her abuse, causing her extreme emotional distress." including her father holding her "underwater in the bathtub for extended periods of time to "baptize" (her) for her "sins" and then later molesting her. She says she "reported the abuse to Defendant's employer at an SBTS-run day camp: but they did not do anything about it.

Years when she was 24 (she's 27 now) she reported her Dad's alleged behavior to an elder at Southern Baptist Theological Seminary, but that "SBTS took no corrective actions, or actions internally to investigate or report to law enforcement Plaintiff's allegations of physical, sexual, and psychological abuse against Defendant."

Later, when she pushed again to have her grievances heard, she says that "Southern Baptist Convention and EC engaged in a concerted effort to undermine Plaintiff's credibility, malign her character, and threaten her through social media (YouTube, Facebook, Twitter) and at several public church-sponsored events.
She held a mini-press conference, where she and her lawyer explained their purposes in the new lawsuit.
May 20, 2022
Hannah Kate recently raised eyebrows on Twitter after she caused multiple SBC pastors of threatening her life, none of which she showed any evidence of.
One of the pastors mentioned is Kip Farrar. During the 2021 SBC convention which she attended and later burned all her allies, she wrote on Twitter that the man who helped cover up her abortion was outside the convention protesting abortion. He is a pastor at Alethia Church and released a video at the time explaining that he has been falsely accused and that she is a liar, painting a picture that is diametrically opposite hers.
Williams ultimately had her previous withdrawn without prejudice, allowing it to be refiled. During the initial lawsuit, SBYTS President Al Mohler said that they conducted an internal investigation in 2019 and could not find anyone who had any knowledge of her abuse, or took steps to conceal it, saying in a statement:
"We committed to Hannah Kate in 2019 that Southern Seminary would take all actions that were within our power to take at that time and would cooperate fully with any investigation of these charges. That commitment continues to the present."