Julie Roys Pulls Out of Own Conference After Being Accused of Spiritual Abuse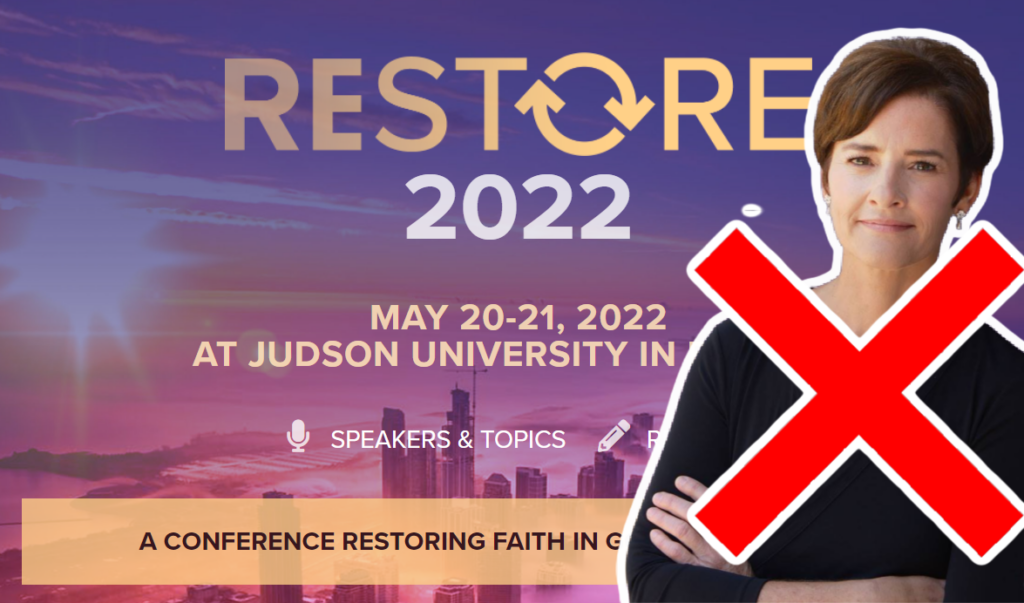 Julie Roys, fresh off having been foiled by trying to play 4D chess with the Rolex of Polemics, has announced on social media in a late-night Friday dump that she has pulled out of her own conference and will not be speaking. The Restore Conference, taking place May 20-21, "Where is God when there's abuse? Recovering from spiritual trauma. Effective victim advocacy and Choosing hope vs. despair"

This is on account of the gross and creepy spiritual abuse that Roys committed against a young teen, which Roy then deflected and had to issue multiple apologies for, and for which she is still being criticized by survivor bloggers over.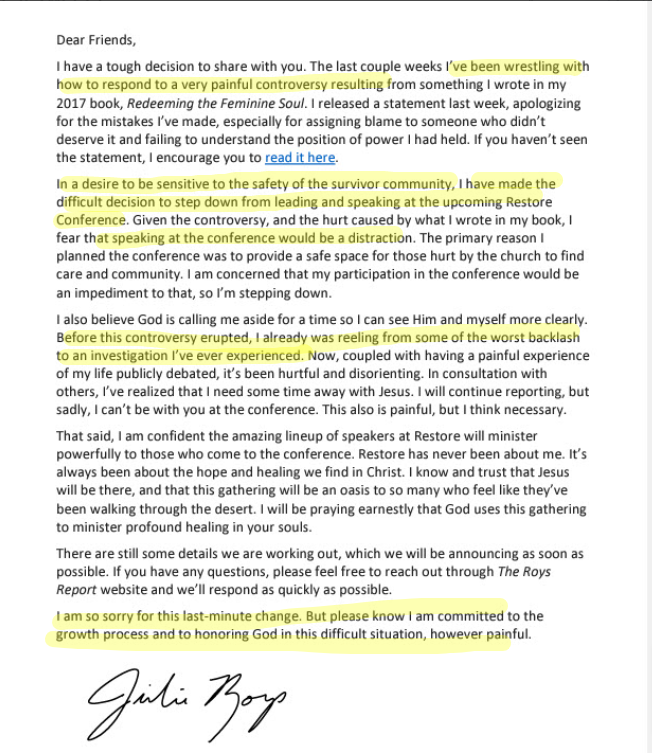 While Roys is out, there is at least one other speaker that should be joining her: Karen Swallow Prior. She is engulfed in her own controversy, after obstructing Pastor Tom Buck's efforts to get to the bottom of who has been sharing a private draft letter that discusses their collective sexual abuse that they did not want to be shared. Prior not only sent the letter to others without their permission but efforts to get her to be transparent about who sent what and where have been like pulling teeth, with Prior being extremely uncooperative.