Tim Keller Strikes Back. Softly.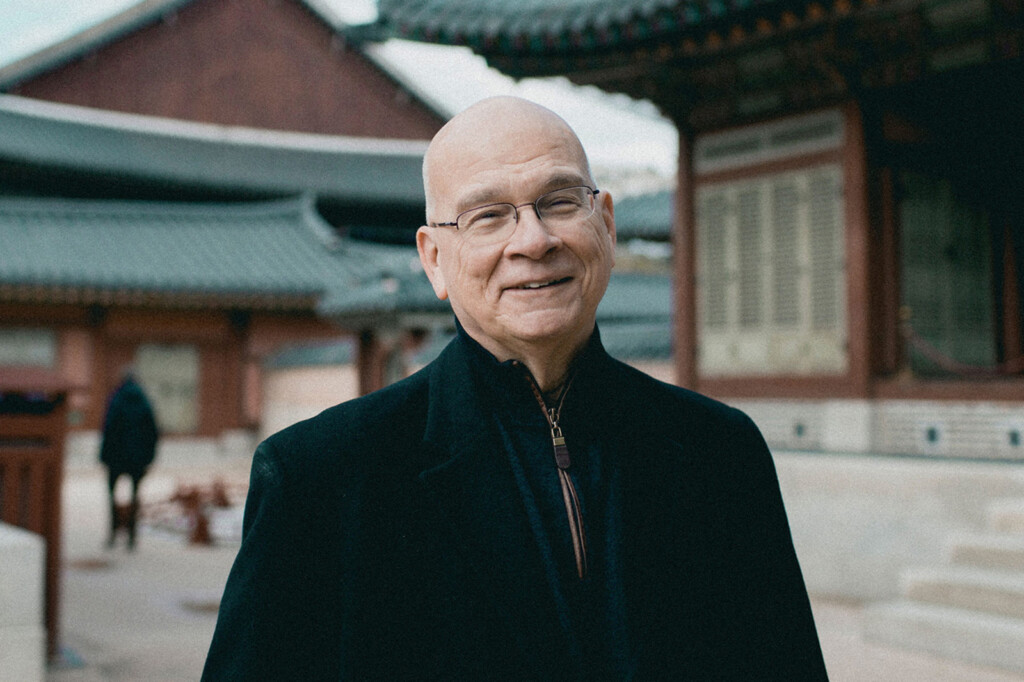 Responding to the deserved beating he's taken this week on Twitter over obfuscating Christian morality as pertains to abortion, voting Democrat, and unity; Tim Keller fired back at his critics by playing the victim card. In what's sure to surprise no one, he didn't respond to the substance of the backlash. Instead, he painted himself as persecuted likely because he's important: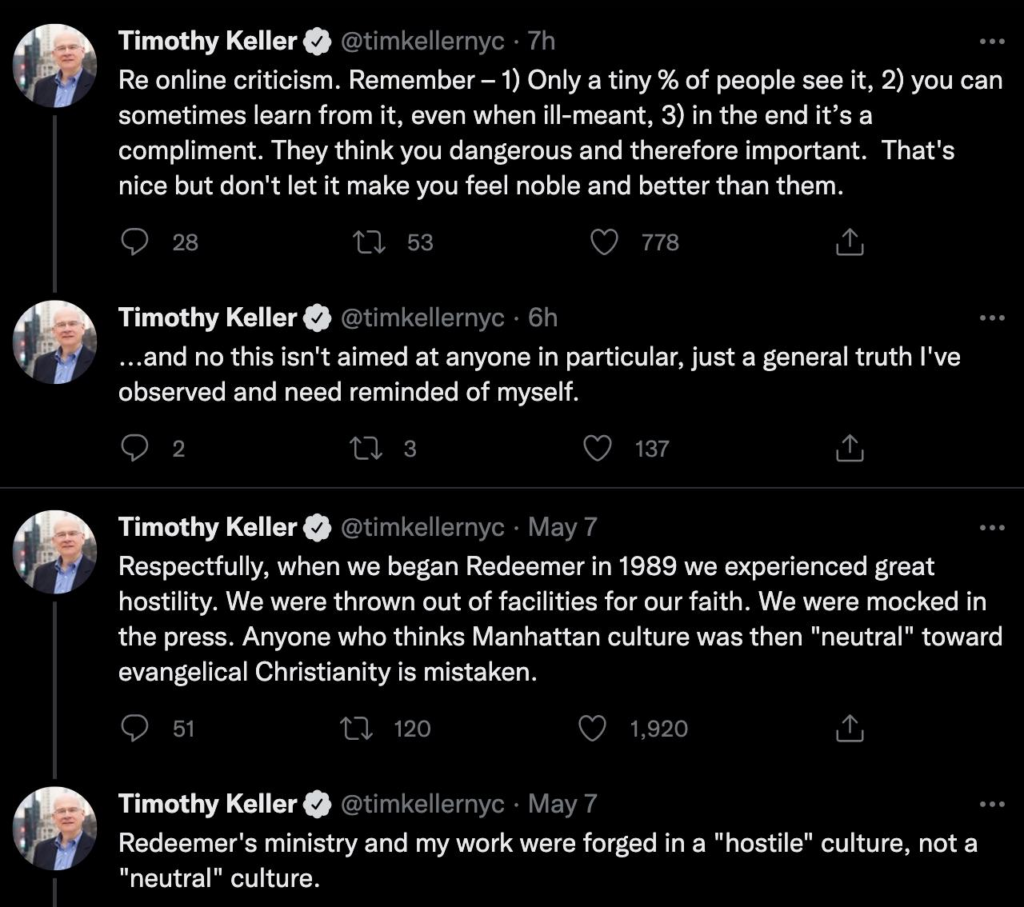 Important? He's certainly prominent. Keller at least got the dangerous part right. He's dangerous because he's effective at teaching white guilt, deconstructing, softening on the sin of homosexuality, promoting social justice and marxism, and undermining belief in Genesis while promoting BioLogos and evolutionary thought. The man has 484,000 + Twitter followers and is the darling of modern Evangelicals. He appeared on Fox News in 2021 on Easter Sunday to proclaim the Gospel is "V-shaped". Whatever that means.
The fact that he has the audacity to say that criticism he receives might be "ill-meant" is laughable. A great deal of his criticism is for swaying from Biblical truth. This is projection at its finest. Man up and take the heat, Tim. Or better yet, repent.
---
Editor's Note, This article was written by Brad Schoolfield for Protestia