"If Abortions Aren't Safe Then You Aren't Either." Vandals Firebomb Pro-Life HQ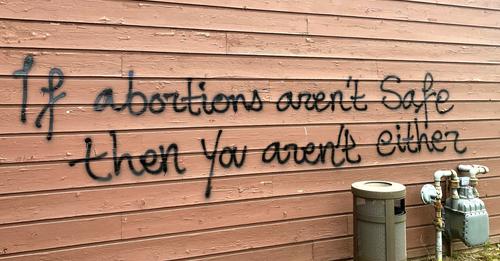 The headquarters of a pro-life organization was set on fire yesterday morning, with criminals throwing a Molotov cocktail through a window and setting fire to another part of the building, scrawling "If abortions aren't safe then you aren't either" on the walls and leaving behind an A1312 symbol, which stands for All Cops Are Bastards. Despite the symbol behind left behind, no group has openly taken credit for it.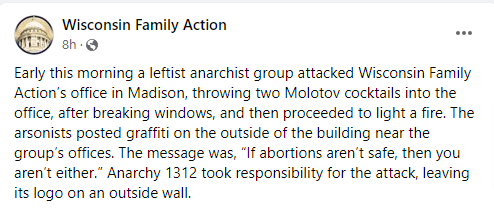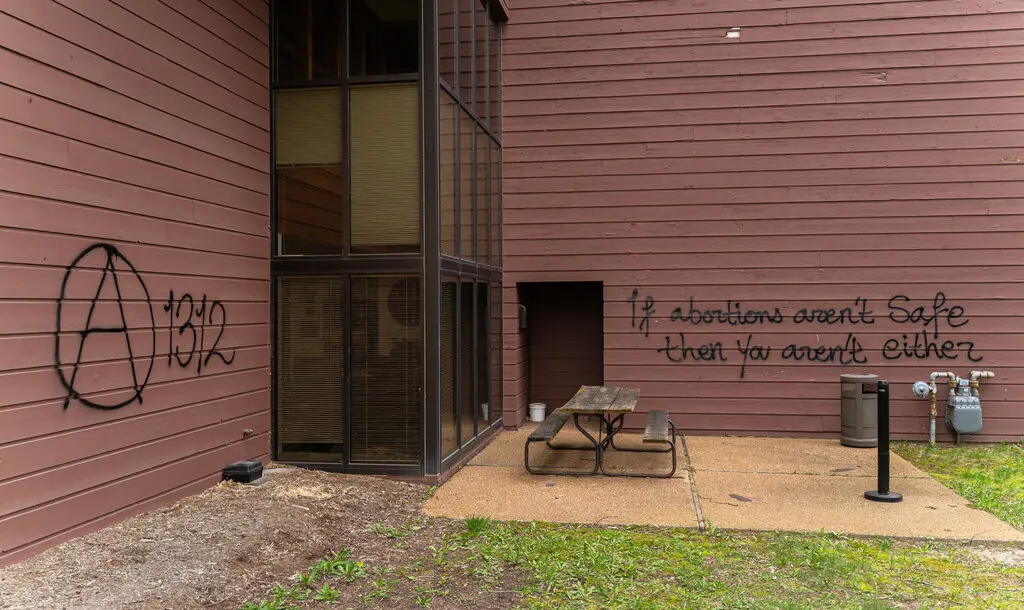 In a statement issued by Julaine Appling, president of Wisconsin Family Action, she condemned the violence used against them, as well as the propensity of Governor Tony Evers to look away when violence erupts across his state, such as happened recently in Kenosha. She says far from discouraging them, it will instead stiffen their resolve.
…this attack fails to frighten us, and instead steels the resolve of law-abiding, common-sense, every-day folks to stand up and push back. We know today it is Wisconsin Family Action getting Molotov cocktails tossed through broken windows and fires ignited, but tomorrow it could be anyone in our state or another state who is attacked because we disagree with a policy or action, give voice to the voiceless, or stand up for what's right."

Americans see through the hypocrisy of the left. The violence needs to stop and stop now. It's not the answer to any question or any problem. Just because the liberals don't get their way, doesn't give them license to threaten bodily harm or to burn and destroy."

…We will repair our offices, remain on the job, and build an even stronger grassroots effort. We will not back down. We will not stop doing what we are doing. Too much is at stake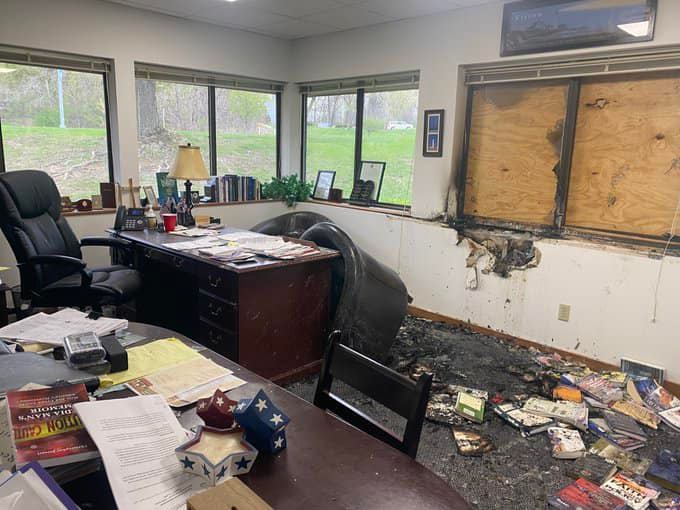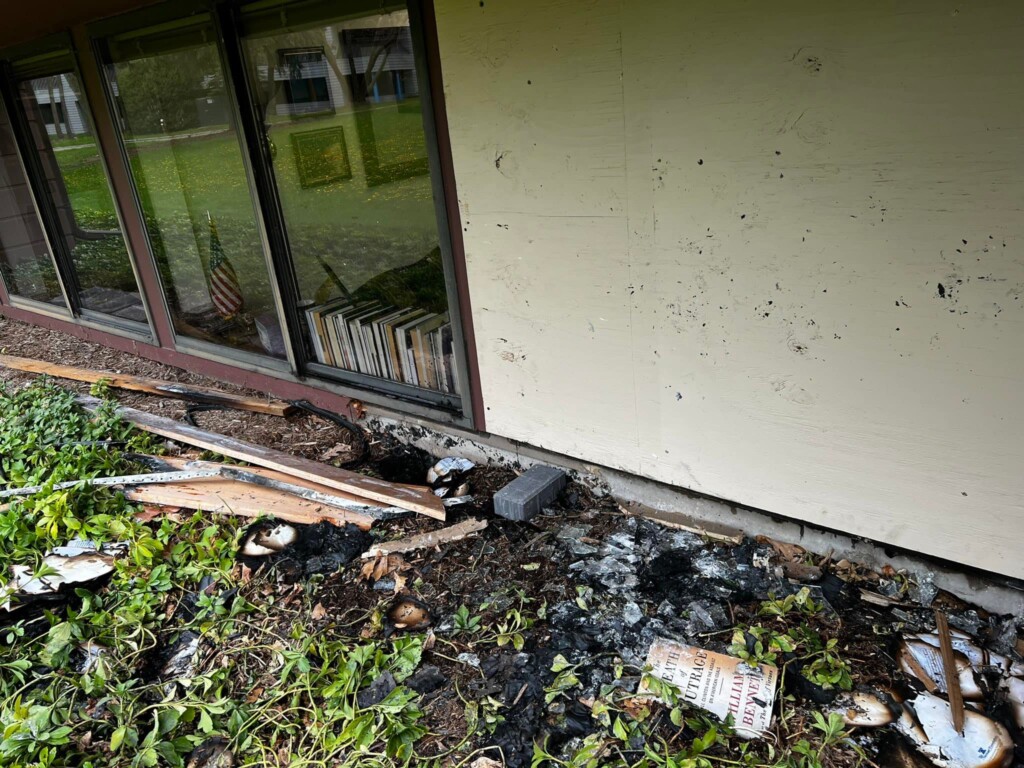 The move comes in light of a few other protest in churches across the country Sunday morning
At the Cathedral of Our Lady of the Angels in Los Angeles, left-wing protesters tried shutting down Sunday mass to protest in support of abortion. They are forced out by security & parishioners. Video by @Romangod7. #ProLife #prochoice #abortion #catholic pic.twitter.com/ANYTJh1gcW

— Andy Ngô 🏳️‍🌈 (@MrAndyNgo) May 9, 2022
"Christian fascists!"

Left-wing protesters target Seattle's St. James Cathedral. They're dressed in surgical gowns covered in fake blood. Video by @TPostMillennial Pacific NW correspondent @KatieDaviscourt: pic.twitter.com/Dd7DV0WHTX

— Andy Ngô 🏳️‍🌈 (@MrAndyNgo) May 9, 2022
Seattle: Pro-choice protesters ignored warnings to stay away from St James Cathedral but they continued to move on the property. One of them grabbed a security man's arm before she is pushed back. Video by @KatieDaviscourt:pic.twitter.com/OStU9i4tIX

— Andy Ngô 🏳️‍🌈 (@MrAndyNgo) May 9, 2022