World's Worst Candidate Announces Bid For SBC Presidency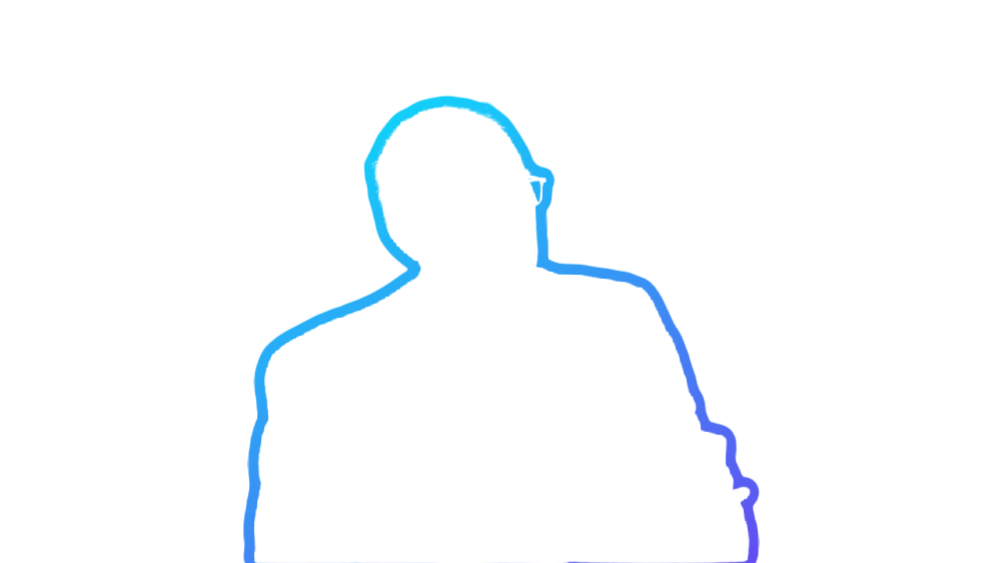 With the news that SBC presidential hopeful candidate Willy Rice torpedoed his own candidacy, another pastor has stepped up to the plate and announced his bid to lead the denomination, and he's likely one of the worst candidates to ever run in the history of the denomination.
Bart Barber is the derelict pastor of FBC Farmersville, Chairman of the 2022 Southern Baptist Convention Resolutions Committee, and quisling compromiser on nearly everything that matters. He long ago sold his soul to the liberal-front organization known as the Ethics and Religious Liberty Commission (ERLC) and has mindlessly parroted their talking points for years, all the while drifting with exquisitely awful stutter steps to the left. He is the epitome of a #BigEva company man, and now is seeking to run the show.

Barber despises conservatives and consistently complains about those who oppose critical theory, leftward drift in the SBC, and compromises on abortion. Since the election of Ed Litton as SBC President, Barber has been rabidly unapologetic in his defense of the plagiarizer-in-chief, offering increasingly bizarre defenses of his actions by twisting the scriptures.
Barber claims to be pro-life but was instrumental in seeking to torpedo the recent abolishing abortion resolution. He fought against it, voted against it, and then raged against it when it was ultimately passed.

Barber consistently picks fights with the Conservative Baptist Network and will go out of his way to criticize them.
Barber criticized churches that chose to remain open during the pandemic, all the while the Planned Parenthood abortuary located less than 40 minutes from his church remained open.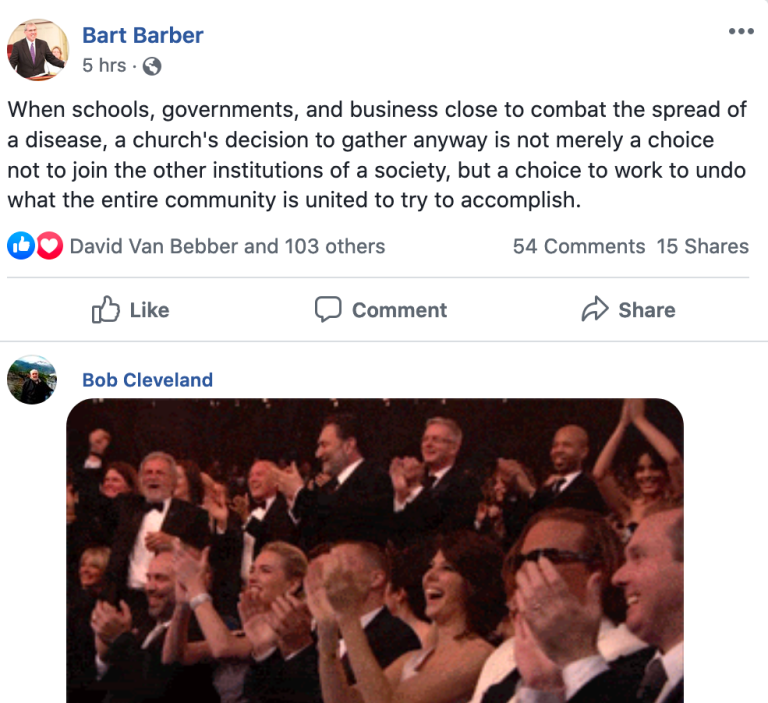 He hosted the racist, democrat, egalitarian liberal at his church who uses his position as a token spokesman for progressives in the SBC to drive the convention to the left, and has shown himself time and time again to be the useful idiot of the Southern Baptist Convention.

Heck, this guy thinks Russell Moore, that old fox, served the ERLC and SBC well.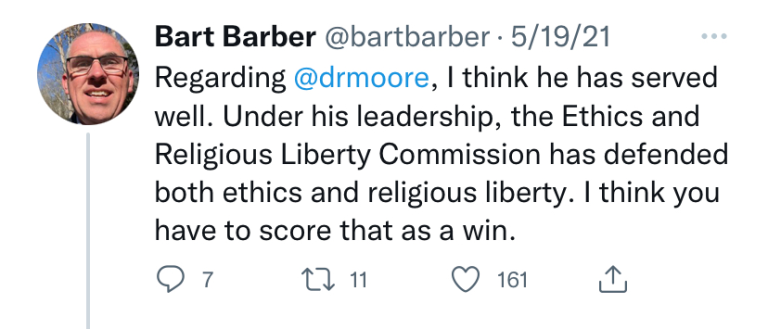 Of course, Barber is definitely the #BigEva candidate and may have already been endorsed by David French.
Barber leading the convention would be nothing less than a sign of God's judgment upon the convention. If conservatives were hesitant about making the trek down to the convention before, they were just given a large dose of motivation.