John MacArthur's Church to Produce Feature Length Documentary About Fighting Pandemic Health Restrictions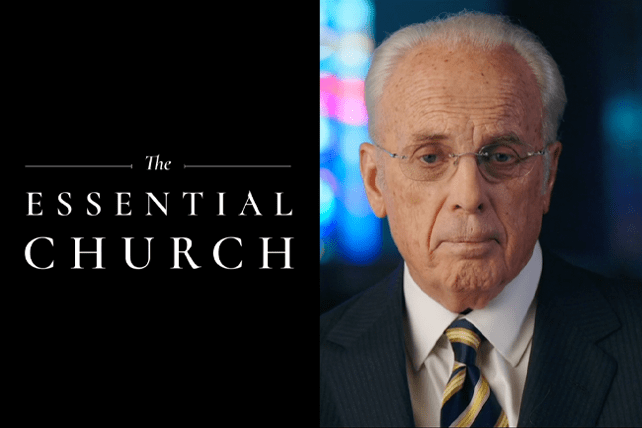 (Church Leaders) In 2020, Grace Community Church in Sun Valley, CA became the center of controversy when it flouted pandemic health guidelines in favor of holding in-person church gatherings. Now, the John MacArthur pastored church is producing a feature-length documentary about their dispute with the California government, including a lawsuit that the church ultimately won. 
Titled "The Essential Church," the documentary will be released by Grace Productions, a ministry of Grace Community Church.
"When Grace Community Church faces state orders to shut down indefinitely because of the COVID-19 pandemic, they realize the state's attempt to replace Jesus Christ as the head of the Church," the film's synopsis reads. "This sets off a series of challenges leading to a surprising pathway forward, suing the government."
"This upcoming feature-length documentary explores the ancient struggle between the Satanic World System and Christ's people through the story of Grace Community Church's legal battle, church history, and the church during worldwide lockdowns," the film's website goes on to describe. 
In the film's trailer, a man can be seen in a storage room looking through old cassette tape recordings of John MacArthur's sermons, selecting a 1975 sermon on the…
To continue reading, click here.
---
Editor's Note. This article was written by Dale Chamberlain and published at Church Leaders.