Leaked Audio: Perry Stone Threatens to Kill Himself after Sex Abuse Allegations+ Head of Security Calls him 'Predatory'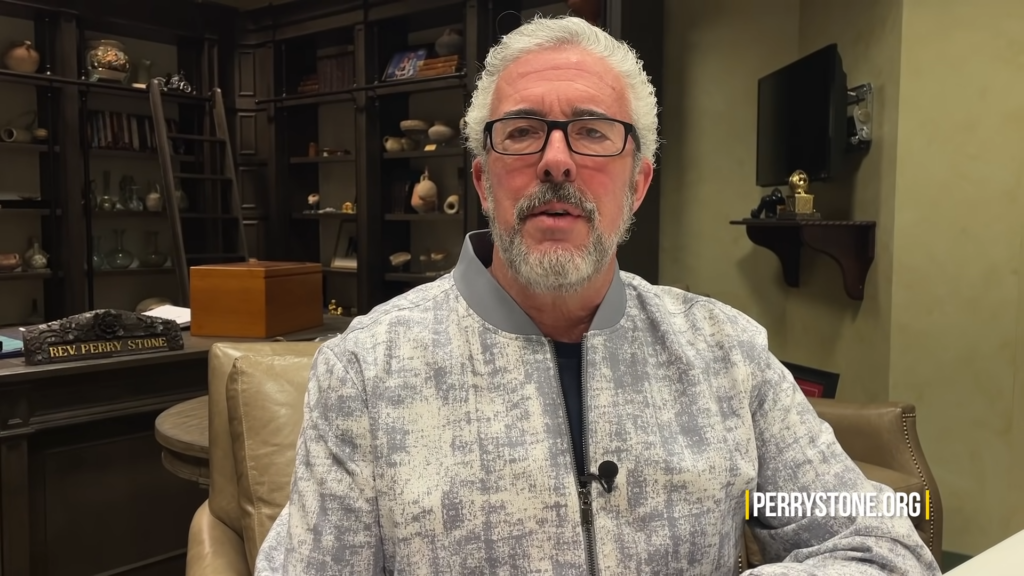 Two years ago multi-millionaire televangelist Perry Stone was exposed. The radical charismatic 'prophet' who regularly claims to be receiving fresh words from God and apocalyptic prophesies on the daily, but is perhaps best known within discernment circles for checking his phone while speaking in tongues, had his life torn open after 11 letters were sent to the board of directors of his Voice of Evangelism ministry from women who worked for him. They alleged that Stone would frequently engage in sexual harassment, including groping, making comments about their breasts, kissing them on the lips and on their necks, asking for massages, and texting them asking for pictures.

Stone would soon admit to a small group of people that he had "acted inappropriately with (women), and with words and sometimes actions. To the rest of his church, he and his board told a different story, saying that he took time off to be with family and work on a project of sorts, as well as for health concerns, not mentioning the allegations or his private confession.
Now, he is under investigation by the Tennessee Bureau of Investigation, at the request of attorney General Steven Crump. They have not revealed the exact nature of their queries, but it is believed to do with the women he assaulted and harassed.

In the same vein, the Chattanooga Free Press has obtained leaked audio from two members high up in Stone's organization right as he was being exposed and before his confession. One is Stone's head of security- a Bradley County Sheriff's Office lieutenant and the other a Ministry leader. CFP reports:
The law enforcement officer described Stone as exhibiting "a predatory lifestyle." The ministry leader said Stone had a "severe problem, probably a mental illness" and was living in a "false reality" about the situation, according to the recordings.

Yet, nearly two years later, both men remain active in Stone's ministry and have played integral roles in defending Stone — one comparing the misconduct allegations against Stone to Jesus at the crucifixion and the other by physically removing a Stone critic from ministry property.
Though Store would later admit that he did at least in part what he's been accused of (and then seek to purge his confession and walk it back) In a private meeting with the two leaders, Stone denied all contact and threatened to kill himself and shut down his ministry on account of the exposure:
"You know what? I'm going to go commit suicide up in the mountains and end this thing. Because I'm not going to-Look, listen to me. Before God, I'm going to go take pills in the mountain…because I can't put up with this. I am a very sincere person but I have almost no friends, man. And I have almost no friends because of shit like this."
Ministry Leader: "you've got two friends…"
"I know, I do but I'm just saying. Shit like this. I can't shake a woman's hand, 'Oh, he's coming on to me.' Pat them on the back, 'Oh, he's coming on to me.'"…and look, I'll take my life before I let the ministry go down. I swear to God I'll take my life."
Ministry Leader: "We're here, I'm here."
"No no no this is going to get bigger. If he's got letters, it means they're talking. If they're talking, it means the ministry is ruined. I"m going to shut OCI down (Omega Church International (OCI) is the gathering place for the church of Perry Stone Ministries) and sell the building. No. I need to. I need to shut OCI down, sell the building, forget everything I'm doing, because I am not.

And if Pam Stone know this, (his wife) Pam Stone would leave me. Oh She'll find out. And by accusations I'll be destroyed. So what do I have to live for? What do I have to live for? I'm ruined. "