Dave Ramsey Trending on Twitter and Getting Torched for this 'Unchristian' Advice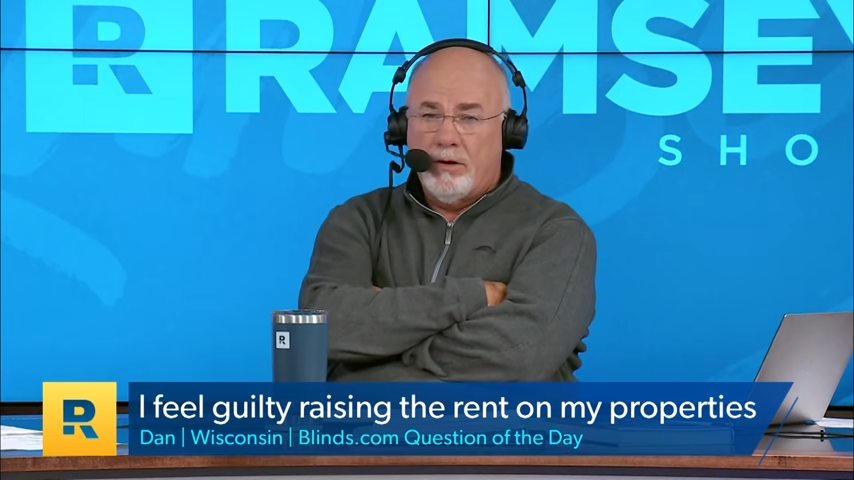 Evangelical Financial Guru Dave Ramsey is trending on Twitter over some recent advice he gave a Landlord who was struggling with the decision over whether or not to raise the rent on properties he owns, with the vast majority of commenters critiquing him for his "unchristian" perspective and blasting him as a greedy, uncaring capitalist that most assuredly was not giving sound advice.

The 'caller' noted that the market rate for the property he owns has gone up significantly, and therefore he could get a lot more out of them if he raised the rent, but was struggling over whether or not he as a Christian should do that, as it would result in several tenants being forced to leave their homes and may reflect poorly on his faith. Ramsey had this advice:
Okay, I own rental property, single family homes, among many other properties that we own. And if I raise my rent to be market rate, that does not make me a bad Christian.

I did not displace the person out of that house, if they can no longer afford it, the marketplace did. The economy did. The ratio of the income that they earned to their housing expense displaced them. I didn't cause any of that.

And so you are not displacing them. You're taking too much credit for what's going on. If they need to move to a cheaper house, because they can't afford they're going to move to a lesser house, because if they move they're going to pay market rent.
Ramsey later continues that on occasion he will 'have a heart' and in the spirit of treating other people as he would want to be treated will occasionally give people breaks if they fall under hardships and will 'work with them' the best he can, but when it comes to cases where people have jobs and their job income ensures that they can't afford fair market value, then that is a different matter altogether.

Despite the wailing and gnashing of teeth from pagans and 'christian' progressives, we see no issue with what he is saying.

Sounds good to us.