Host Pat Robertson Leaves The 700 Club After 60 Years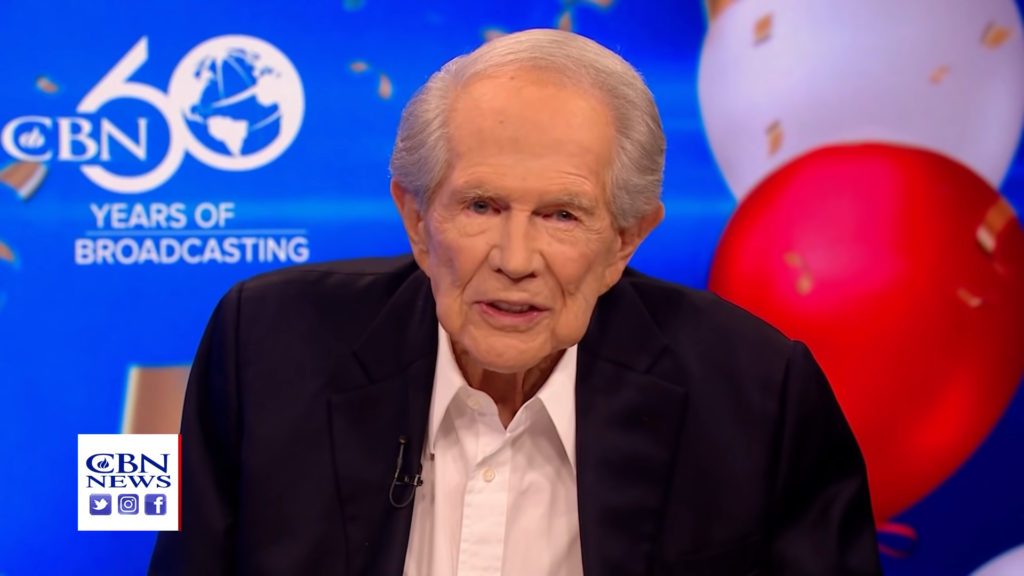 Televangelist Pat Robertson, 91, the world's longest running TV host and the living embodiment of the expression "creeping decrepitude has finally crept up on me," has announced on the show's 60th anniversary that he's stepping down as the host of the '700 Club' after 54, telling viewers:
"Today's show will be my final as host of The 700 Club. My replacement will be my very capable son, Gordon, who will take over as full-time host of the program."
Leaving the 700 Club is a good thing, as Robertson is no stranger to self-contradiction and absurdity. He's been deceiving millions of people for literally decades, telling supporters that it's ok for a husband to divorce a wife with Alzheimer's, that Christians who believe in creationism are stupid, blaming wives for their husbands cheating on them, and a host of other nonsensical things. Consequently, his advice has been getting worse and worse over the years.
Unfortunately he's not going away permanently, but rather is leaving so he can purist other endeavors. He will still appear as a guest every month where he will answer listener emails and offer occasional guest hosting appearances, especially when he gets a "revelation from the Lord' that he wishes to share, but will be dedicating the bulk of his time to teaching at Regent University.