Kent 'Dr. Dino' Hovind Sentenced to 30 Days in Jail for Domestic Assault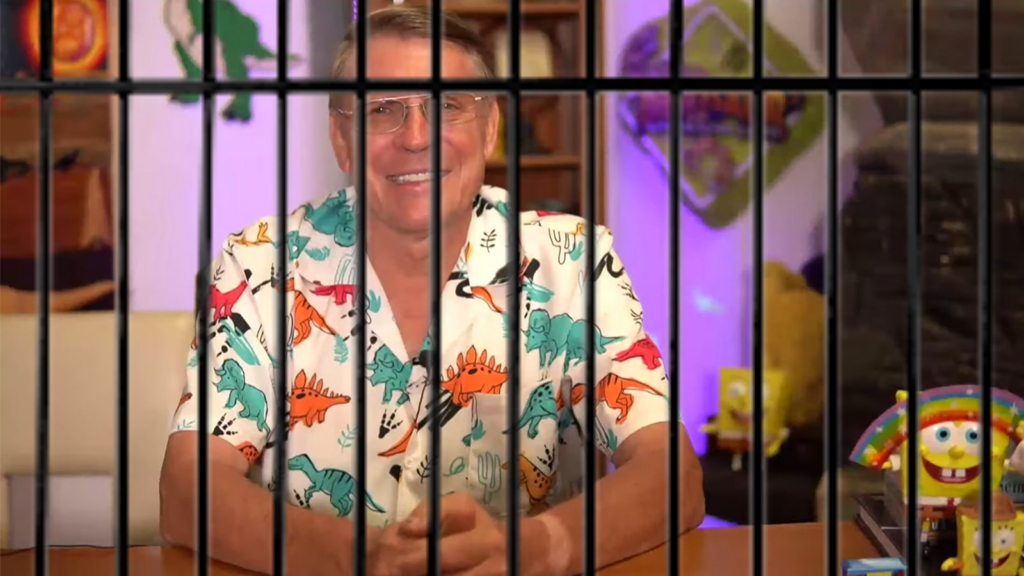 Months after Kent Hovind's ex-girlfriend took an order of protection against the disgraced creationist, claiming that he physically abused her by 'body-slamming her' and has engaged in a pattern of psychological torture and gaslighting, making her fear for her life, he has been sentenced to 30 days in jail for domestic violence, according to Robert Baty, a perennial critic of Hovind.
Hovind, also known as Dr. Dino, has a creation ministry of sorts that is run through his Alabama-based Dinosaur Adventure Land; a somewhat decrepit touristy destination where people can camp and explore the trails on ATVs and visit his creation exhibits. Routinely expressing and advocating for sovereign citizen conspiracies, he famously spent almost a decade in prison after being convicted of nearly 50 federal counts of tax fraud, at the time claiming that he didn't owe anyone taxes (especially not Caesar) because everything he owned belonged to God.

At the time he was arrested an charged with domestic violence in the third degree, an act which was not publicized or made public. Hovind sought to beat the rap without any fanfare or impact on his ministry, hoping to be found innocent so he could keep everything on the downlow.

Welp. There goes that.

He was found guilty of domestic assault and was sentenced to one year in prison, but will only be made to serve 30 days of that. Along with the month in prison, he was fined several thousands dollars in fines and court costs, as well as to pay for his ex-girlfriends medical bills.

Hovind does not have to go to jail immediately, but has three weeks to turn himself in.