You Can Attend an Elevation Worship Concert for only $195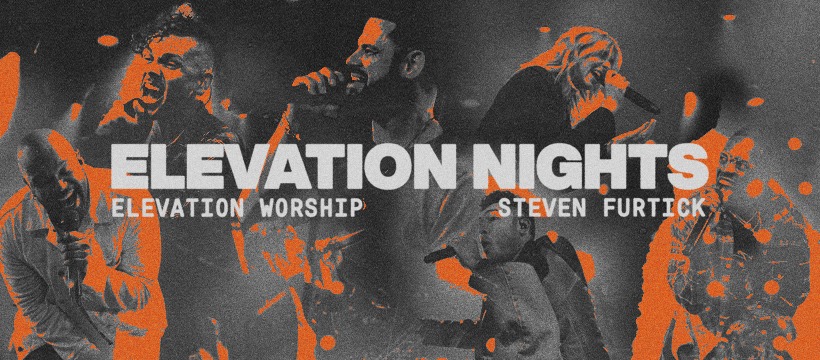 If you ever wanted to hear Elevation Worship sing songs of praise to Jesus and maybe a bit to themselves, now's your chance. Steven Furtick and the worship and praise team from the North Carolina church by the same name are going on the road, with the 8-city arena tour "Elevation Nights" kicking off October 26 and ending November 4. The tour will see the musicians hitting up Georgia, Texas, Tennessee, Oklahoma, and ending in Florida.

Furtick will be joining the tour to give a little sermonette before each performance, and then the band will perform some of their worship hits like "Graves Into Gardens," "RATTLE!," "Do It Again," "The Blessing"
Individual tickets range from about $38 for the nosebleeds, up to $195 for front row access, with most tickets in the 50-110$ range.
If $100 or $200 for tickets seem like a lot to hear what is ostensibly the house band, don't forget that Furtick once joined T.D. Jakes for a Christian conference where some tickets were $1000 each.
Furtick of course is the Lead Pastor of Elevation Church, a Southern Baptist associated, 25,000-member multisite campus with 17 locations. He is known for having the term "narcegesis" named after him (narcissistic exegesis) based on his inability to exegete scripture in a way that doesn't make every story revolve around him.
Furtick has incredibly close ties with Trinity-denying modalist TD Jakes, preaching at each other's churches and conferences and publicly declaring themselves to be the best of buds, with Jakes mentoring Furtick for years.
He's also known for all things filthy lucre. He wears an insanely extravagant wardrobe, routinely appearing on Preachersnsneakers for wearing shirts and shoes that can cost hundreds or thousands of dollars each, as can be seen here. Furtick is also known for his lavish house – a 16,000 square foot, $1.6 Million dollar mansion sitting on 19 acres that Furtick downplayed as "not that great of a house" when pressed about it after news broke.
Hopefully, Furtick won't be promoting his Trinity-denying hero on tour, nor will he be going on bizarre rants about angels.