SBC President Ed Litton Promises Transparency over Plagiarized Sermon: Promptly Deletes Hundreds of Videos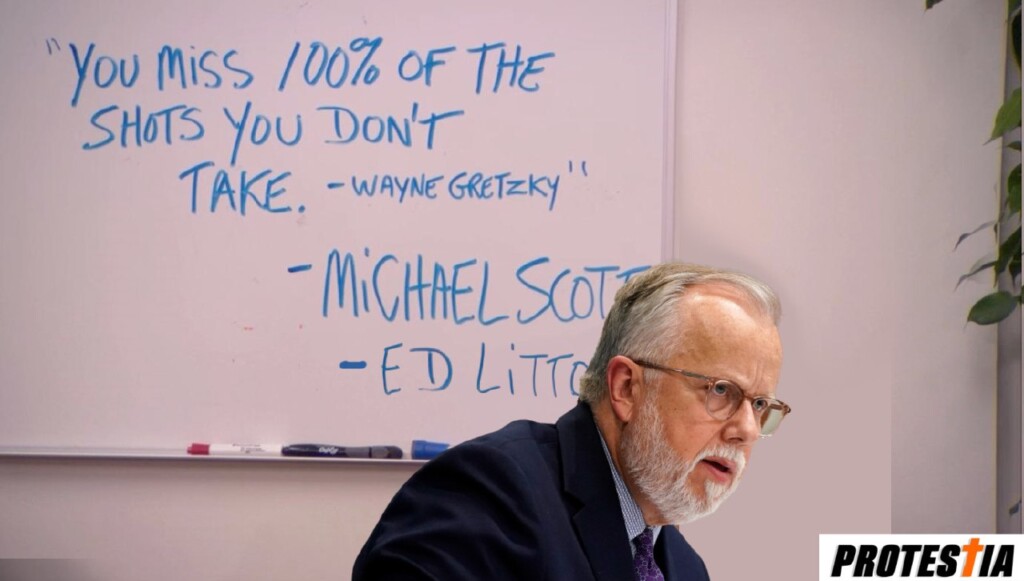 Less than a day after promising to be "committed to full transparency," Southern Baptist President Ed Litton scrubbed his website and YouTube channel, deleting dozens of sermons and videos tangentially related to his plagiarized peaching scandal.

In a post published to the church website, Litton explains how it came to be that he pretty much preached Greear's sermon, including the exact same phrases and aphorisms.
We employ a preaching team approach at Redemption Church that is comprised of eight men from our staff/congregation who meet weekly to discuss study insights, outlines, and approaches to the text. This sermon prep process includes working in the languages, consulting commentaries and books, and listening to strong communicators.

In that process, I learned about my friend J. D. Greear's messages on Romans and discovered what he had recently preached resonated with the direction God was leading me and our preaching team. We often consulted his manuscripts along with other resources as we prepared.
Litton notes that he found Greear's application insightful and therefore "borrowed some of his insights and those three closing points" and "used The Summit Church's chapter and verse breakdown of Romans as we mapped out our entire series."

By "insights" he means quoting Greear word-for-word and passing those words off as his own. He concludes with "I am sorry for not mentioning J. D.'s generosity and ownership of these points. I should have given him credit as I shared these insights."

In 2012 J.D Greear agreed with him, having written (found by Ryan Graber)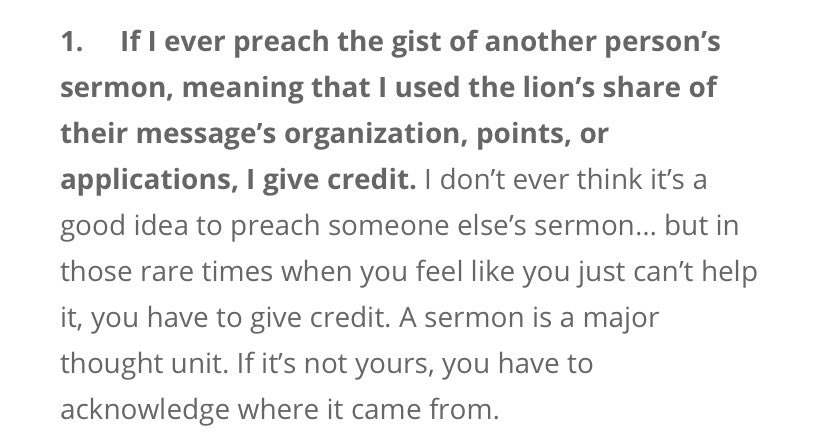 In the letter, Litton further states, "Out of a commitment to full transparency, I have gone back through all the 46 sermons in this series. I have located in some places similar illustrations, quotes or points of application. One shares the same title, and one has a similar outline." And then he either deleted them or set them to private.
This is the exact opposite of transparency.

First, how is it that Litton and team managed to review 46 sermons in less than a day and were able to identify what exactly else was taken and borrowed? Did they also have to review all of Greear's sermons to know what was taken when? Second, by deleting the videos and links from their website, no one will know to what extent he actually did borrow. By "in some places," is he referring to one or two places, or twenty or thirty?

Litton says that "one" of the sermons "shares the same outline" but why should we believe him or take his word at it? His honesty and integrity is already suspect, after telling the CBMW that women don't preach at his church, even though his wife has done tag team sermons with him. (These videos have also been purged from the church website as well.)

Did this type of behavior only happen during this 46-week series or has this been happening for years? As a result of Litton's church purging that series, we've had to preemptively save and download the rest of his sermons, lest they get deleted and "Canerized."
Rather than saying, "I'm sorry, I plagiarized," or "I'm sorry I taught something as theologically compromised in that sermon as 'God only whispers' about homosexuality," Litton responds by completely shredding his own sermons, removing an opportunity for the concerned to uncover any more homiletical malfeasance, all in a failed act of self-preservation.

Yeah, that's about the level of "transparency" we have come to expect from these recent SBC Presidents.